Obituary
Frances (Fran) Taylor Martin
Raleigh, North Carolina
Age 76.
Died 12/09/2021.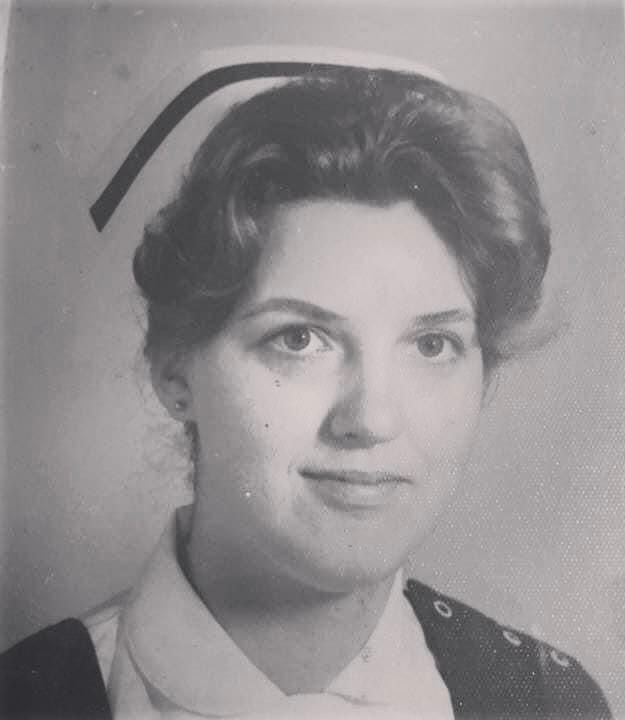 Frances (Fran) Taylor Martin, retired nurse and beloved mother and grandmother, died on December 9, 2021, in Raleigh at the age of 76.

Fran was born in 1945, in Franklin, North Carolina. She graduated from Franklin High School in 1964. She was a student athlete at FHS, playing basketball all four years, lettering in the sport she loved, and serving as co-captain of the team.

In her desire to help others after high school, especially those who were vulnerable, Fran completed Asheville-Buncombe Technical Institute's Practical Nursing program in 1965. Later in her career while working as a full-time LPN, she resumed her pursuit of higher education and earned an Associate in Applied Science degree in Nursing from the University of the State of New York in 1994, to gain the role and title of Registered Nurse (RN). Fran worked as a nurse for nearly 40 years before retiring in 2005.

Fran began her nursing career as a public-school nurse, but spent most of her time caring for others at a large hospital (Eastside Medical Center) in Georgia, which she made her home state in 1984. Fran's patients often wrote heartfelt letters of gratitude to her before leaving the hospital to thank her for the compassion, encouragement and understanding she showed them, and for making them laugh. (She always loved to "cut up," so to speak.) Fran would even offer help to her patients outside of her role as their nurse if she knew they needed it and believed she could make a difference. One of many examples is when she learned an elderly patient who had lost his wife was struggling to keep his garden and began to stop by his home after long shifts at work to weed, water and maintain it for him.

Fran was proud to be a nurse, but nowhere near as proud as she was to be a mother. Becoming a mother was Fran's greatest wish and proudest achievement, bar none. She adopted her daughter, Sherry, in 1970, bringing the baby girl home from foster care and giving her a name and a family. And like these stories sometimes go, just two years later she was infinitely blessed with another precious baby – a little boy who she was miraculously able to carry and birth on her own. Despite being born prematurely, her son, Chad, thrived. Fran loved her children unconditionally and her faith and confidence in them was unwavering and inspiring.

Fran's children were her greatest love, but other things that brought her joy were dogs, bowling, cross stitching and college sports, especially basketball and football. Fran was a member of bowling teams and leagues in Franklin and Georgia. Fran also played mom to three toy poodles over the last four decades, Sundance, Smokey and Bella, and they were spoiled rotten! She took them everywhere with her. And Fran was a die-hard Georgia Bulldogs fan, often cross-stitching in her recliner or on the couch with a poodle in her lap in front of a game on T.V. She never missed one if it was televised and attended more than one in Sanford Stadium in Athens. She would pull for other teams in unity with friends and family she loved – as long as they were not playing against the Dawgs! She enjoyed watching football so much that she would sometimes attend local high school games near her home to cheer from the bleachers.

Fran was the personification of strength, perseverance and resilience. In addition to unconditional love and her faith in them, it's her greatest gift to her children. Having witnessed her overcome seemingly insurmountable odds and unfathomable hardships time and again, they know what is truly valuable during life on Earth and how to fight for it, over and over again, with everything you have in you.

Fran would simply want to be remembered by friends and family as a "good person" – honest, hardworking like her mother, caring and capable.

Fran is survived by her two children, Sherry Bradley Melton (Ken) of Garner and Chad Edwin Bradley (Abby) of Lebanon, TN, and three grandchildren, Abigail Renee Melton, Raegan Taylor Bradley and Barrett Mac Bradley, who lovingly called her "Nanny Fran" and "Nanny Boo."

A memorial service will be held by her children at a later date. In lieu of flowers or to honor Fran, her children ask that you consider donations to the Eastern North Carolina or Western Carolina Chapters of the Alzheimer's Association.
For additional information or for service details, please reach out to the family directly.
You can share this obituary using the following address, or click the button below to share on Facebook.