Obituary
William John Reinders
Cary, North Carolina
Age 85.
Died 12/12/2021.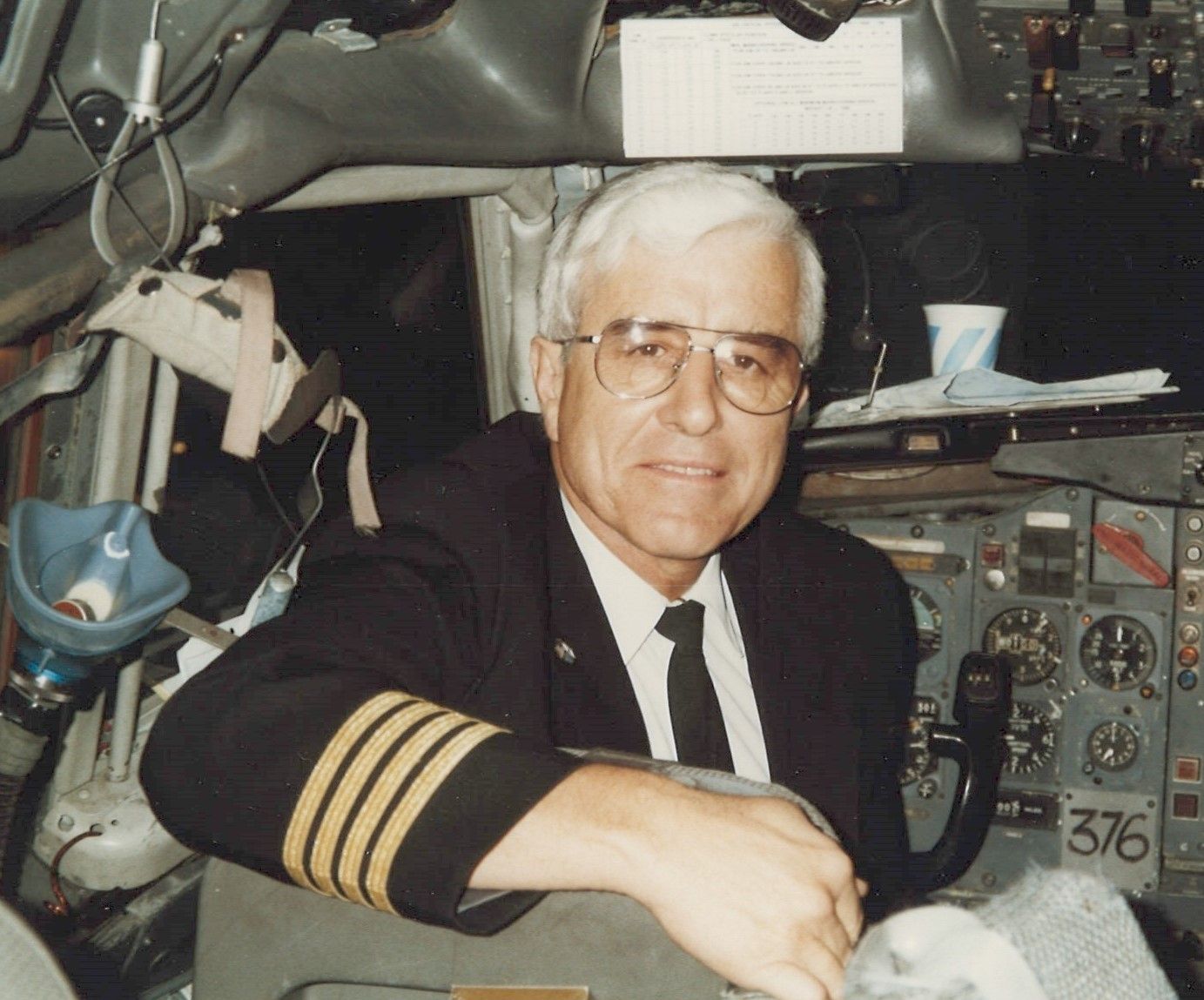 William John Reinders, "Bill" – dearly loved father, grandfather, uncle and friend – passed away on Sunday, December 12th in Cary, North Carolina after a short illness. Bill was fully vaccinated – he believed in science – and his death was not Covid-related. He is predeceased by his wife, Flora Louise Bankson Reinders, his parents, Edward and Lilly Reinders and his three brothers, Robert, Richard and Paul; and is survived by his two daughters, Lee Ann Dietz of Cary, NC (Alex), and Linda Taylor of Durham, NC (Woody), six grandchildren, Madison, Grace, Emma, Georgia, Andrew and William, and numerous nieces and nephews.

Born on January 2nd, 1936, in Lake City, IA, Bill spent his early years on a farm outside of Clare, IA with his three brothers. In high school at Fort Dodge Senior High School, he played baseball and basketball, graduating in 1953 at 17, having skipped a year in elementary school. He attended Fort Dodge Junior College and transferred to the University of Iowa, graduating in 1959 with a BS in Mechanical Engineering, working to pay for his expenses.
Bill spent a summer in Washington state, working for Scott Paper Company, before entering pilot training in the United States Air Force at Moore Air Base in Mission, TX. He trained at Laredo AFB, Travis AFB, and Tinker AFB, before being assigned to the Air Rescue Squadron in Goose Bay, Labrador, Newfoundland in January of 1963. In August 1963, he helped a tall, attractive teacher with directions around the "Goose" on her first day. Four months later, Bill and Louise married at the Officers' club, with his brother Paul, serving as best man. Bill and Louise drove from Delaware to Bill's new assignment at McChord Air Force Base in Tacoma, WA, making stops to meet, for the first time, Louise's parents and family in Arkansas, and Bill's parents and family in Iowa and Nebraska. In November 1964, their first daughter, Lee Ann, was born. Bill joined Pan American World Airways in January 1966, based at San Francisco International Airport (SFO) and their second daughter, Linda, was born in Santa Clara in February 1966.

Bill, Louise, and their daughters moved to Napa in April 1967, after driving down Jefferson Street and seeing the sign for Richard M. Heun, DC, a classmate of his from Ft. Dodge High School. Bill was recalled to the USAF after the Pueblo Crisis in February 1968 and the young family moved to Frankfurt, Germany where Bill flew C-124 supply missions to replace active-duty personnel who were in Vietnam. In the summer of 1969, Bill and Louise returned to California and settled in Napa, CA. They were parishioners at St. Apollinaris Catholic Church and Bill was St. A's Head Usher; you would see him escorting folks weekly to their pews at the 10:30a mass. He was a member of the Elks' Club and played softball for the Elks' on the Old Man's League for many years. He was a great leftfielder, being one of the few who could throw all the way to home base from left field. He was very involved with his daughters' lives; he coached their girls' softball team, the Kiwis. He regularly took classes from Northwood Elementary to San Francisco International Airport, where, in the days before 9-11, he could take the entire class on the tarmac, in the Pan Am hangar and into the cockpit for an in-depth tour of being a pilot. Bill loved to be outside; he loved to garden – at the age of 75, he brought his rototiller over to Lee Ann's house and helped her create a garden at her new house. He helped neighbors and friends with their projects, assisting with building decks or landscaping, as long as there was both conversation and community with a refreshing beer at the end. In 1987, Bill and Louise moved to West Berlin, Germany, where Bill was a Captain, piloting 727 aircraft as part of Pan Am's Internal German Services (IGS). They enjoyed living in Berlin immensely as part of the close-knit Pan Am community and travelled extensively in Europe, to Africa and the USSR. They experienced life before and after the Berlin Wall fell, making friends in both West and East Germany.

In early 1992, Bill and Louise moved back to Santa Rosa, CA, to be near his brother Paul and his wife Gretchen, before retiring to Harrison, AR to be near Louise's sister Georgia and her husband George. Bill and Louise lived in Harrison for almost 18 years where Bill became an active Rotarian with the Harrison Rotary community and they were parishioners of Mary, Mother of God Catholic Church. Friends in Harrison remember their annual Super Bowl parties at the "Compound" and Sunday afternoon impromptu swim/cookouts. They travelled across the United States and Canada by RV and had a memorable trip to Alaska, getting almost as far as the Arctic Circle.

In 2010, they moved permanently to Cary, NC to be close to their daughters and grandchildren. Bill is remembered fondly by his family as an intelligent and loving husband, father and grandfather who loved to meet new people and who always had a piece of geographic trivia to share. The adage that Bill never met someone he didn't like was absolutely true. He could find friends wherever he went, and, as a Pan Am pilot flying 707s, 727s and 747s, he found tremendous pleasure in finding someone as far away as Russia or Hong Kong who knew someone he knew in Iowa or California. He loved having guests for a visit and was the consummate host: in Napa, he would take everyone on a personalized wine tour; in Berlin, around the city; in Harrison, up to Branson. The visit usually ended with a picture in one of their living room wingback chairs. During retirement, he loved going to estate sales to find a treasure, or two. If no estate sale, a garage sale would suffice. He was an avid reader of history until his last days. He will be dearly missed.

A gathering of family and friends to remember Bill will be held later next year in Malvern, AR at Big Creek Cemetery in Hot Spring County, AR where Louise is buried. In lieu of flowers, donations may be made to the P.E.O. Foundation, 3700 Grand Avenue, Des Moines, IA 50312, which promotes educational opportunities for women.
For additional information or for service details, please reach out to the family directly.
You can share this obituary using the following address, or click the button below to share on Facebook.