Obituary
Patricia Leeper
Cary, North Carolina
Age 80.
Died 02/15/2022.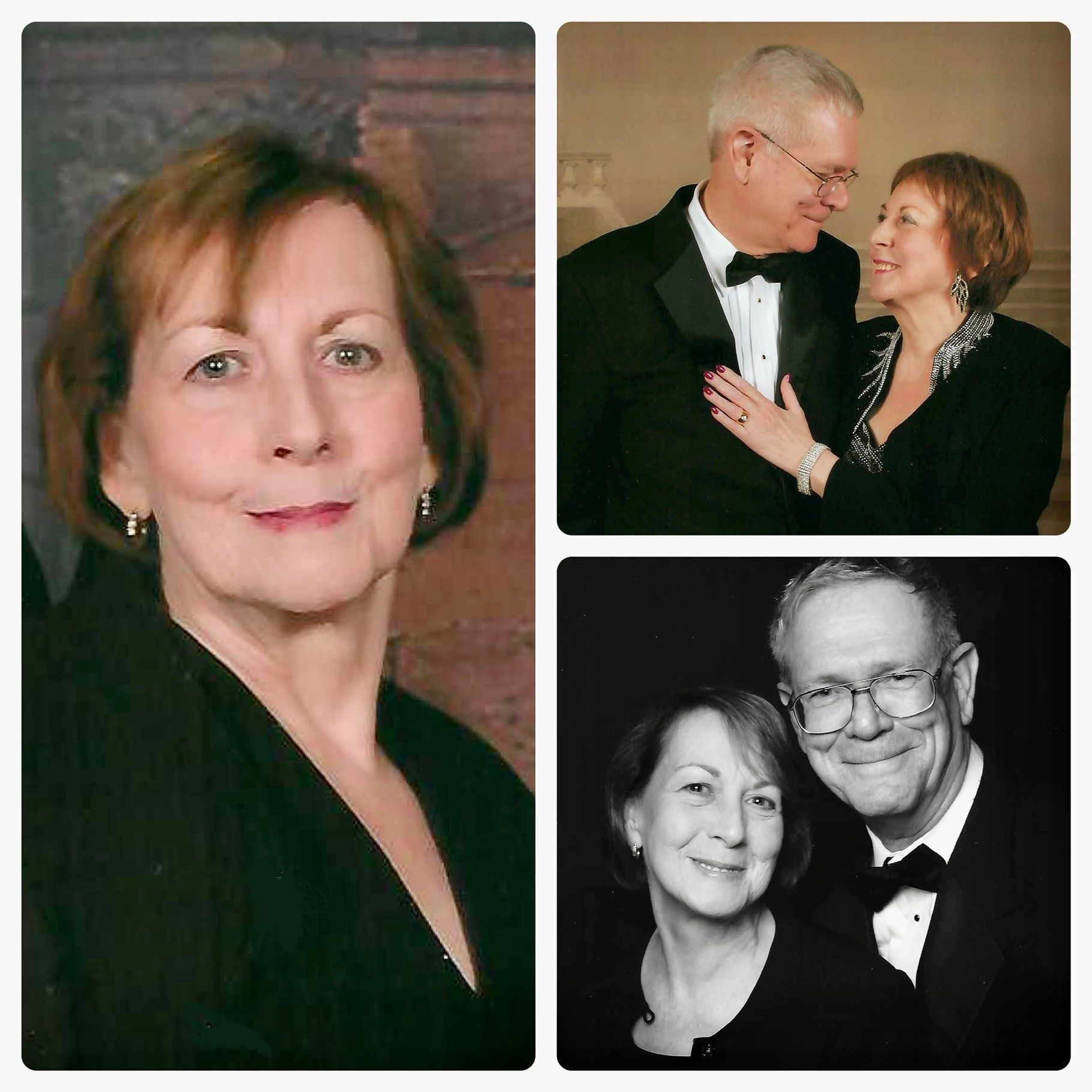 Patsy wasn't someone who would be horrified that everyone knows she was 80 years old when she passed away on February 15th, 2022. She always said a woman never tells her age… until she turned 65. From then on, she took great joy in telling people her age because no one ever believed she was as old as she said. (I always told her she looked good for an old lady!)

Second daughter to Clarence and Dorothy Phelps, Patricia Kay Leeper started her life in the small town of Rockford, Iowa and enjoyed playing basketball, twirling baton, and spending time with her friends and sister Sandra Lamansky. She valued the friendships she made in Rockford, Iowa, returning often in later years for class reunions. Those childhood memories were her fondest and most spoken of during her final years.

So many things brought Patsy joy in her life with her husband George being the center of it all. When George teased Patsy or shared one of his notorious puns, she always told others "don't encourage him!" I'm not sure she ever understood that statement just encouraged him more! His constant love, support, and sense of humor made their marriage of 55 years, 5 months, 10 days a joy for all to behold. (Unless he tracked dirt in the house….)

George and Patsy's children, Troy, Heather, and Dawn gave her both joy and many sleepless nights over the years. (I mean, let's be honest here, none of us were angels!). She raised her children while building her free motion machine embroidery business, and instilled in us the importance of kindness, creative passion, and hard work. She loved being a grandmother to her six grandchildren, and though distance kept her from seeing them regularly, they were never far from her thoughts and she always had pictures handy to share with others.

Her "empty nest" years kicked off the adventures of a lifetime for her and George. They traveled the world visiting 130 countries, trying new things, making new friends, and seeing places that Patsy said she never dreamed of as a child.

Dementia may have robbed Patsy of her memories in her final years, but those of us who knew her have lots of memories and reminders. When you watch a University of Connecticut Women's basketball game, enjoy a gourmet meal, watch birds, admire beautiful fabric or thread, watch an old musical, find that perfect designer label clothing item on sale, attend a Broadway show, admire the talent of ice skaters and gymnasts, witness a spectacularly decorated Christmas tree, or see an amazing pair of shoes and matching purse….think of Patsy and smile.

A private memorial service will be held at a future date. In lieu of flowers, donations may be made to the Lewy Body Foundation in memory of Patsy.
https://www.lbda.org/donate/
For additional information or for service details, please reach out to the family directly.
You can share this obituary using the following address, or click the button below to share on Facebook.