Obituary
Mary LaVerne Rogers
Fuquay Varina, North Carolina
Age 74.
Died 04/16/2022.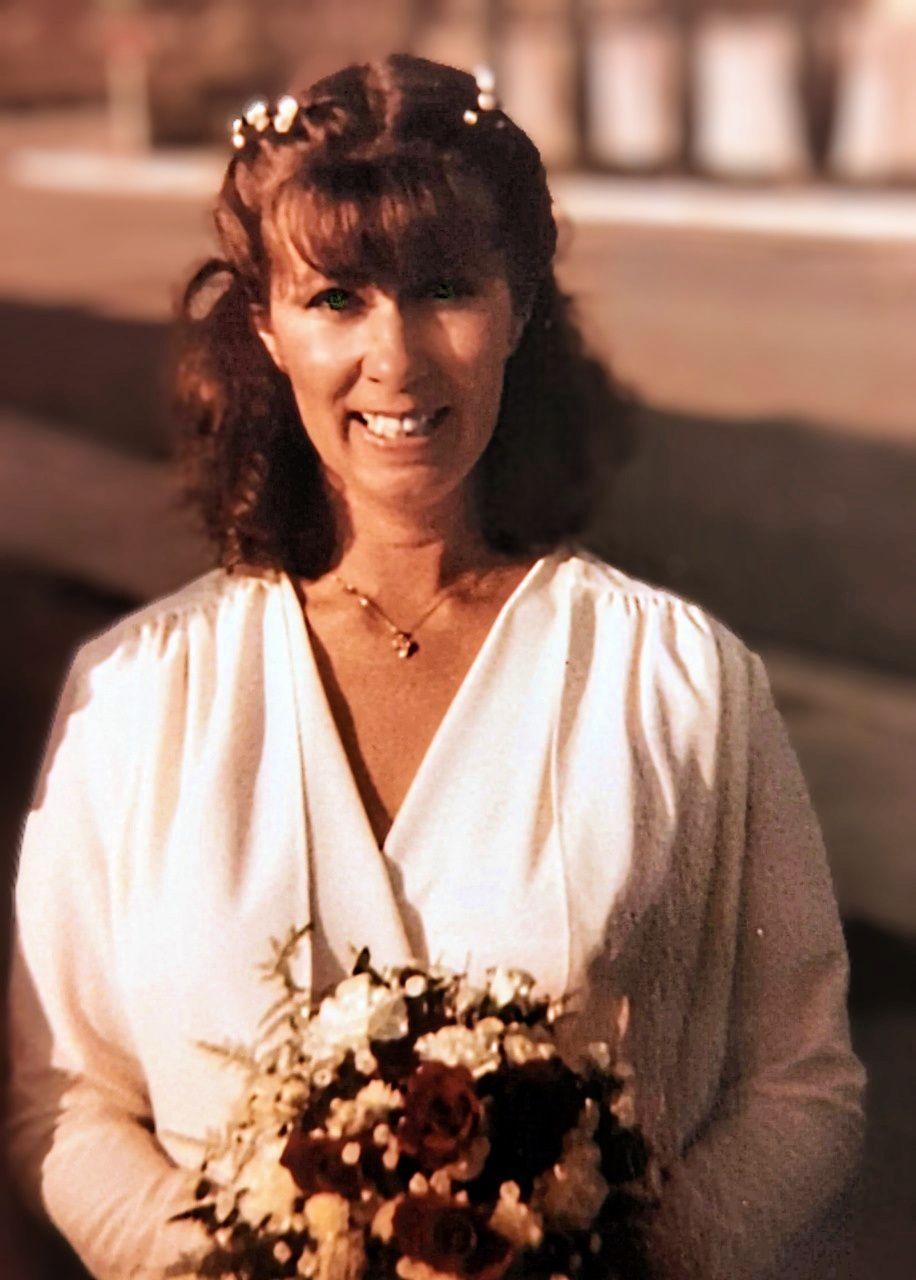 Mary LaVerne (Clark) Rogers (April 27, 1947 - April 16, 2022) lived a beautiful, inspiring life, bringing much joy to her family and friends. It is with great sorrow that we announce her passing; it is with great comfort we reflect on her extraordinary life.

Mary was born to George and Helen (Shackelford) Clark on April 27, 1947. An early-era babyboomer, Mary was the middle child between her older half-sister Shirley Hall and her younger brother, John Clark.

Mary grew up in Bakersfield, CA. As a teenager, she spent her summers surfing at the beach or at the local pool and park. She saved the name of a surfing contest winner, Rondi, for future child naming possibilities. She was an avid fan of The Beach Boys, The Beatles and all of the great 60's era music, passing down her great taste in music to her children. A proud alumni of Bakersfield High School, Mary was a bright student and a member of the school swim team. Her love of sand, sun, surfing, and swimming carried her through her high school years. She was also a lifeguard at Beale Park pool for several years.

By her early twenties, Mary had three young children with whom to share her love of swimming. A young mother, Mary navigated mom-life with energy, being actively involved in all of the kid activities. She was a soccer mom before that was even a term (and minus the actual soccer part). From swim lessons (of course!) to dance lessons to Cub Scouts to PTA to band to swim team, Mary was often driving kids to lessons, school, meetings, events, and games.

Mary really and truly shined in the motherhood department in the realm of holidays and birthdays. She was all about the special occasions. Even as she struggled with illness during her last year of life and barely being able to walk, Mary managed to put forth several dozen sugar cookies at Christmas. She carried out the long-standing tradition of baking a fun assortment of holiday shapes, whipping of four colors of frosting, buying all of the sprinkle and fancy decorations so the kids could decorate the cookies.

Fabulous feasts, birthday cakes, meticulously wrapping presents, long hours of shopping, and beautiful/fun holiday decorations were all part of Mary's ways of making special days magical, wonderful. Even with older grandchildren, Santa and the Easter Bunny were extra generous with family. Her love of holidays and celebrations was absolutely infectious.

After devoting over ten years as a stay-at-home mom, Mary embarked on a series of life changes which included getting her pilot's license, becoming a flight instructor, graduating from a paralegal program and then graduating from law school (at the age of 45!). Mary followed her own path in life. With a double mix of brains and beauty, she excelled at whatever she set her mind on doing. She retired from her legal career in 2014, having practiced in several areas of law including personal injury, medical malpractice, and parent advocate attorney.

In 1982, Mary and Robert "Bob' Rogers married in a small chapel in Visalia, CA. On March 26th, 2022, they celebrated their 40th wedding anniversary! They started their marriage in Visalia and that is where they spent the bulk of their married years until moving to Fuquay Varina, NC in 2014. North Carolina offered a change of scenery, as well as a chance to be closer to some family – not to mention yet another chance for a life adventure.

Mary's faith was an important part of her life. She was a longtime attendee/member of the United Methodist Church, though she was more concerned about her Christian faith than denomination.

In her later years in North Carolina, Mary enjoyed taking grandkids out to eat, visiting with family, baking/cooking, reading, and loved to do any activity she could manage (and some she couldn't). She loved a summer boat tour of Jordan Lake. She always wanted to do more than she could, which is not a surprise given her spirited nature. On April 16, 2022, Mary passed peacefully with family near her side, holding her hands. Her body was just worn out from illness.

Mary is survived by her husband, Bob Rogers; three children: Randy Fulce, Rondi (Richard) Wellum, and Ryan (Jeannie) Fulce; two step-children: Darci (Travis) Riley, Matt (Brooke) Rogers; a dozen grandchildren: Elizabeth (John) Sparks, Joshua (Christina) Fulce, Daniel Fulce, Noah (Alejandra) Fulce, Elisha Wellum, Taylor Fulce, Chloe Wellum, Jadon Wellum, Logan Thompson, Dylan Rogers, Lauren Riley, and Annalyse Rogers; four great grandchildren; sister, Shirley Hall; brother, John Clark, and many nieces, nephews, and cousins.
The family is planning memorial services in both North Carolina and California at future dates. Per her wishes and sun/surf/sand joy, Mary's ashes will be scattered in the Pacific Ocean.

In lieu of flowers, the family requests acts of kindness in Mary's name. Help a neighbor, help a stranger, have extra grace for a person having a hard day, make someone smile, spread joy - and give a special thought, whisper, prayer, note in honor of our beloved wife, mother, grandmother, sister, cousin, and friend, Mary Rogers.
For additional information or for service details, please reach out to the family directly.
You can share this obituary using the following address, or click the button below to share on Facebook.