Obituary
Carol A. Curran
Cary, North Carolina
Age 84.
Died 06/22/2022.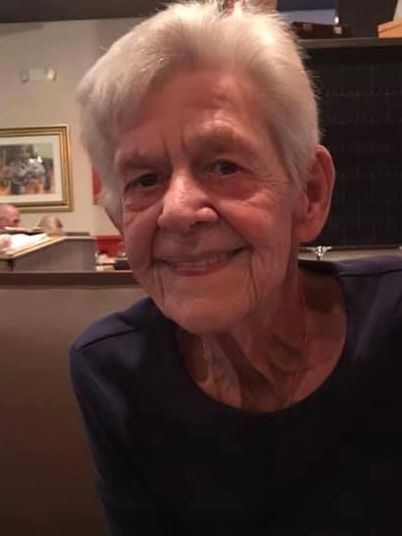 Carol A. Curran passed away peacefully June 22, 2022 surrounded by her loving family following a short illness in Cary, NC. The wife of Richard E. Curran and daughter of James and Ann Donovan was 84 years old.

Born in Plainfield, NJ on May 2, 1938, Carol was known for her devotion to her husband and children, and her dedication to their wellbeing and happiness. Born during the Great Depression and trained in fiscal ingenuity by her mother, she could stretch a dollar and manage a limited budget to ensure that her family always had what they needed. Early in her marriage she often went without, never ever letting her children need or want for anything.

A graduate of Plainfield, NJ High School, Carol would go on to marry USN veteran Richard "Dick" Curran and follow him across numerous states as he grew his corporate career. She planned moves and set up households in NJ, Connecticut, New York and Hawaii, and then returned to NJ and Connecticut, finally retiring to South Carolina. She voluntarily gave up a very promising career with Bell Labs, where she worked on projects with very high-level US government security clearances, because it was more important for her to be home for her children and her husband. When asked about that missed opportunity later in life, Carol shrugged it off by simply saying, "My children always come first."

Carol loved growing up in Plainfield, Hawaiian sunsets, the NJ shore, eating blue crabs and a good NY style pizza, Christmas decorating and baking, vodka martinis and, until the very end, unfiltered cigarettes.

Carol was predeceased by her husband, parents, brother Jimmy, and two sons Richard Ebbett Curran Jr. and Christopher Curran. She is survived by her son Rick Curran (Jacksonville Beach, FL), daughter Maureen Curran (Ridgefield, CT), son and daughter-in-law Kevin and Tanya Curran (Cary, NC), and sister Jane Carrozza (Toms River, NJ). Carol is also survived by four grandsons (Joseph, Connor, Ethan and Christopher) that she adored, as well as numerous brothers-in law, sisters-in-law, cousins and nieces and nephews.

Carol would want to be remembered as a kind, caring, intelligent woman with an extremely sharp and sometimes sarcastic sense of humor, who always put her family first.

Her children are especially grateful for Tanya Curran, who gently, selflessly and lovingly cared for her mother-in-law in her final weeks. There are no words to express how grateful we are that our mother was able to pass from this life in her home with her family by her side because of Tanya.

The family would also like to thank the medical and support staffs of WakeMed Cary Hospital and Transitions LifeCare.

At Carol's request, there will be no formal final service. She requested that her remains be co-mingled with those of her husband, and spread in one or more of their favorite places. She understood and trusted that her children would know where those places are.

Also upon the family's request, for those who may care to do so, donations in Carol's name may be made to Transitions LifeCare at www.transitionslifecare.org/donate
For additional information or for service details, please reach out to the family directly.
You can share this obituary using the following address, or click the button below to share on Facebook.