Obituary
Bohdan Kuropas
Hickory, North Carolina
Age 84.
Died 08/05/2022.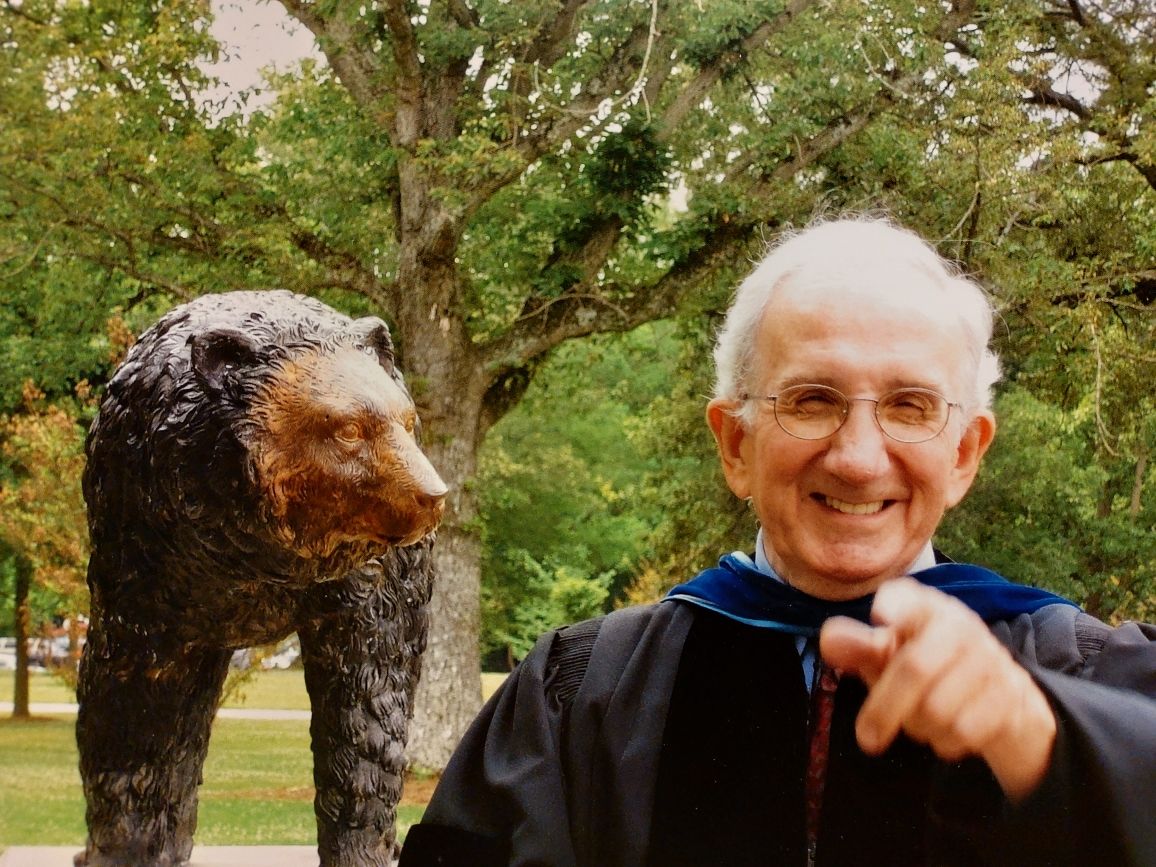 Bohdan B. Kuropas, retired professor of Lenoir-Rhyne University, died on August 5, 2022 at the age of 84 at Duke University Hospital in Durham, NC surrounded by his family.

Funeral services and internment will take place in Philadelphia, PA.
In Hickory, a Memorial Mass will be held at St. Aloysius Catholic Church on September 24, 2022 at 10:00 AM.

He was born in Ukraine. Lived and studied in Europe until the age of 16. Traveled extensively in Europe. Lived six years in French-speaking Belgium and came to the United States in 1954.

He earned his B.A. and M.A. degrees at Penn State University while also working as teaching assistant for two years. He received a Teaching Fellowship at Case Western Reserve University in Cleveland, Ohio, where he pursued his Ph.D. while teaching Intermediate French and Survey of French Literature. He earned his Ph.D. in 16th Century French Literature and Linguistics. He spoke five languages.

He taught at Heidelberg College in Tiffin, Ohio, for five years. He was Language Coordinator for the Departments of French, German and Spanish, Director of the Language Lab, and Student Advisor. He was also head soccer coach.
In 1974, he joined the Faculty of the Modern and Classical Languages Department at Lenoir-Rhyne University in Hickory, NC. Here he applied for and was awarded the IMPACT grant from the Exxon Education Foundation to implement the Dartmouth Intensive Language Model, a highly successful teaching methodology of foreign languages. He implemented the program in French with Dr. Augustin Quilici, Dr. Robert Eckart in Spanish and Dr. Werner Keller in German.

He was also Director of the International Business Program. Working jointly with the Business Department, he was instrumental in developing this new Major. He served as Chairman of the Modern and Classical Languages Department, and was active in the Students Abroad Program.

Additionally, a star soccer athlete, he started the first Men's Soccer Program in L-R's Athletic Department in 1976 and was its Head Soccer Coach.

Dr. Kuropas was a professor at Lenoir-Rhyne for 33 years before retiring in 2007. The College Board of Trustees awarded him the title of Professor Emeritus in honor of his many years of distinguished service to Lenoir-Rhyne.

In the Hickory community, he was President of the Alliance Française of Hickory. A parishioner at St. Aloysius Catholic Church, he taught 11th and 12th grade students in its Faith Formation Program. He also taught mathematics at St. Stephens Lutheran Day School on a part time basis.

He is survived by his wife of 60 years, Lydia Kuropas, two sons, Adrian and his wife Karin, and Dorian and his wife Nataliya; and seven grandchildren: Markian, Alexander, Justin, Zenon, Maksym, Andrew, Sophia, as well as brother Eugene Kuropas and aunt Sr. M. Ingeborg Kotschenasch. All loved him very much.

In lieu of flowers, he would be honored with donations to The Ukrainian Federation of America, 700 Cedar Road, Jenkintown, PA 19047 (https://ufofa.org/contribute/)
or to The Moog Center for Deaf Education, 12300 South Forty Drive, St. Louis, MO 63141 (https://www.moogcenter.org/ and https://www.moogcenter.org/donate/)
For additional information or for service details, please reach out to the family directly.
You can share this obituary using the following address, or click the button below to share on Facebook.