Obituary
Mary Louise Morris
Durham, North Carolina
Age 61.
Died 08/29/2022.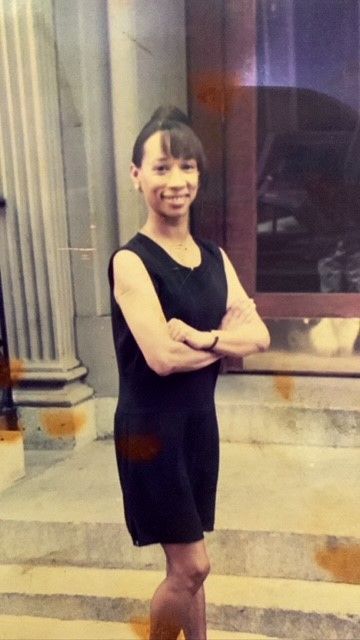 As servants of Jehovah, our grandmother and aunt instilled in us a love of reading bible stories. As a result, Mary became an avid reader and used her reading ability to excel as an A student in all the schools she attended. At Norman Thomas H.S in NYC, her scholastic excellence landed her an internship, and later she was hired permanently at Oleg Cassini Fashion Belt & Bag Show Room on 33rd Street in Manhattan. She also served as their model for the inventory during their Fashion Week.

During this period of her life, she met and married Anthony L. Morris Sr. and gave birth to their three sons, Anthony Jr., Travis, and Tyree. Mary later met Carlos Franco and they became parents to Carlina and Carlos Franco.

Mary dedicated her life to Jehovah by water baptism in the early 2000's. She had the opportunity to go serve where the need was greater, and she was beaming. She truly enjoyed that opportunity!

Mary last worked at RSM McGladrey in the Human Resources Department, and prior to that Mary worked at several Y2K Tech Companies. During the September 11th disaster, she was lost but several hours later, emerged safely and finally made contact and made it home covered in dust, but she made it!

By 2009, she resigned from her job to spend more time focusing on child rearing. She had moved to NJ, then to Durham. NC. In 2019, she began to further her education to pursue an Online Psychology Degree. By 2020, she had a variety of illnesses, but she did not allow that to dampen her spirit or deter her from her goals. Up until a couple of days before her departure, through her pain and sickness she would say, "ok set up my computer, I have to finish my homework." She always had a positive spirit and her love for Jehovah was strong. She was singing the kingdom song that was playing as she laid in bed, listening to the broadcast. Her exuberance will be missed by all who knew and loved her!

Mary was preceded in death by her husband Anthony Sr., her mother and father, Dolores and William, brother Darryl, and sister Kim. Mary leaves to mourn her children, Anthony (Sash-Sha), Travis, Tyree (Brittany), her only daughter Carlina and youngest son Carlos. Her grandchildren whom she cherished, Ma'khi, Denzel, Jordan, Jayden, Jaxson, Milania, Mariah, Kaydence and Aria. Her oldest Brother Michael (Linda), and youngest sister Crystal. Along with uncle Joey (Kirsten), aunts Donna and JoAnn, nieces Tishana and Crystal, nephew Michael, many cousins and longtime loyal friends!

Our hope is in Jehovah and we look forward to his promise at John 5:28,29 in the near future!

We Thank you all for the many years of support, laughs and memories from 1805 Davidson Avenue to Durham, NC!


Agape',
The Family of Mary Louise Leftwich-Morris
For additional information or for service details, please reach out to the family directly.
You can share this obituary using the following address, or click the button below to share on Facebook.