Obituary
Alexander Klausmann
Chapel Hill, North Carolina
Age 64.
Died 09/22/2022.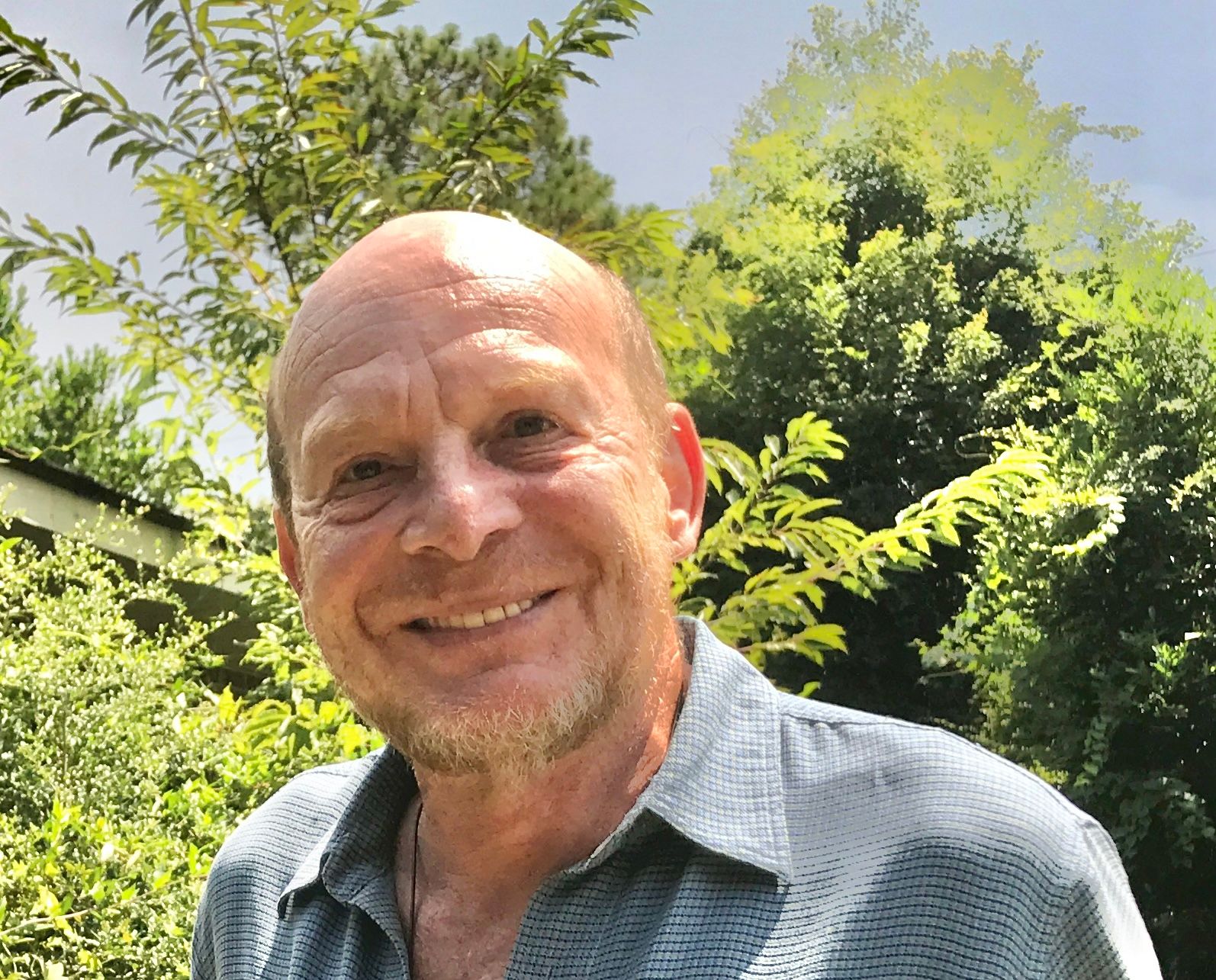 Alexander Gunter Klausmann
February 14, 1958 - September 22, 2022

Alex began his life in Hausach, a small village in the Black Forest region of Germany. He grew up trekking with his brother Wolfgang through beautiful valleys full of orchards and vineyards surrounded by evergreen mountains dotted with castles. Alex's childhood scenes were reminiscent of fairy tales.
As a young man Alex traveled through many countries. Sometimes with friends. Other times alone. He reveled in discovering new places, art, and art museums. He enjoyed immersing himself into different cultures and learning languages. He loved to recount his adventures from India, Greece, Italy, France, Switzerland, Alaska and beyond. Alex had the gift of being a great storyteller. He shared his wry sense of humor sprinkled with the spice of irreverence which inspired laughter and left us all eager for his next insights.
While traveling, he met his first wife with whom he bore a son, Leonardo. They settled in the US, Chapel Hill, NC and divorced shortly after.
Alex worked as a carpenter, eventually starting a building/contractor business, AllHome Construction Company. Alex, his coworkers and crews touched the lives of many folks in NC in a positive and productive way. As a skilled and meticulous craftsman he became known for his attention to detail and was lauded by This Old House Magazine and the Historic Preservation Society of North Carolina for his work in the moving, detailed cataloguing and reconstruction of historic homes in North Carolina. Alex was a contractor whose attention to detail, honesty, artistic craftsmanship and strong work ethic were paramount. He was determined to use every bit of whatever materials he had on hand. Be it a single 2x4, a door, or part of a building, his intention was to use rather than waste.
As an artist, Alex worked in clay, metal, wood and a variety of found objects building a collection of two and three Dimensional art pieces throughout his life. He crafted wooden books with clay pages, photo-collages, sculptures and countless drawings and paintings. He especially liked building larger than life steel structures. All who have visited him will have seen his famous metal "Tee-Pee" by the pond.
Alex's first love and devotion was to his "baby boy" Leo. He was 100% committed to showing Leo beauty in this world. From simply pointing out cloud formations, to traveling, camping, hiking, sharing art, and so many books. His goal was to create interest in the world around us and to take notice of and share a reverence for nature.
Alex leaves behind his wife Delouis Wilson. Together, for the past 31 years, they shared love, a deep respect and adoration for each other and an ease of laughter. They explored, gardened and collaborated on countless ventures which included building, remodeling, renovating, discovering the world of boating, and planning for future fun. Whether on the water or exploring tropical forests in distant lands, they had their sights set on adventure.
Alex's favorite moments were at home with his wife and their menagerie of fish, fowl and large furry dogs for which he was ever ready to build another enclosure. He cherished spending time in, on and around water. Boating, surfing, snorkeling, hunting for mountain streams and rivers, or just swimming and dodging waves, he garnered the nickname "Surfer Alex" which gave him a proud chuckle.
The couple planned to retire to a life of exploring the world from the decks of their boat. Sadly, Alex died quickly and unexpectedly of a heart attack before realizing that dream. He was 64 years young.
He is predeceased by his parents Rudi and Brigitte Klausmann and survived by his brother Wolfgang Klausmann of Bollenbach, Germany. His Son Leo Klausmann. His Wife Delouis Wilson and a host of family and friends both in Germany and the US who will miss him dearly.

For additional information or for service details, please reach out to the family directly.
For additional information or for service details, please reach out to the family directly.
You can share this obituary using the following address, or click the button below to share on Facebook.