Obituary
Thomas Francis Miller
Chapel Hill, North Carolina
Age 69.
Died 10/01/2022.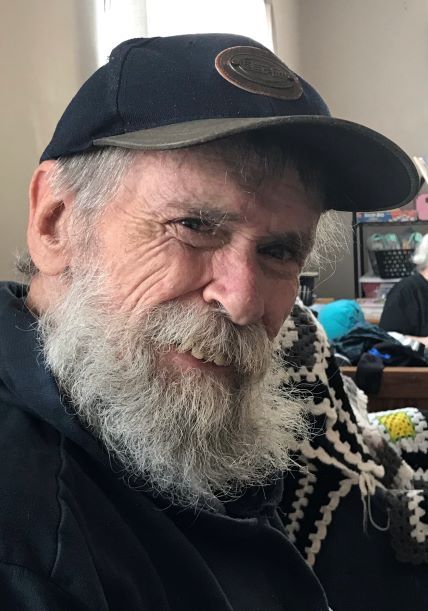 Thomas Francis Miller, age 69, passed away on Saturday morning, October 1, 2022 at UNC Hospital in Chapel Hill, North Carolina. He was born in Rockville Center, NY to Esther (Boylan) and Howard Stanley Miller, Sr. on February 11, 1953.

Tom grew up in Wappingers Falls, NY the second of five children and attended St. Mary's elementary school, Our Lady of Lourdes High School, and graduated from SUNY Cortland with a BS degree. He enjoyed history and had a wealth of information on historical facts which showed off his amazing memory. He enjoyed talking about baseball and basketball sports trivia, remembering the great players and great plays of past years. Growing up, he played golf at the IBM Country Club with his dad and brothers and he played on his high school basketball team as well as the golf team. He enjoyed playing basketball on the court at Red Oaks where he and his brothers spent many hours. The Miller boys were good at basketball but Tom is quick to say that "Mary was the All-Star" player. Tom enjoyed listening to music and his favorite songwriter was Paul Simon. He surprised us on more than one occasion when he broke out in song while listening to "Parsley, Sage, Rosemary & Thyme". Like his dad, Howie and Bob, he also worked at IBM and after retirement, he moved to Pennsylvania where he lived for many years but very recently, he moved to Chapel Hill to live near his brother, Bob and his family.

Over the past few months, a prolonged hospitalization brought him many health challenges, exacerbated by Covid, which ultimately became too much for him to overcome. While he was hospitalized, his sisters Laurie and Mary visited and he brightened up when he saw them. Tom's time in North Carolina began at Bob & Vickie's home briefly before he was admitted to UNC Hospital. He enjoyed daily visits there from his Chapel Hill family and loved all the Facetime calls with family in Connecticut and Vermont. Each day in the hospital he found joy in some of his favorite things: hamburgers and Coca-Cola, blueberry muffins and jelly donuts on Sundays, not to mention lots of laughs as only Bob can elicit, and by special request, Vickie's homemade meatballs which he enjoyed sitting up in a chair watching football with Bob a week before his passing. It was heartwarming to see Tom enjoy these simple pleasures.

Tom knew he had a great family and said that "they are the best family". He enjoyed seeing all the family at the holidays - Thanksgivings at Michele and Howie's and Christmases at Mary and Mike's. He spoke about his days helping Laurie and Mike Granger build their log cabin on the mountain in Vermont. He loved it there and was a big help getting the cabin built. Tom had many good memories spending time with his family through the years.

Tom received optimal care and compassion from a dedicated hospital staff at UNC and in true form, his kindness endeared him to his caregivers who spoke to us often about how they enjoyed their interactions with Tom. As one of his doctors stated, "Talking to him was the highlight of my day." All who knew him, knew that Tom truly was a special person. He touched your heart and made an impact that stayed with you and made you better for it. He will be missed.

Tom is predeceased by his parents, Howard S. Miller, Sr. (2010) and Esther (Boylan) Miller (2019) and his younger brother Howard S. Miller, Jr. (2018). He is survived by Laraine (Michael) Granger, Bob (Vickie Mendes) Miller, Mary (Michael) Connolly, and sister-in-law, Michele Miller. He was a favorite uncle to several nieces and nephews and three great-nephews, Aaron (Trish) Granger and sons Caden and Rylan, Adam (Briana) Granger, Molly Miller, Brian (Caylyn) Miller, Paul Miller, Christopher (Rachel) Miller, Timothy (Elizabeth) Miller and son William, Jessica Miller, Shannon Connolly, Patrick Connolly, Sean Connolly. He also leaves his Aunt Mary Boylan, Uncle Harry and Aunt Norma Miller and many cousins and friends who loved him very much.

Services: Tom's wishes upon his death were for cremation. The City of Oaks Funeral Home in Raleigh is managing this. A private family gathering will take place at a future date. The family asks that you honor Tom by showing simple kindnesses each day as you live your life and live it to the fullest.

Special message: If you would like to make a donation in Tom's memory to support mental health care and research in your area, that would be much appreciated, or donations can be made to The Foundation of Hope in NC that helps fund mental health research for improved diagnosis and treatment which would benefit people around the globe.
Donate to "TEAM TOM" for this year's Walk for Hope on Oct. 8, 2022 by following this link: https://event.racereach.com/walk-for-hope/donate_user/pu_sBtvAnJ5rEyl1664992057305426104
October 8 is also his mom's birthday. We know Esther would love that we are all on "Team Tom".
For additional information or for service details, please reach out to the family directly.
You can share this obituary using the following address, or click the button below to share on Facebook.