Obituary
Nancy Patricia Pinckney
Raleigh, North Carolina
Age 90.
Died 10/09/2022.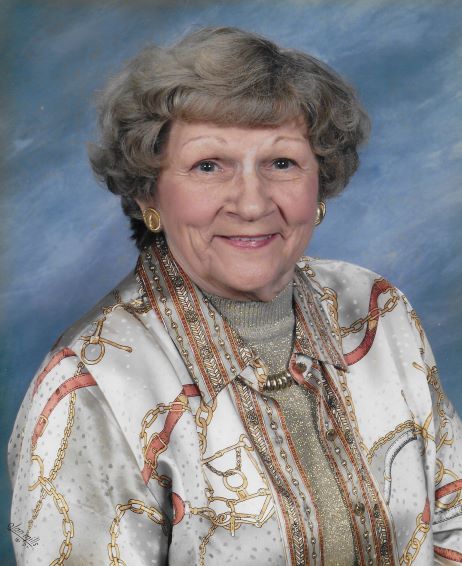 Nancy Patricia Gary Pinckney died following a brief illness on October 9, 2022, at Transitions LifeCare in
Raleigh, NC. Mrs. Pinckney moved to Raleigh in June 2021 and resided in the Magnolia Glen Senior
Living community.
Mrs. Pinckney was born in Charleston, SC, on October 20, 1931, the daughter of James Clark Gary and
Nancy Witherspoon Gary. She graduated from St. Andrews High School and attended the University of
South Carolina. She married Philip DuTart Pinckney on September 13, 1952. She was a member of First
Families of South Carolina, the National Society of the Colonial Dames of America, the Huguenot Society,
and the Daughters of the American Revolution, where she served as Regent of the Rebecca Mott
Chapter and was a charter member of the Eliza Lucas Pinckney Chapter in Charleston and an associate
member of the Caswell-Nash Chapter in Raleigh. She was also a docent for the Historical Society and the
Preservation Society. One of her most noteworthy accomplishments was her leading role in the
restoration of the Old Exchange Building in Charleston, a National Historic Landmark. She was an active
member of St. James Episcopal Church and St. Andrews Anglican Church in Charleston, and the Church
of the Good Shepherd (Episcopal) in Raleigh. She enjoyed playing bridge and was an avid USC Gamecock
fan.
Mrs. Pinckney is predeceased by her husband and parents. She is survived by her daughter, Nancy
Witherspoon Pinckney Boyne (John) of Raleigh and son, Philip DuTart Pinckney Jr. (Melonie) of
Charleston; her grandchildren, John Vincent Boyne, Jr. (Karen), James Clark Boyne (Erin), Philip Pinckney
Boyne (Hellen), and Jesse Philip Pinckney; and her great-grandchildren, John Vincent Boyne, III, Elizabeth
Anita Boyne, Van Leo Boyne, Jesse Lane Pinckney, and Caroline Grace Pinckney, and many nieces and
nephews.
A celebration of life service will be held at the Church of the Good Shepherd in Raleigh on October 16 at
1:00 PM. A separate service will be held at a later date in Charleston. Memorial gifts may be sent to the
Friends of The Old Exchange Building (Attn. Tony Youmans), 122 East Bay St., Charleston, SC 29401.
For additional information or for service details, please reach out to the family directly.
You can share this obituary using the following address, or click the button below to share on Facebook.