Obituary
Marlene Bissette
Creedmoor, North Carolina
Age 58.
Died 10/20/2022.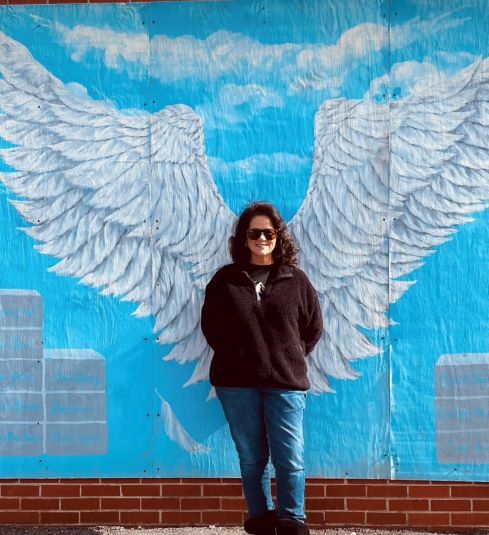 Marlene Fitzhenry Bissette, age 58, of Creedmoor, NC, was called to heaven on October 20, 2022. Marlene fought bravely, but eventually lost her battle to pancreatic cancer.

Marlene married her high school sweetheart, Greg, and they were together for 42 years. Marlene was a wonderful wife and mother of 4 lovely children: daughter Brittny Allison Bissette, son Casey Bradford Bissette, daughter Meredith Ann Bissette and son Matthew Bradford Bissette.

If there is one word that sums up Marlene, it is caring. Marlene cared very much for other people and she was fortunate enough to turn her caring nature into becoming a well-respected nurse, aiding patients that depended on her in their time of need. Marlene had an outstanding career as a nurse working in Neo-Natal Intensive Care, Emergency Departments, Post Anesthesia Care Units and as a Hospice Nurse. Marlene was able to touch the lives of many throughout her career as a Registered Nurse. Marlene was always there to assist her co-workers whether it be helping with a patient, covering a shift, or opening her home to them in their time of need. Doing all of this always brought a smile to her face. Everything that Marlene did, she did because she loved people.

Marlene was fond of saying to her family that "we don't live in a house; we live in a home." A home that is filled with love, laughter and incredibly welcoming to others. Marlene always made sure she lived up to this every day. Nothing made her smile more than to have her home filled with family and friends hearing them tell stories, cheer on the Steelers and laugh till they could laugh no more.

As her children grew up, the Bissette house was always filled with other children. Even when the family built their first house, she made sure rooms were built for the kids to entertain their friends and their yard was big enough to play baseball, football, softball and soccer with full teams. Not to mention the epic Halloween parties they would host with hundreds of people having fun. Marlene was always her happiest serving others and seeing them smile.

Marlene was a very giving person. If she saw someone struggling to pay for groceries in the checkout line, she would pay for it all, regardless of what may have been in their cart. If she had something you needed, she would not hesitate to give it to you. She would give it to you with a huge smile, expecting nothing in return.

Marlene had an adventurous spirit and loved to try new things. Family was the most important thing to her. Marlene firmly believed happiness was a choice and she chose to be happy every day. She knew tough times were temporary. Marlene always said things don't matter, people do. Marlene lived by this every day. Her favorite line to say was "slow and steady," and she always continued to move forward, no matter what life threw at her. She was an incredible person that will be remembered for the good she did, the lives she touched, and her contagious smile that impacted everyone.

Services will be held for Marlene on Saturday, October 29th, 2022 at St. Francis of Assisi Church, 11401 Leesville Rd., Raleigh, NC at 1pm. The family will be on hand to receive visitors prior to the service at 12pm.

Flowers can be sent to the church Friday, 10/28 between 9-2:30 or Saturday 10/29 9-11:30.

https://boxcast.tv/view/funeral-liturgy-for-marlene-bissette-vsjejdkslmnbti6mx9xn
For additional information or for service details, please reach out to the family directly.
You can share this obituary using the following address, or click the button below to share on Facebook.