Obituary
Stephen Pollard
Houston, Texas
Age 70.
Died 11/04/2022.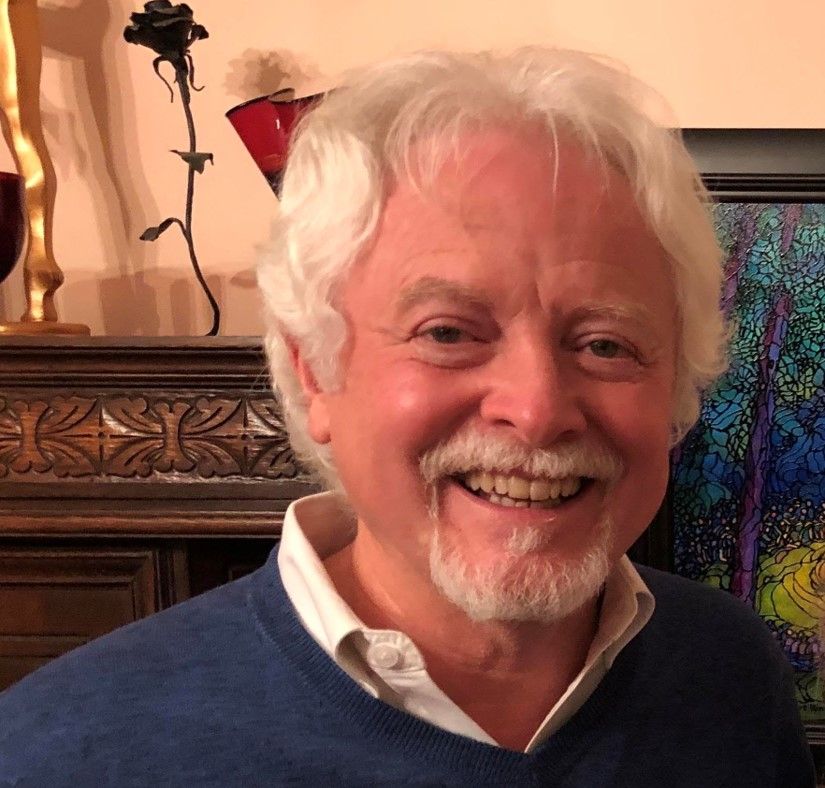 Steve Pollard was born June 25, 1952, and died November 4, 2022 surrounded by family in Chapel Hill, North Carolina. Steve grew up in Fort Thomas, Kentucky, and graduated from Tulane University in New Orleans, where he began his long career as a petroleum geologist before his job moved him to Houston where he raised his family.

It's very easy to make a list of the lovable things about Steve:
He was happy, charming, and upbeat. The eternal optimist, he had a great sense of fun, loved a good party, and in certain circles is still known for his Colonel Sanders and Willy Nelson Halloween costumes.
He was a big softie and unabashedly connected to his feelings. Sentimental, he cried at movies, weddings or a good story - sometimes laughing and crying at the same time, wholeheartedly and unembarrassed.
He was curious. Interested in history and archeology, he sought out sites where he could hunt or unusual rocks and old things. He really liked rocks.
Creative, he took to building intricate birdhouses of his own design - big or small, one or two stories, turreted or balconied, they were beautiful things all made from found materials and presented with love to his close friends and family.
He was friendly and open, making friends and keeping them close. From high school, college, his working life, he gathered people around him and made sure to stay connected, remembering to make a phone call, to send a birthday card, to make them feel seen.
He was generous, solid, brilliant, athletic, honest, modest, had a great sense of humor and
nothing made him happier than a good pun or a win in Words with Friends.
The most important thing to Steve was his family and he loved them deeply. He was
supportive of everything his sons did and made those around him better by his presence. He
was a sweet, funny, truly decent man and would be glad to be remembered as the solid rock
that he was. He will be deeply, deeply missed.
He leaves behind his wife Stefanie, sons Chris (Paula) and Ethan (Katie), grandson Simon,
sister Anne Perry (Jon), mother Fran Pollard, and many many friends.

In lieu of flowers please consider a donation to Advocates for Poverty Point 6859 Hwy 577,
Pioneer, LA 71266 Att: Mark Brin
For additional information or for service details, please reach out to the family directly.
You can share this obituary using the following address, or click the button below to share on Facebook.