Obituary
Dr. John F. Evans
Chapel Hill, North Carolina
Age 75.
Died 12/29/2022.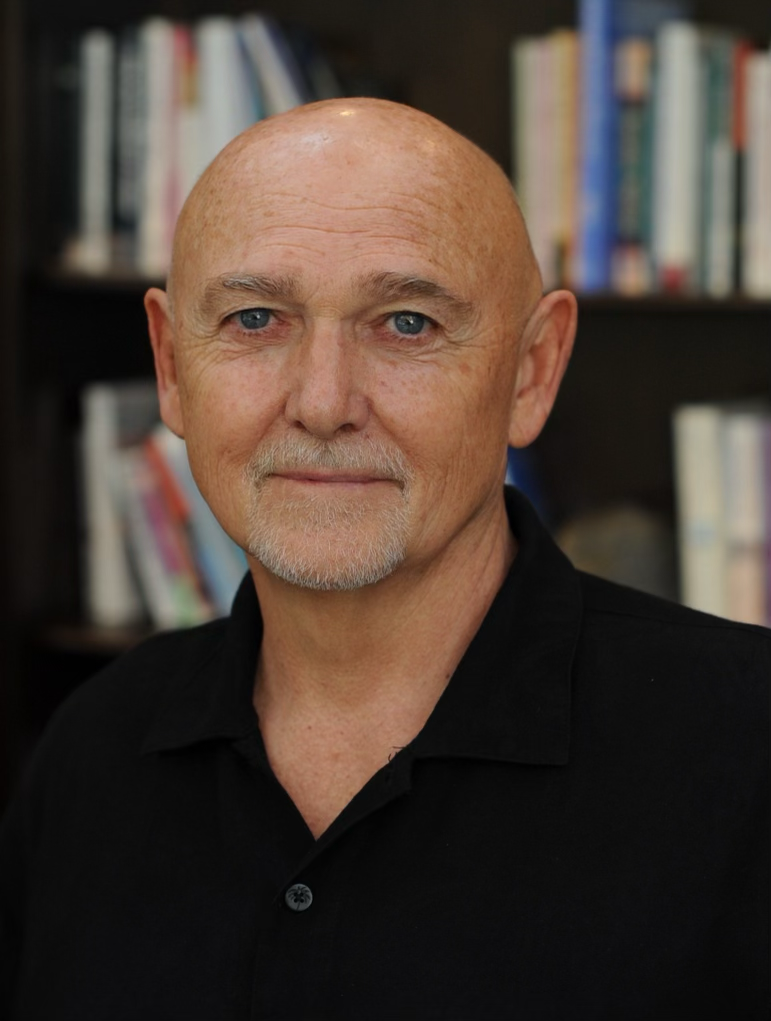 Twenty five years early for his last appointment, with no destination or activity unchecked on his bucket list, John Frank Evans has rowed into the mystic. At the age of 75, he died in peace and ease on Thursday, December 29, 2022, before the sun rose on his home in Chapel Hill, NC, finally relenting to his ultimate nemesis, metastatic prostate cancer.

One of his favorite authors, Ernest Hemmingway said, "In order to write about life, first you have to live it." John's journey began as the first born to Ramona and Frank Evans. His mother nurtured him by reading to him constantly, thereby giving him the drive to read at an early age. He invested the rest of his days reading, learning, writing, and teaching others to do the same.

John began his own family and his career as a high school English teacher in the Midwest. A passionate athlete, he coached basketball, cross country, and track. His kids enjoyed playing in the background and running finish times up to the booth. He enjoyed long runs, including marathoning and a 24 hour relay run. After nine seasons of building snowmen, he was called by the ocean and the opportunity to teach at the collegiate level. The family of six moved to Wilmington, NC where many of them still reside.

John studied at multiple universities, including NC State, Middlebury, NYU, and Oxford, earning his MAT, MA, Ed.D., and becoming a Writing Clinician, as well as a Certified Integrative Health Coach and Program Instructor at Duke Integrative Medicine. These credentials did not keep him from being approachable, with the exception, of course, for potential boyfriends to his three daughters. Resembling Anthony Hopkins in Silence of the Lambs, he had a presence that could be intimidating. However, he wielded the power of his dry wit to help people to laugh at themselves when they got too serious. "What have you been doing with my daughter?" he bellowed at his daughter's wedding reception, to roaring laughter. He gave the best toasts and was the kind of friend you wanted at your party and in your corner.

John broke barriers with everyone he met. His blue eyes saw the person you are, and held that image simultaneous to the person you position yourself to be. He was careful not to belittle people. Instead, he empowered others to see their dreams and to give themselves permission to be successful.

John leaves behind vivid memories of strong garlic and Van Morrison emanating from the kitchen, cups of coffee in locally owned shops, dangerously large bonfires, and miles and miles of running and rowing. He is survived by his life partner, Angela Bailey and their son, Zachary. He is also survived by his ex-wife, Linda Evans, the mother of his first four children: Kristin Morgan, Karin Greeson, Katie Carter, and John Evans, along with their spouses, five grandchildren, and one great grandchild. All knew they were dearly loved, and that he was proud of them. His immediate family survivors include two of his brothers, Mark and Brian Evans, and one sister, Paulette Swiger, as well as many cousins. John was preceded in death by his parents, Frank and Ramona Evans, a sister, Paula, and a brother, Paul. He also leaves behind students, colleagues, friends, books, writings, unbelievable stories, and unfinished pints.

His contributions to the lives of many include encouraging all to live fully - write about it; confront what you fear; and acknowledge that the rest of your life is happening now. His work will continue on the pages and keyboards of those he taught, coached, and mentored.

In lieu of flowers, find a good pen and a journal that feels good in your hands. Write about it, whatever "it" is. If you are moved to take action, give time or money to your local library or school; serve and listen to others; and support those who are living through tragedies and traumas.
For additional information or for service details, please reach out to the family directly.
You can share this obituary using the following address, or click the button below to share on Facebook.