Obituary
Ralph Carney
Durham, North Carolina
Age 89.
Died 12/29/2022.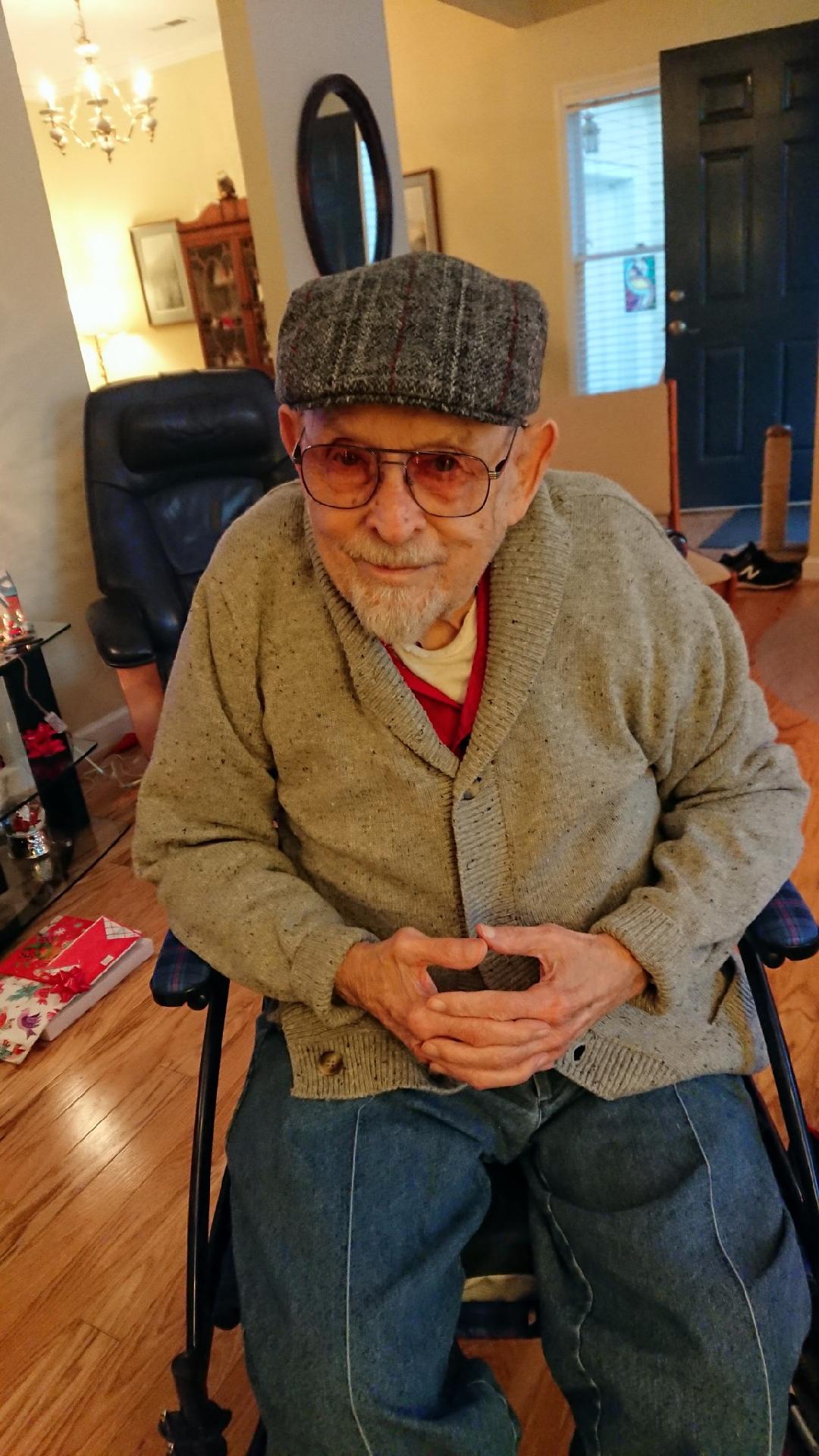 Ralph John Carney passed from us on December 29, 2022, just two weeks before his 90th birthday. He was born to John and Edith (Stacey) Carney on January 11, 1933, in Cleveland, Ohio. As a young man, he joined the Army's 82nd Airborne Division and was stationed at Fort Bragg, NC. In 1954, he met Gladys Orr at a roller-skating rink in Raleigh. Ralph could skate faster backwards on one foot than most could skate forward and was expert in all the popular skate-dances. Gladys asked him if he knew how to skate the Flea-Hop, and the rest is history. They were married later that year at Grace Lutheran Church in Durham. After his discharge from the Army, they moved to Durham where Ralph became an apprentice Instrument Maker at Duke. The family relocated to Carrboro in 1960 when Ralph was hired by UNC Chapel Hill to design and fabricate research instruments for the Chemistry Department, eventually becoming the Supervisor of the Instrument Shop where among other roles, he helped hundreds of Chemistry PhD candidates achieve their degrees. He retired from UNC in 1987. This didn't mean that he stopped working, though. He didn't retire from his own small company, Ralph J Carney Analytical Balance Service, until he was almost 80.

Ralph had a brilliant analytical mind and could invent or repair anything. He loved woodworking and transformed his two-car garage into a full woodworking and metalworking shop. His creations ranged from adorable to clever to stunning, and each item was made with both love and precision. After Gladys passed away, he decided to pursue his dreams and became a world traveler, exploring with curiosity and wonder. At home, he dedicated his time to his Christus Victor Lutheran Church family, applying his technical skills to help effect repairs and renovations. A member of the church choir, he told us that the Bible says "Make a joyful noise..." and that his singing was just that. Joyful noise. Ralph was a skilled punster and always handy with a bad joke. He had a vast collection of humorous tee shirts, including: "You Can't Scare Me; I Have Three Daughters" and he meant it. His gerontologist called him fearless, because even after his stroke and advanced age that left him first with a walker and finally wheelchair-bound, he still loved exploring places like Helen, Georgia, Mayberry, and, most recently, Beaufort. Throughout his life, Ralph was the consummate caregiver and lived his faith through his kindness to others. He was a gentle soul whose natural good humor endeared him to everyone he met. He will be remembered and missed by all who knew him.

Ralph is survived by daughters Linda Salguero (Skip,) Carol Brown (Steve,) and Wendy Bentley; grandchildren Chris Jones (Heather,) David Brown, Daelyn Bentley-Gottel, Emma Bentley-Gottel; great-granddaughter Erica Jones; brothers Jim Carney (Marianna) of Avon, Ohio, and Paul Carney (Judy) of Conover, Ohio, and sister-in-law Marguerite Rowe of Durham.

Ralph is also survived by family-by-choice who began their relationship with us years ago as aides to help him with daily tasks, and through their loving care of him quickly became members of our family. Ethel Breeze, Michael Brooks, Tarshia Donald, Helen P. Green, and Sabrina Whitt made Ralph's last years happy as they cared for him as if he were their own. Tarshia became his "fourth daughter," and he passed from us while being hugged by Helen. We are grateful beyond words that he was encircled by love as he stepped into the light.

A celebration of Ralph's life will be held on Saturday, January 14, 2023 at 11:00 a.m. at Christus Victor Lutheran Church, 1615 East NC Highway 54, Durham, NC 27713. In lieu of flowers, donations in Ralph's memory can be made to the Christus Victor Lutheran Church Renovation Fund. Donations in his memory will go toward installation of a much needed elevator that provides indoor access to both levels of the building to everyone, regardless of physical ability.
For additional information or for service details, please reach out to the family directly.
You can share this obituary using the following address, or click the button below to share on Facebook.