Obituary
Marc Aaron Sloop
Chapel Hill, North Carolina
Age 51.
Died 01/12/2023.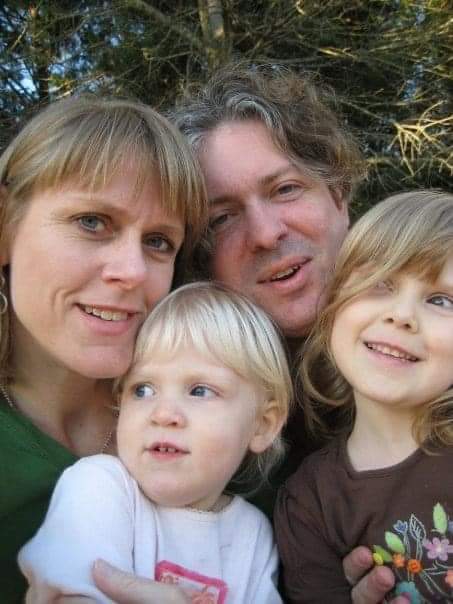 CHAPEL HILL – Marc Aaron Sloop, 51, of Chapel Hill, died Thursday, Jan. 12, 2023, at UNC Medical Center. He had fiercely and with great humor and spirit battled cancer for four years. In the end he was felled painlessly by a stroke. He was surrounded by his family.

Born June 8, 1971, in Concord, NC, he was the son of the the late Karolyn Kay Smith Sloop and Charles Phillip Sloop of Concord. He graduated from the North Carolina School of Science and Math and attended the University of North Carolina. He was a rabid fan of the UNC Tar Heel basketball program.

He recently celebrated 20 years of marriage to Virginia Maxine Lohr Sloop. The couple have two children, Dakota Sloop, 19, and Rose Sloop, 16.

In addition to his mother, he was also preceded in death by his grandparents Charles Blume Sloop, Lilly Mae Jordan Sloop, Burrus Durham Smith and Cecil Diane Smith.

Along with his father, wife, and children, Marc is survived by his siblings Beth Sloop, John Sloop and John's partner, Charity Prelipp; stepmother Donna Harrison Sloop; and in-laws Marilyn Lohr and Gideon Motley. A slew of aunts, uncles, cousins and loved ones also mourn his passing.

Marc was know as a supremely nice guy. He had also been described as a local folk hero. He was a true intellect and thinker, testing at an above-genius-level IQ before he started first grade. He had many interests but his compass pointed most strongly to art, music, books, road-trips with his family, and cooking. He owned thousands of books and records.

He was an integral part of the Chapel Hill music scene, knowing it inside and out. He played bass and trombone in bands including Go-Wheels and the Go-Bots. But Marc's true gift was helping other bands succeed just on his recommendation to the many people who greatly respected his opinion on such matters.

In earlier times he was quite the partier and is purported to be the source of an unattributed quote in a national music magazine. Many people have attested that it was Marc who walked up outside a bar where a writer was interviewing patrons about the "Chapel Hill Sound." Marc reached in his jacket pocket, pulled out a can of beer, opened it with a loud "crack," and said, "That is the 'Chapel Hill Sound.'"

He stayed a huge part of the music scene for more than two decades of sobriety. He had recently been interviewed by authors of two books about music in Chapel Hill.

Marc was a loyal and valued employee of PHE Inc. of Hillsborough. The company treated him very well during his illness.

He was a feminist, a staunch supporter of transgender and queer rights and a strong believer in social justice causes.

As a father, he enjoyed sharing his passions with his children, watching them as they have become politically aware, taking road trips with them, their love of music, experiencing life, and simply taking pride in them.

A memorial service will be held at 2 p.m., Friday, Jan. 20, at the Century Center, 100 N. Greensboro St., Carrboro, NC, 27510.

Memorials may be made to the UNC Health Foundation, online at uncf.org/sloop; Planned Parenthood Chapel Hill Health Center, 1765 Dobbins Drive, Chapel Hill, NC, 27514; or the LGBTQ Center of Durham, 112 West Main St., Floor 2, Durham, NC, 27701.
For additional information or for service details, please reach out to the family directly.
You can share this obituary using the following address, or click the button below to share on Facebook.