Obituary
Beatrice Feeney
Clayton, North Carolina
Age 78.
Died 03/17/2023.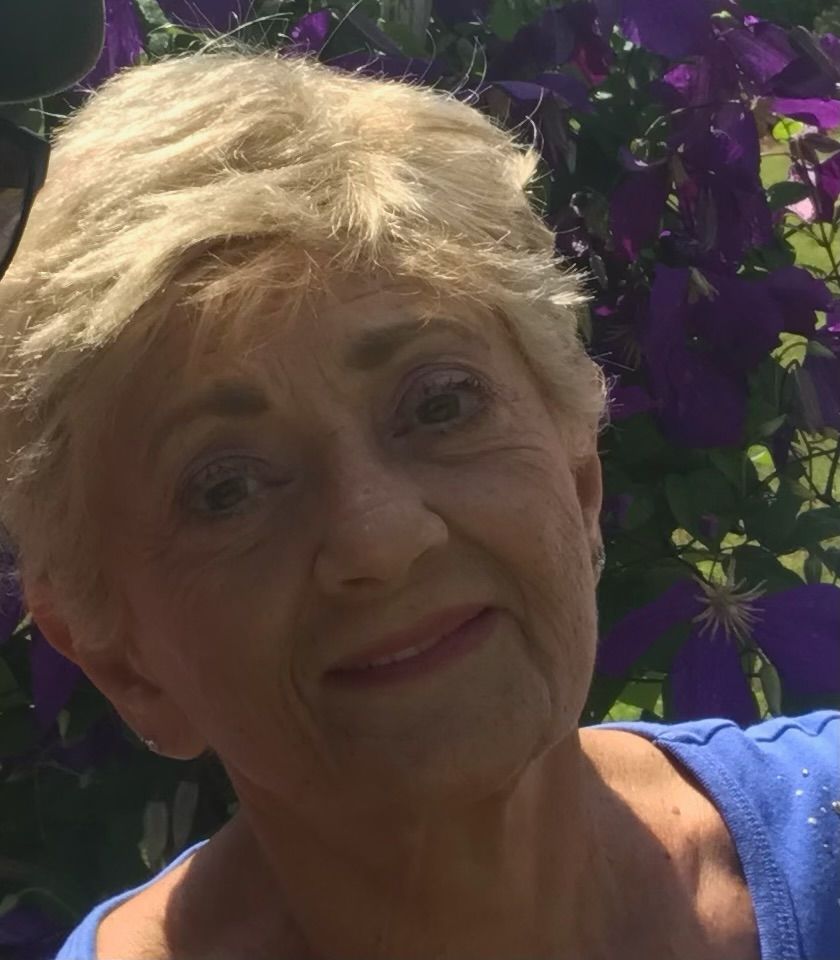 Beatrice Joan Feeney
June 25, 1944 - March 17, 2023

Bea Feeney, 78, of Clayton, NC passed away on Friday March 17th 2023 with family & friends on constant rotation providing prayers, love and final farewell all of who loved her beyond measure.

Bea was born on June 25, 1944 in Delaware to Peter and Frances Capor. Bea was a Christian woman who cherished her faith, loved to travel, enjoyed adventure and most of all adored her time with family & friends. Bea was always ready to go at a moments notice, whether it was traveling the ocean on cruises, enjoying local cuisine in major cities around the world, or touring the country by Christian bus tours. She truly enjoyed vacations with her husband and son's family; to Emerald Isle where they watched turtles hatch, kissed the Blarney Stone in Ireland, toured The Biltmore, tea parties in Ocean Grove, spotting shooting stars and horses on Assateague island. Whether she was spending time with family or enjoying laughter with friends, attending church at Mount Moriah Baptist, Bea was always surrounded by those she loved!

Bea was diagnosed over 5 years ago with Pancreatic cancer and many doctors called her a miracle. She was a strong woman with an amazing outlook on life. She never skipped a beat through her battle with cancer, she was always energetic, happy and optimistic. In the past few years Bea made a bucket list, realizing how much she had already accomplished- she focused on adventures she had yet to take. With her family & friends by her side she took on thrilling experiences in her final years which included; skydiving, riding on a motorcycle, paragliding, 150mph in a nascar, released butterflies, adopted a Kohala, went to Graceland and so much more. Most of all her experiences were ways to create memories with the ones she loved. When she wasn't jumping out of plane's, Bea loved a good book, playing games with friends, sharing stories over home cooked meals, dressing top notch for any occasion, enjoyed a night out with close friends, hitting top scores on her bowling team, volunteering for local community events & programs and tending to her garden while feeding the hummingbirds. Bea also loved to reminisce on the past, her time spent in New Jersey where she started her family with her husband and had their son, Shawn. In her time in NJ she was a school bus driver that adored her children and built many amazing friendships along the way before moving from Avenel, NJ to Clayton, NC in 2003 where she spent the rest of her time building new friendships and being close to family.

She is survived by her husband of 52 years, John, her son Shawn and daughter-n-law Brianna who live in Colorado with her grandchildren Havyn & Ryder. Her sister and neighbor Gloria Farrell & her family shared many memories with her in North Carolina. As well as her extended family Bettylou & Roger Eckenrod and their crew, Maxine Stopfer as well as Bryan Young a neighbor turned family, all of who will miss her dearly.

The family would like to thank her local friends, family and Mount Moriah Baptist church community, who visited and supported her through this trying time. Also everyone that prayed for her through her journey with cancer, as her miracle was not only due to her outlook on life but love, support & prayers from all who knew her. She was one popular lady!

The family would also like to thank SEC Hospice House who also provided exceptional care in her final days.
For additional information or for service details, please reach out to the family directly.
You can share this obituary using the following address, or click the button below to share on Facebook.