Obituary
Martha DeCain
Raleigh, North Carolina
Age 71.
Died 04/20/2023.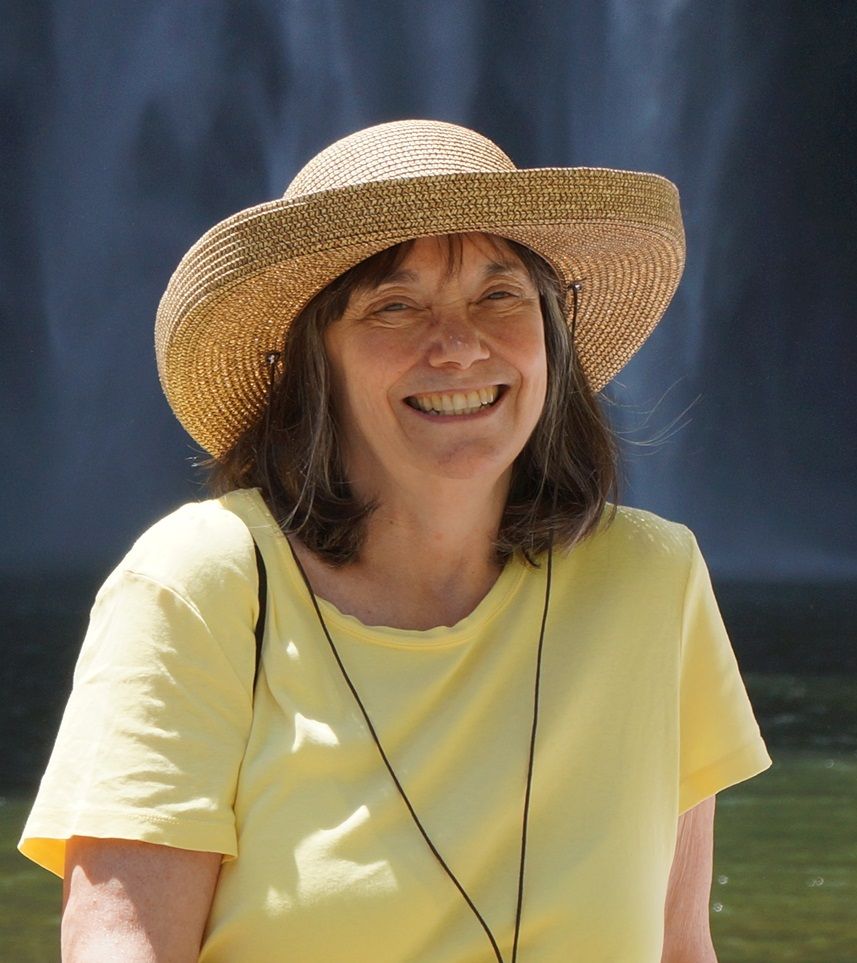 Early in the morning of April 20, 2023 Martha Jean DeCain of Raleigh, NC passed away. She was afflicted with Pancreatic Cancer that took her life far too soon. She will be sorely missed by her loving family and many friends, colleagues and neighbors. Always an easy person to like, she made everyone in her circle feel appreciated and special. She possessed an estimable grace and an indefatigable joie de vivre that was her greatest gift. Martha would always find the good side of things, and in people.
Martha was born a leap-year baby on February 29, 1952 in Cuba, NY. She grew up in Belfast, NY and graduated with 21 classmates from her High School in 1970. With a God-given mellifluous voice she sang in the school choir and achieved All State Choir in NY. Upon graduation Martha entered Alfred State college where she earned an Associate degree in Medical Technology in 1972. Needing bigger pastures than rural NY could offer, she fled to Boston to fledge her wings. There she was quickly hired by Massachusetts General Hospital, and began a 15-year career that took her from Lab Technician to Unit Coordinator, and then on to her final job in the Business Office where she managed the relationship with AT&T for MGH. Martha chose to pursue her bachelor's degree at Boston University, entering in 1980, and went to school in the evening after work. Successfully completing her B.A. degree in Business Management she was able to use this knowledge to the benefit of her future employer, Research Triangle Institute, International in RTP, NC.
In the winter of 1985 Martha met her future husband, Mark, through the introduction of a mutual friend. It was far from love at first sight, and for a while they dated sporadically until he came to his senses and realized how she was a very special woman. After two years of dating they became engaged over Labor Day weekend in 1986. They married on May 9, 1987 in St. John the Evangelist Church in Swampscott, MA. Never one to shy away from adventure, she let Mark talk her into a honeymoon on a bareboat charter sailing out of the US Virgin Islands. This was far from her never lamented dream trip to the south of France.
In 1988 her son Andrew (Drew) was born, and after major heartaches along the way, subsequently brought her daughter Francesca (Chessa) into the world. Martha delighted in her role as mother, counselor, confidante and friend to her children. All along the way she continually gave them love and support to help them become the supreme accomplishments of her life.
In 1993 Martha reluctantly gave up her adopted home in Boston and with Mark moved to Raleigh, NC for his career with IBM. She never lost her yearning to return, but gradually accepted that life in North Carolina was an easy alternative. When Mark was laid off by IBM in 2002 she decided she would return to the workforce. This turned out to be not only a much needed boost to the family finances, but to fulfilling her career aspirations. She joined RTI on 01/02/03. Her knowledge, skills, experience, abilities and personality were a great match for the organization. Many of her colleagues routinely sought her out for her advice and insights. Happily for her, she found self-fulfillment in a role she created and that RTI readily endorsed. She retired from RTI in June of 2019.
The story of Martha's life is that she was a friend to many and all. Everyone who knew her were very glad that they had met. The world is a different place without her. It would be a better place if there were more like her. She is survived by her husband Mark, her son Drew and wife Kristen of Raleigh, NC, her daughter Chessa and spouse Caelan of Seattle WA, her sister Kathy of Belfast, NY, her sister Jan and husband Mike of Alexandria, VA, and her brother Stan and wife Char of Herndon, VA. She also has numerous nephews, nieces and cousins. She is pre-deceased by her father George, and mother Mary of Belfast, NY and her son Christian, of Stoneham, MA.
A Funeral Liturgy and Inurnment will be held on May 12 at 11:00am at St. Francis of Assisi Church in Raleigh, NC.
In lieu of flowers please consider donations to a charity, or to ProMedica Hospice of Raleigh, NC.
For additional information or for service details, please reach out to the family directly.
You can share this obituary using the following address, or click the button below to share on Facebook.