Obituary
Donald Gordon Paterson
Raleigh, North Carolina
Age 88.
Died 05/01/2023.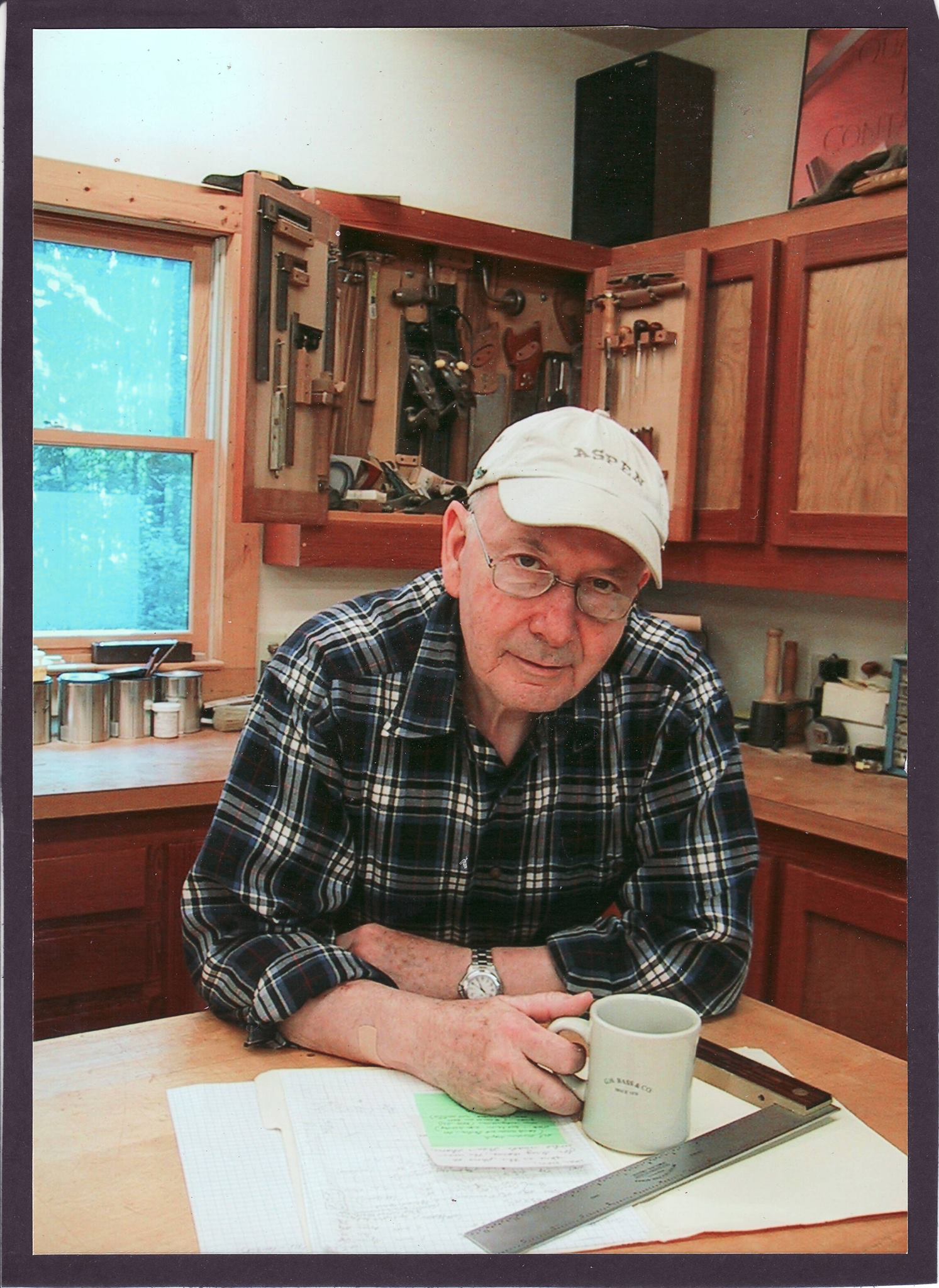 With heavy hearts we announce the passing of a true visionary and beloved family man, Donald (Don) Gordon Paterson, born on September 22, 1934, in Winnipeg, Manitoba, Canada, age 88. He passed away peacefully on May 1, 2023, in his Raleigh, NC home surrounded by his loving family.

Don was raised in Toronto, Ontario, where he developed a deep and abiding love of music and sports. He started playing violin at age four eventually becoming the First Chair for the Junior Toronto Symphony Orchestra. He also taught himself to play both the saxophone and guitar. In his youth, Don enjoyed playing tennis and both snow and water skiing. Don attended Leaside High & Vocational Institute from 1947 to 1952 and then continued his academic journey at the University of Toronto with admission to the College of Engineering. Don excelled at U of T graduating second in his class with a Bachelor of Science in Electrical Engineering and Applied Science in 1956. He went on to earn a Master of Applied Science in Solid State Electronics and Electro Magnetic Wave Theory in 1957. His EE team at U of T invented a MOSFET silicon transistor in parallel time with Bell Labs but were just barely beaten in timing to claim the first working version (by just 2 weeks). While at U of T, Don enjoyed social gatherings with his fraternity brothers at Lambda Chi Alpha Fraternal Order and found time to build himself a race car which he tracked in Toronto till one unfortunate day the engine blew. While sad at his car loss, the racing experience led to a lifelong love of all things fast—fast cars (MG roadsters, Ford Thunderbird, and Chevrolet Corvettes), fast motorcycles (Triumph and Indian) and fast sports (Downhill ski racing and deep powder skiing).

Don began his career at Motorola Semiconductor Products in Phoenix, Arizona, where he worked as a Senior Applications Engineer from 1958 to 1960. He later served as Manager of Applications Engineers & Integrated Circuit Electronics at Sperry Semiconductor Corporation (Unisys) in Phoenix from 1960 to 1966. In 1967, he joined General Electric in Syracuse, New York, as Manager of the Integrated Circuit Center. He moved to Raleigh, North Carolina in 1980, where he opened the GE Microelectronics Center operation in Research Triangle Park (RTP). Later, he joined Nortel Networks as Director of Business and Operations for the Telemodule Technologies Group in RTP. After retiring from Nortel Networks in 1999, Don continued to share his expertise as a consultant for Intel and Microsoft until 2005, and then as a Research & Development Energy Consultant for Zephyr Electric Power until 2010.

Don was a highly accomplished professional engineer with PE certifications in both Canada and the US. He earned numerous honors, awards, and patents throughout his illustrious career, authoring nine papers on transistor circuit design and applications, four papers on integrated circuit electronics, and held six filed patents related to microchip technologies. His publications appeared in prestigious journals such as Proceedings of the IEEE, Semiconductor Products, and EEE.

Don's personal endeavors were just as impressive. While living in New York he became a certified ski instructor at Song Mountain and joined the National Ski Patrol as a certified member. Don continued his skiing passion over many decades beginning with a ski bus that he and friends created to tour primarily Northeastern ski areas in NY, VT, and Maine. He then moved on to annual ski vacations to some of the greatest ski areas in the world—including Banff, Whisperer, Mont-Tremblant, Aspen, Vail, and the Austrian Alps. Don channeled his seemingly boundless energy during retirement into a new passion—wood working. He created a state-of-the-art woodshop in his backyard where he could cure and plane native and exotic woods into usable feed stock for his many planned projects, ranging from museum-quality rocking chairs to shaker style furniture using only tongue/groove and dowels for connectors – not a single nail was ever used in any of his furniture designs. Don was a member of the Wood Workers Association and created beautiful furniture for the Cedar Creek Gallery, family, and friends. One of his proudest accomplishments in the later years was a fully functioning "DaVinci" clock with all parts and gear works completely crafted from wood that was amazingly accurate.

Don was preceded in death by his parents, Sydney and Marjorie Gordon Paterson, his sister Doreen Mabel Gordon Paterson and his beloved Black Labs, Molly and Maggie. Don is survived by his wife of 54 years, Linda Irene Paterson, and their children, Anne Paterson, Lynn (Mark) Vanginhoven, Robert Paterson, Mark (Rachel) Paterson, Kelly (Jim) McHugh, and Kerri, (James) Whitfield as well as nine grandchildren (Ryon, Heather, Jesse, Jake, Mekenzie, Megan, Thomas, Madeline & Drake).

Don will be deeply missed by his family, friends, and the many people whose lives he enriched. His legacy will live on through the countless contributions he made to the world of technology, engineering, and woodworking.
For additional information or for service details, please reach out to the family directly.
You can share this obituary using the following address, or click the button below to share on Facebook.