Obituary
Thomas Markulin
Cary, North Carolina
Age 94.
Died 05/12/2023.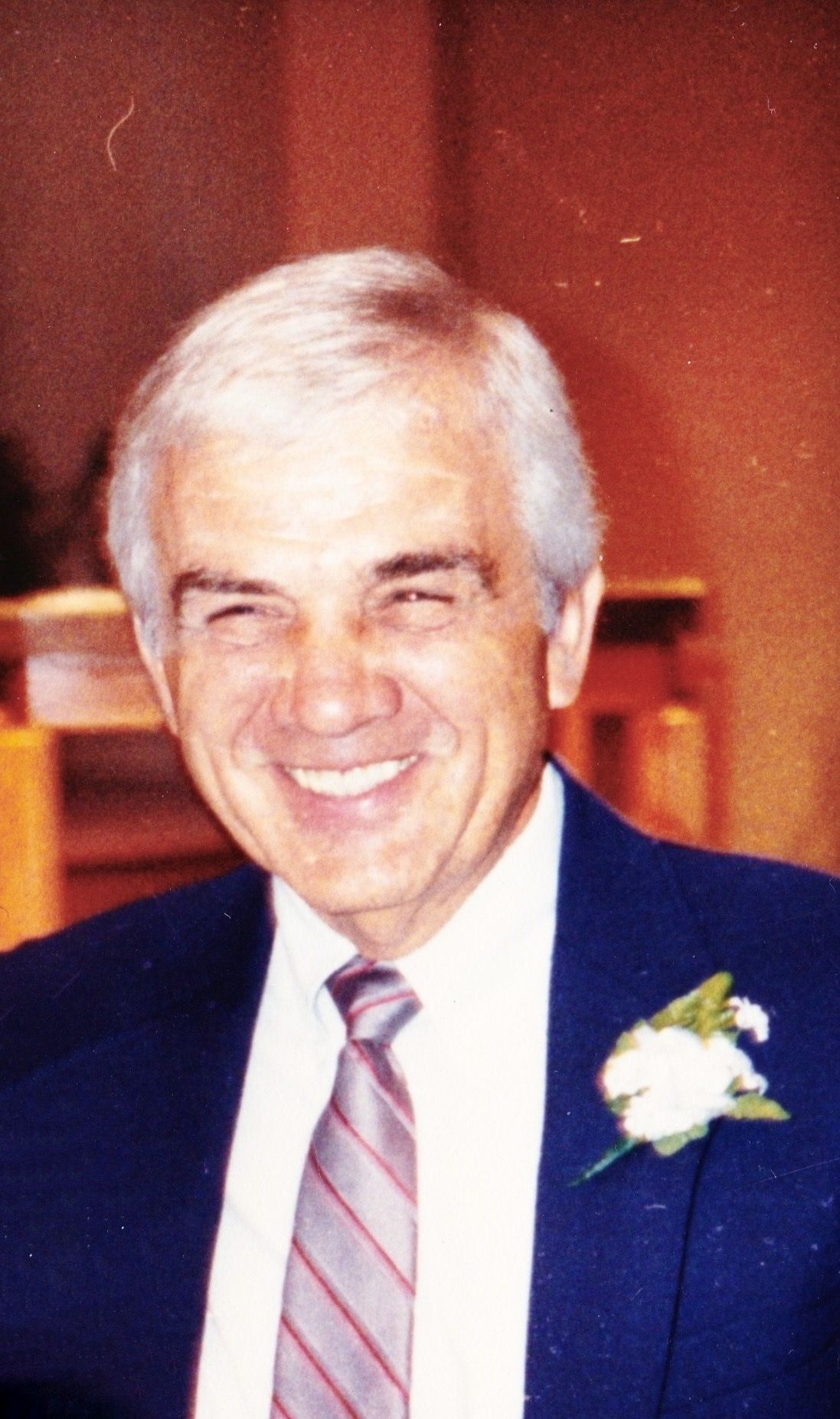 Thomas Markulin died peacefully on May 12, 2023, surrounded by his loving family. He was 94 years old.
Tom was born at home in Forbes Road, PA, in 1928, second to last in the birth order of nine children. For many years he kept it hidden from his children that his nickname was Punkins. He graduated from Greensburg High School and that same year he was drafted into the Navy and served until the end of WWII. With the help of the GI Bill, he started College at the University of Michigan but later transferred to Penn State University to be near family. He graduated with a degree in Electrical Engineering. He moved to upstate NY and began working for IBM as a computer programmer, one of the first to work in programming at IBM. Around that time, he met and married the love of his life, Ellen, whom he regularly called "Dear." They bought a home in Owego, NY, which was the home of John D. Rockefeller's Grandfather. Eventually, they moved to other homes as the family grew. After many years, he transferred to Raleigh, NC, where he retired from IBM in 1990. Shortly after this, he began working at Bentwinds Golf and Country Club. After working there for 20 years, he really retired from the workforce.
Dad was a member of the Catholic Church, and we saw how he lived out his faith in the way he lived his life and loved his family. He was a lifelong learner, taking classes in upholstery, woodworking, stained glass, and later golf club making and repair. All these produced works of art that we still enjoy today. Dad loved to get good bargains and not pay full price for anything. No matter where he went, he was always well-dressed, neat, and clean-shaven. The things Dad loved most were his wife, family, and friends. He took many pictures over the years to prove that, as well as many reels of slides.
His favorite things to do were golfing, both playing golf and watching golf; not only was he a good player but also an excellent teacher too, (He could spot the good players from the choppers), cheering for the Penn State Nittany Lions, especially football, and Pittsburgh Steelers, Pirates, and Penguins too; watching old black and white movies; listening to classical music, reading Western or Mystery novels. He loved good jokes and funny stories to both hear and share. You always knew where you stood with Dad. He shot it straight when telling you how he felt about something.
We will remember Dad for his fun-loving, quick-witted responses and gentle spirit. What we will miss the most is his larger-than-life smile.
He is survived by his loving wife of 63 years, Ellen, and His children: Thomas (Tricia), Barbara Dunay (Jim), Kathy Levi, & Carol Harris (Greg). And nine grandchildren: Owen, Selah & Jared Markulin, Jonathan Dunay, Summer & Matthew Levi, Jordan, Jeremy & Brooke Harris. He also leaves behind many nieces and nephews.
He was predeceased in death by his parents, John and Barbara Markulin, and his eight brothers and sisters: John (Sparky), Nicholas( Mac), Frances (Francy), Joseph(Kelly), Kay(Kayda) Vidunas, Mary (Doll)Falcon, Helen (Yea) Markulin, Rose Malec.
Any written expressions of condolences are greatly appreciated, and those who want to honor Tom's life can donate to:
https://www.transitionslifecare.org/donate/ or your local Hospice.
We will have a private family celebration of Tom's life on August 5, 2023.
For additional information or for service details, please reach out to the family directly.
You can share this obituary using the following address, or click the button below to share on Facebook.