Obituary
Carole Enceneat
St George, South Carolina
Age 79.
Died 07/14/2023.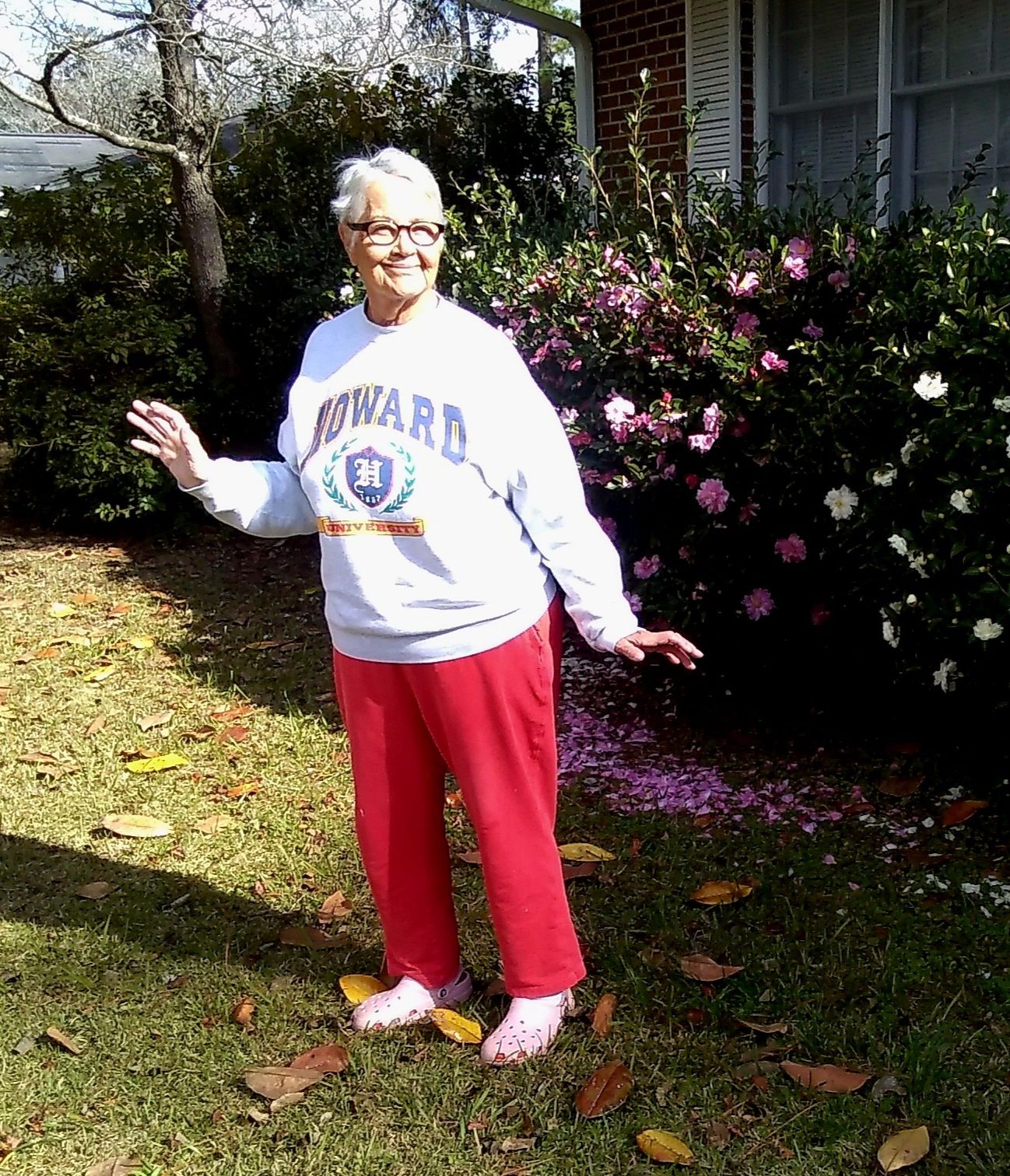 Carole Enceneat, of St. George, SC passed away peacefully in the hospital surrounded by her eldest daughter and grandson. She was born, Carole Lucas, in Charleston, SC, on March 18th, 1944, to Josephine Nelson and William Lucas II. She was the third of four children: her siblings Josephine Hare, William Lucas III, and Warren Lucas. Carole is survived by her two daughters, Kelly Lucas and Tippi Younger, grandson Justin Howard, daughter-in-law Juanita Johnson, and her beloved kitten.

At an early age, her family moved to New York, NY looking to find new opportunities and experiences. She and her family lived near Brooklyn's Navy Yard. There she gained many lifetime friends and enjoyed dancing and shopping. While living in Brooklyn, Carole met Steven Howard. They enjoyed movies and walking the Brooklyn Bridge together. Eventually, her first child Kelly Lucas was born. The new atmosphere and environment was a fresh start, but unfortunately also brought new challenges as Steven Howard would pass away just two years after their child's birth.

For school, Carole attended Bronx Community College for Liberal Arts and Sciences where her favorite subjects were history and geography. While attending College, Carole loved to learn about the interactions of people and how environments played a hand in these interactions.

Carole began her career working for the local Post Office. It was there that she would meet a co-worker and future husband, Peter Younger. Soon after her marriage to Peter, her second daughter Tippi Younger was born. Eventually, Carole and Peter's marriage had its many ups and downs and ultimately ended in the couple's divorce.

After the Post Office, Carole would go on to work for the Metropolitan Transit Authority for another 29 years. In her early years at the transit authority, she worked in New York City's Greenwich Village and loved walking around the area during her lunch hours. After retiring, Carole worked part time for Lord & Taylor, happily building the wardrobe of her dreams with a keen eye and well cultured fashion sense.

While working for the Transit Authority, Carole met Anthony Enceneat and after a decade-long relationship they were married on a summer day in August; celebrated by an extravagant party in Manhattan. They lived together in the Bronx for almost 20 years with their beloved dogs, cats, rabbits, fish, and turtles. Besides pets, the Enceneats' loved camping, fishing, and traveling abroad: especially to Jamaica, WI to see their relatives. After a long and loving marriage, Anthony passed away leaving a new beginning once again for Carole to move into a new stage of her life.

After retiring in 1999, Carole soon moved to Charleston, SC seeking a change and wanting to be closer to her roots. There she enjoyed and expanded her family and friends with cousins and aunts. She participated in Charleston's Democratic Party with her aunt, Bee Harleston and assisted in Governor Riley's campaign for re-election. She also participated in the Census with her dear friend Delores Williams, and attended St. Joseph's Church with her cousin Caroline Thames. When she wasn't listening to audio books, and finding new hobbies to explore, she often enjoyed Mahjong with her cousin Lisi Sanyal and friends.

During her retirement she loved going on road trips. She often crossed several states, singing to her CDs and visiting friends and family. Her sister Josephine and her daughter Kelly were often her traveling companions.

For a short while in 2001, Carole moved back to New York to live with her daughter Kelly, where her grandson Justin Howard was born. After a year, she returned to Charleston and resumed her life with her cousins and friends. During this time she continued to play board games with her friends and family, and frequented the Public Library.

An avid fan of home improvement with a passion for sophisticated aesthetic, she eventually moved to St George, SC where she spent her time always working on new projects to renovate her newly found home. During summers she continued to take road trips and found a partner in crime in her young grandson who was now her primary travelling partner and renovation assistant. She resided here in St. George until it became hard for her to continue working on her home.

Towards the end of her life she spent much time between Raleigh NC, and St. George, always accompanied by her first daughter, grandson, and kitten with whom she loved and cherished many adventures. Her past times consisted of reading and watching her favorite mystery series, shopping, and spending her time outdoors.

A celebration of Carole's life will be held in her hometown of Charleston, SC. Please speak to the family directly regarding the ceremony.
For additional information or for service details, please reach out to the family directly.
You can share this obituary using the following address, or click the button below to share on Facebook.