Obituary
Helen Yvanovich Borden
Raleigh, North Carolina
Age 98.
Died 09/10/2023.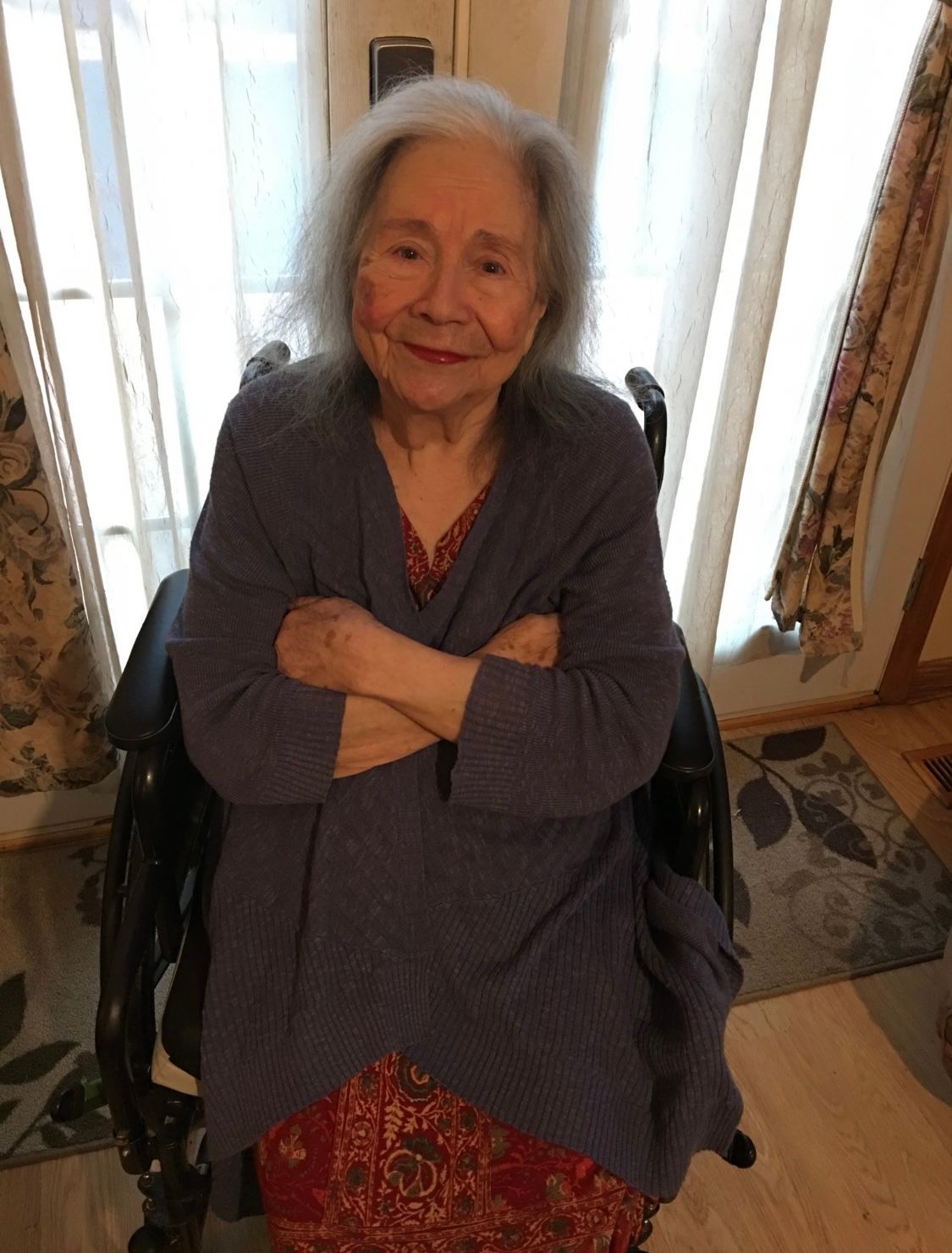 On September 10, 2023, Helen Yvanovich Borden passed away peacefully at the age of 98 after a brief illness, at the home of her daughter Virginia Shene in Raleigh, North Carolina.

Helen was born on February 17, 1925 in Hong Kong to the late Vincente and Pureza Yvanovich.  She and her three sisters and two brothers were raised in Hong Kong and Macau.  After Hong Kong surrendered to the Japanese army during WW II, the entire family escaped to Macau for the remainder of the war.  After the war, Helen embarked on a successful career that ultimately led to her becoming an executive secretary at Pan American World Airways.  While working at Pan Am, Helen went on a trip around the world by herself.  While this might seem commonplace now, it was an adventurous undertaking for a single woman in the 1950s.

Helen met the love of her life, Windsor "Duke" Borden, at a cocktail party when Duke was stationed in Hong Kong while serving in the US Foreign Service.  They were married in Oswego, NY and moved to Fair Haven, NY in 1958.

Helen left her secretarial career to raise her three children.  It was usual at that time for women to stay home with the children while their husbands worked. But even by the standards of the era, Helen was an exceptional wife and mother. She cared deeply for her family and neighbors. She did this not out of obligation, but because of her true nature. She was always the first to offer help. She always ensured that every child who crossed her threshold was safe, healthy, and happy.  Helen's faith was important to her.  Helen was a member of St. Thomas Church, Red Creek, NY.  She was a devout Catholic who served the church as a religious educator and as a Eucharistic Minister.

Helping to raise funds for charity was important to Helen.  Prior to the advent of the internet and social media, Helen and others would walk door to door asking for donations to the March of Dimes and other charities, as well as making baked goods and then selling them.

Helen had mad skills.  She was a superb seamstress and was accomplished at both knitting and crocheting.  Her daughters benefited from their mother's skills as they had dresses tailor made for them, as well as intricately beautiful Icelandic and Irish Fisherman sweaters.  Helen also learned how to wallpaper, to refinish furniture, and to repair vacuum cleaners and computers.  There was literally nothing Helen couldn't accomplish once she made up her mind to do it.

Helen was predeceased by her loving husband Duke Borden.  She is survived by her sister Cecilia Burroughs, her daughter Teresa Howell, son John (Kim) Borden, daughter Virginia (Paul) Shene, a grandson Aidan Shene, and many nieces and nephews.

She will be deeply missed by all. A private family celebration of her life will be held.
If desired, contributions may be made to the Fair Haven Fire Department, 14447 Fair Haven Rd, Sterling, NY 13156.
For additional information or for service details, please reach out to the family directly.
You can share this obituary using the following address, or click the button below to share on Facebook.