Obituary
Pamela Jean Blomquist
Zebulon , North Carolina
Age 77.
Died 09/16/2021.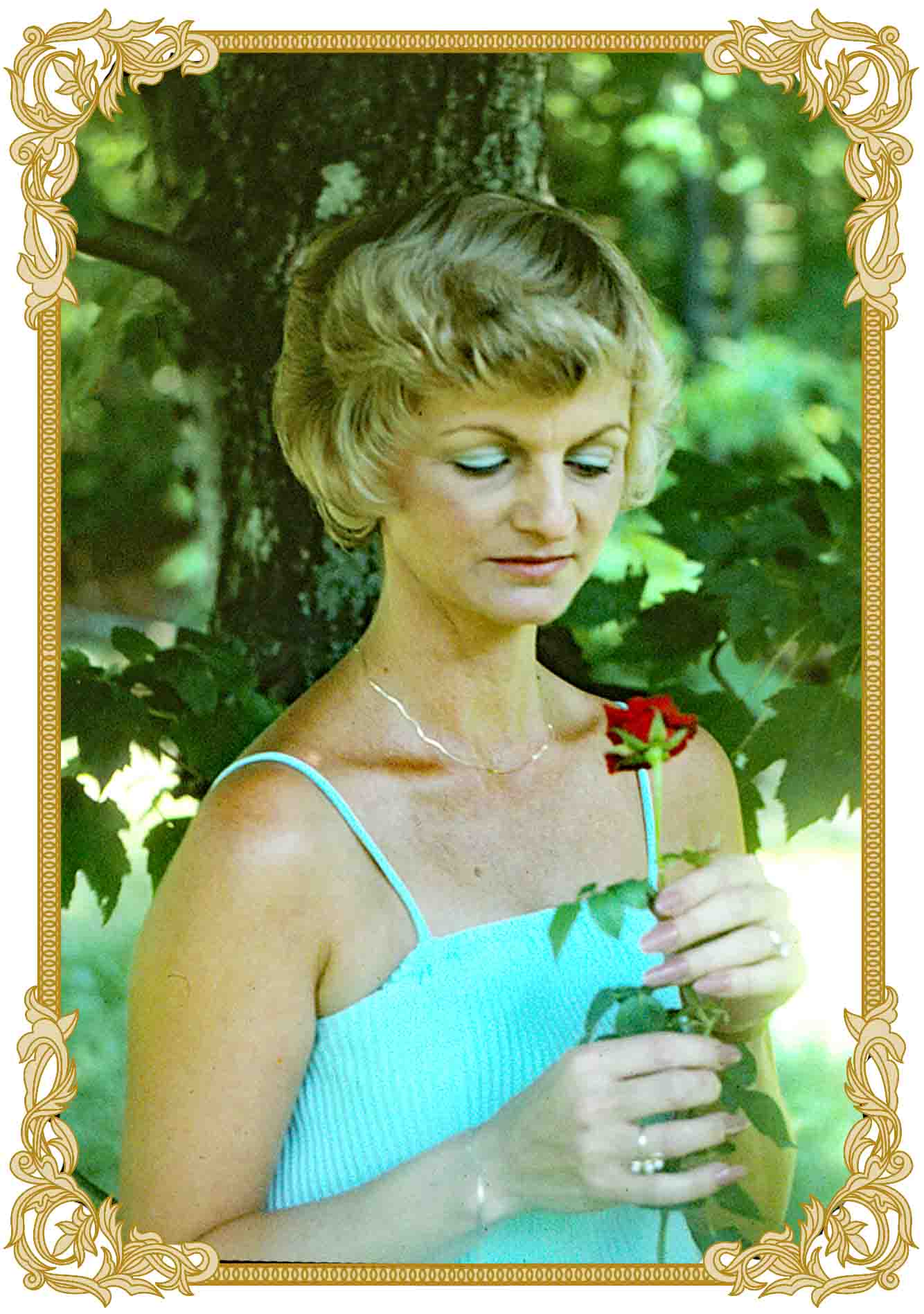 Pamela (Pam) Jean Sealy Blomquist
July 19, 1944 - September 16, 2021

Pamela Jean Blomquist of Zebulon, North Carolina passed away peacefully in hospice care on Thursday, September the 16th at the age of 77. Pam departed this world exactly at high noon, with her husband and her daughter at her side. In this time of Covid they were so blessed to be by Pam's side through this part of her journey. She left hospice draped with the American flag, commemorating her time served in the United States Navy.

She began her path as a hair stylist in childhood with unconventional bang stylings for herself and her little sister, indelibly captured in photography, eventually leading her to beautician school after high school. Over the years she expertly cut her family's hair, as well as that of her friends, and often turned her expert hand to her own carefully styled hair. Eventually her then-teenage son insisted his then-teenage sister take over his styling when fashion and vanity outgrew Mom's skills. Her daughter continues the tradition with her own family.

Pam next found herself drawn to service in the Navy, where she met Jack. "I didn't like him at first," she often quipped, "but he grew on me, and then I fell madly in love with him."
Georgia Girl meets New York Boy, and like two intertwined trees, they grew together for 58 years.

Pam and Jack married young and lived their lives together in 5 different states. They proudly raised their son, Jack, and their daughter, Wendy, eventually calling North Carolina home.

She was an excellent list maker and note taker, teaching her daughter that even vacuuming could be written down and crossed off. She always wrote in a lovely southern cursive hand, which was not inherited by her children or her grandchildren. That magnificent "P" that looks like a Lima bean will always be the defining way of how one spells Pamela.

She enjoyed playing card games with friends and family, and unfortunately takes with her the mysterious rules of the game Double Solitaire, which she sometimes played with her daughter after school, if she wasn't beating her pants off at Gin Rummy.

Pam often fondly remembered summers spent with her beloved Aunt Myrt, and many a time spoke of their close bond. Their relationship gave Pam a solid loving foundation which graced her with the inner core that was needed to navigate a sometimes tumultuous upbringing, and also gave her the drive, confidence, and skillset to follow in her footsteps as a restaurateur.

Pam was an excellent Southern cook, often fondly remembering learning to cook from the time she could reach the stovetop while standing on a chair. She also learned to adapt when she married that boy from Long Island all those years ago, serving their family a wonderful mix of both Northern and Southern dishes. She made the best fried chicken ever, serving up her own recipe at her namesake restaurants, PJ's Barbecue and Ribs, in Raleigh, which she owned for several years with her husband.

She dearly loved to sew, and also to both knit and crochet. As an expert seamstress she made many lovely and intricate clothes for her family and herself over the years, as well as beautiful items for their home and their camper. She passed that love of sewing, and of other needlework, on to her daughter. Pam truly had a natural eye for color and design. A bouquet of flowers never entered the home that wasn't transformed into an elegant display. She delighted in wrapping gift packages that were almost too beautiful to open, and decorating for Christmas. She enjoyed painting with both oils and acrylics on canvas, working with oil pastels, as well as decorative painting and many other crafts. She enjoyed sunbathing, trailer camping, and one of her greatest joys was relaxing around a campfire.

Pam gave Better Homes and Gardens stiff competition in the immaculate home department. We're pretty sure that if Heaven has a lobby, she made sure it was well-dusted and all the corners were vacuumed before she could allow herself to relax among the clouds.

Pam was predeceased by her son, Jack. She is survived by her loving husband Jack, her daughter Wendy and her husband Ken, three grandsons, her sister Pat and her husband Tommy, her sister-in-law Marge and her husband Joe, her brother-in-law Brian and his wife Nancy.

In lieu of flowers, the family asks that donations be made to a charity which you feel is making this world a better place.
For additional information or for service details, please reach out to the family directly.
You can share this obituary using the following address, or click the button below to share on Facebook.