Obituary
Pauline Verdino Venezia
Durham, North Carolina
Age 93.
Died 09/06/2023.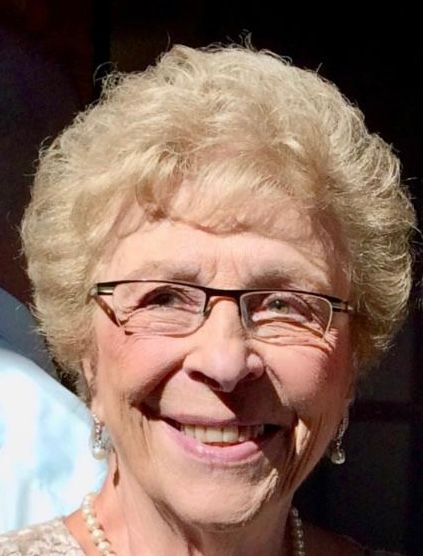 The second child of immigrant parents, Vincenzo Verdino and Serafina Graffeo, Pauline was born on November 5, 1929. Pauline was raised in Brooklyn, NY and has always been described by her nieces and nephews as a "woman ahead of her time".

Unconditional love was her hallmark. She had a wonderful marriage to her husband Nick, but unlike most women of her generation, also
maintained her independence. You see, she came from good stock. Her father immigrated to the US through Ellis Island at age 19, as did her
mother. Although they had little formal education and spoke "broken English", they believed in the American Dream. Pauline was taught two
main ideals; firstly, that family was the most important thing in life and secondly, the American Dream was available through hard work and a
good education.

While her father worked two jobs and her mother tended younger siblings, after completing middle school she was put in charge of the family's
grocery store. Her formal education ended at grade 8, although many years later she went on to finish school and earn her GED. During summers, she helped run her family's hotel in the Catskills.

In her early 20's, she married Nicholas Venezia, a stock car mechanic, who was a great match, as he understood how she could always stand on
her own two feet.

She was a loving mom and a terrific role model, as she always learned new skills and had her own career. Pauline was confident and unafraid
to do things that women of her generation did not typically do. For example, a permanent move to the Catskills from New York City brought another life change. After serving as an Election's Official in Ellenville, New York (village of 4000 people) she was encouraged by the brother of a local congressman to throw her hat into the political arena, on the local and county levels.

She served as a town councilwoman and was the first female mayor of Ellenville, New York (And as mayor she also served as police chief and
had the badge to prove it.) Her political life provided her the opportunity to meet some of her political idols: Geraldine Ferraro, Mario Cuomo, and Congresswoman Elizabeth Holtzman, who had served as a Watergate prosecutor.

After her husband Nick's death at age 57, her daughters decided they needed to take her on a trip. Because in the 50s in the early 60s she
loved going to Manhattan to view the filming of game shows, they decided a trip to California and a visit to watch the taping of the Price Is
Right, would be enjoyable for her. During the screening process for audience members, the Chief of Police badge was spotted by the producers, and she was called up to be a contestant. She instantly won thousands of dollars' worth of merchandise. Many pieces she quickly gave away.

In late 1999 after retiring from both politics and her family business, she moved to Raleigh to join her sister Sarah Thanhauser and family, and
her daughter Fran. She kept busy by working, in various positions, at the Angus Barn until she was 90.

Pauline cherished her relationship with her children, nieces, nephews and brothers and sisters, and she loved each one unconditionally.

Pauline is survived by her brothers John Verdino of Durham (Louise) and Joseph Verdino of Raleigh (Giovanna) her daughter's Frances Venezia of Raleigh and Theresa Venezia of Durham, her grandson Wiles Stapp of Carson City Nevada, several nieces and nephews and great
nieces and nephews in Raleigh and New York

Family would like to thank Dr. Jeffrey Huang of Blue Ridge family practice and Dr. Cristian Gring UNC Cardiology for that compassionate care over the years, and Latisha Credle her aid and side kick.
For additional information or for service details, please reach out to the family directly.
You can share this obituary using the following address, or click the button below to share on Facebook.