Obituary
John "Jack" Albert Michaels
Raleigh, North Carolina
Age 71.
Died 09/13/2023.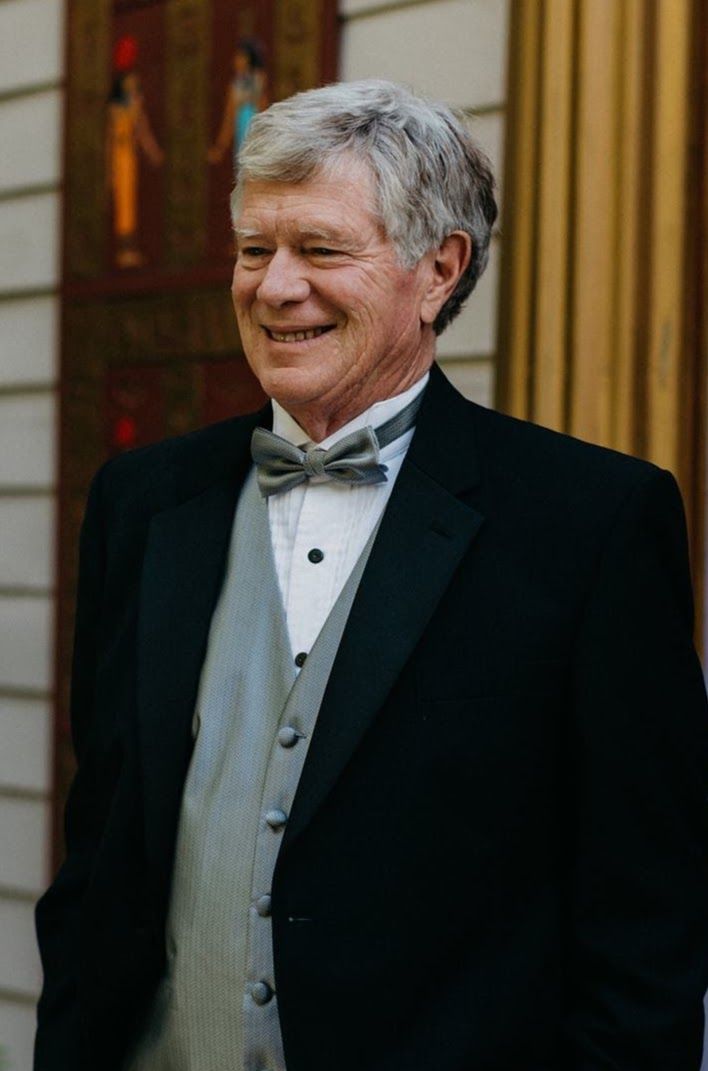 John (Jack) Albert Michaels was born in Bellefont, PA in 1951 to Al and Mary Lib Michaels. Jack was born 10 minutes before his twin sister, Beth. After moving to Raleigh in 1954, he experienced an idyllic childhood playing in the woods and creek in Country Club Hills and walking a tree lined path to Lassiter Mill and the country store. Jack was especially proud of becoming an excellent water skier thanks to his neighbor, Mr. Hallwood, teaching him on trips to Kerr Lake. Playing ball after school with the neighborhood boys, John Bunn, Harry Walker, George Bason, Lee Salisbury, Hank Cunningham, and Fred Thornhill, was always a treat. He loved the annual Michaels family beach trips, to Wrightsville and Pine Knoll Shores, where he fondly remembered playing with his niece, Anne, and nephews, John, David, and Jeff.

Jack attended Our Lady of Lourdes through 7th grade and became the first of his group to lead the way into the public schools, graduating from Broughton High School in 1969. For the next two summers, Jack was employed as a food service counselor, or "kitchen boy," at Camp Seafarer with some of his best friends. It was there that he learned to sail and acquired the gumption to date pretty girls.

Jack attended NC State University where he was a member of Pi Kappa Alpha fraternity. He was proud of graduating in economics with honors in 1973, a major that he felt served him well in his professional life. Jack earned his law degree from the University of South Carolina in 1977. It was there he formed his rich, lifelong friendships with fellow law students – a group that became known as the Zonkers. After law school, Jack became licensed to practice law in both North and South Carolina, taking both bar exams in one week! As an attorney, Jack gravitated to civil litigation because of the wide variety of work in things such as product liability, wrongful death cases, contract disputes, and complex vehicle accidents. For one client, Jack traveled to Indianapolis to learn to operate a big rig. Jack became a minor expert on the physics of vehicle accident reconstruction, giving seminars on that topic. Brain injury cases became a specialty. Jack enjoyed practicing law for 15 years at Young, Moore, and Henderson, PA. In 2000, he joined his brother Paul to found Michaels and Michaels, PA.

In 1972, Jack married Rebecca (Becky) Hooper. They grew up together during the next ten years, pulling for the Pack, tailgating, partying with the Zonkers, and generally having the most fun they could find. They bought their first home in Anderson, SC, where Jack discovered his love of gardening. They welcomed their son, Zachary, followed by daughters, Sarah and Virginia. Their family years were filled with music; dancing in the kitchen; tent camping; stargazing at Bald Head Island; fires in the fireplace and football on tv; and toasts as the entire family gathered at Christmas.

With his passion for adventure, bountiful energy, and love of challenge, Jack had countless hobbies and interests. He loved playing golf no matter how mediocre his game might be – enjoying the companionship of his golf buddies and hours spent outdoors on beautiful courses. He canoed the Nantahala with Becky and the Black Swamp with David Kay. He hiked the Tetons, North Carolina mountain trails, and Umstead Park. He took his wife and children on "marathon vacations," camping throughout the United States, along the way visiting 13 different baseball stadiums across the country. Jack skied almost all of the Western US destinations on winter trips with friends and his son, Zak. He took Becky on fabulous road trips, with Jack driving and Becky navigating as they toured the southern coast of England, the Cotswalds and Wales, Normandy, the Loire valley, and Provence. The duo cruised from Prague and Budapest to Amsterdam, marveling at castles and villages along the Danube and Rhine.

Jack's life was truly a life well lived. He touched many lives with his warmth and leaves everyone richer for having known him. Jack exemplified honor, integrity, loyalty, intellectual curiosity, appreciation for every experience that came his way, and most of all, love.

He is survived by his wife of 51 years, Becky; son and daughter-in-law, Zachary Michaels and Colette Blair of Lafayette, CA; daughter and son-in-law, Sarah and Nick Kindig, and granddaughters Adelaide and Lydia of Richmond, VA; and daughter and son-in-law, Virginia and Kevin Ganssle, and grandchildren Molly and Liam of Fairfax Station, VA. He leaves five brothers and sisters, eleven nieces and nephews, and their families.

Dress joyfully for a service in celebration of Jack's life at Fairmont United Methodist Church, 2501 Clark Avenue, on September 23 at 3 pm. A reception will follow in the church fellowship hall. A livestream will be available on the church Facebook page.
For additional information or for service details, please reach out to the family directly.
You can share this obituary using the following address, or click the button below to share on Facebook.