Obituary
Lander E. Grant
Raleigh, North Carolina
Age 76.
Died 09/15/2023.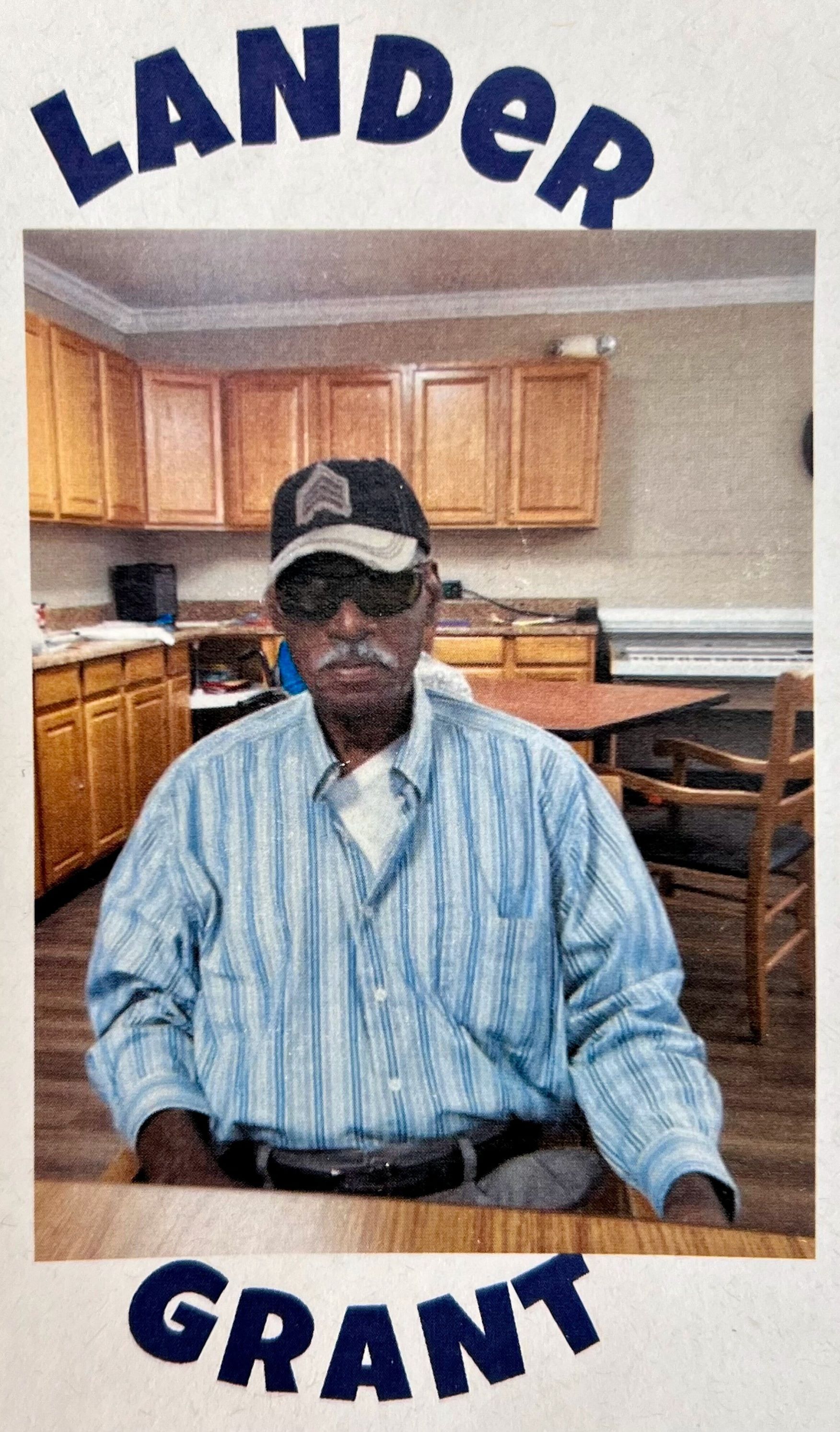 Lander Earl Grant, a steadfast pillar of strength and unwavering dedication to his family, passed away peacefully on September 15, 2023. Born on March 3, 1947, in Wilson, NC, he would later make his mark in Norfolk, VA, a place he proudly called home.

A mason by trade, Lander's contributions to the nation were not only metaphorical but were also etched in stone and mortar. With hands that crafted and shaped, he played a part in molding the very foundation of our country. His buildings and projects will stand as a testament to his skills, dedication, and passion for years to come.

However, for Lander, his true legacy was not in the buildings he constructed but in the lives, he touched and the family he cherished. To know Lander was to know of his love for his family. The twinkle in his eyes when he spoke of his children, Leander and Jeanita, spoke volumes about his deep-rooted pride and affection for them. For him, family was not just an anchor but the very sails that drove him forward.

Lander was a devout and faithful member of the Pentecostal Followers of Christ in Suffolk, VA. Under the inspirational leadership of Bishop R.L. Bynum, he deepened his faith and commitment to service. Those who attended church with him will fondly remember his unwavering faith and the joy with which he worshipped.

While Lander's journey on this earth has come to a close, his legacy will endure through the love and memories shared by all who knew him. His son Leander, his daughter Jeanita, and countless friends and family members will continue to honor his memory by living their lives with the same tenacity, love, and faith that Lander displayed every day.

A force of nature in his own right, Lander's departure leaves a void in our hearts. However, the stories of his love, grit, and commitment to family will continue to inspire generations to come.

As we bid farewell, we find solace in the belief that Lander's spirit continues to watch over us, guiding and protecting, just as he did in life.

Rest in peace, Dad Lander Earl Grant. Your legacy is eternal; we Love You.
For additional information or for service details, please reach out to the family directly.
You can share this obituary using the following address, or click the button below to share on Facebook.