Obituary
Maureen R. Master
Raleigh, North Carolina
Age 87.
Died 03/10/2023.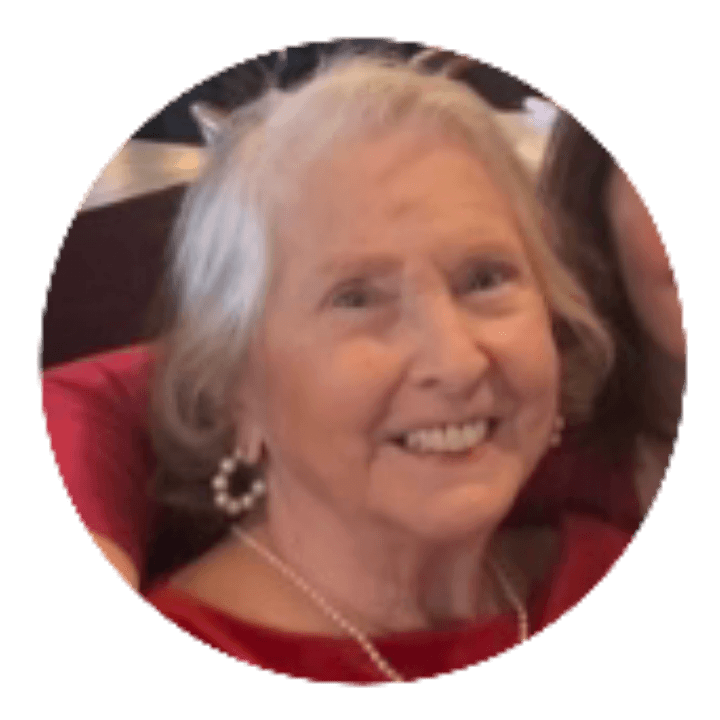 Maureen Reilly Master
04/18/1935 – 03/10/2023


Mrs. Maureen Reilly Master left this world on Friday, March 10, 2023 surrounded by loved ones. She was 87 years old. One of the most cheerful, exuberant and supportive people you could ever wish to know, she was generous and kind to all, and unfailingly devoted to those she loved.

In 1958, Maureen married the love of her life, Edward J. Master at the age of 23. He described her well in a love letter he sent to her in 1956, before they married, where he wrote: "When I think of your tenderness, understanding, strength and beauty, I only become more obsessed with you. To see you is a real feast to my spirit and to hold or be near you has a certain blissfulness about it." Along with references to songs and movies of the time, missed snowball fights due to the lack of snowfall that winter, and their mutual love of springtime, Eddie (as she then called him) also referred to the "tribe" of children they would raise once they were married.

True to their goals, they did raise a tribe of seven children – and somehow remained just as much in love until the end of their lives as they were in the early days of their courtship. When she lost him in 2014, she knew she would never be as happy again as she had been when he was alive. She was not one to complain and she found joy wherever she could in the final years of her life, spending time with her children, grandchildren and friends, and staying in touch with her siblings, but after her "Eddie" was gone, she had no fear of death and was ready to leave whenever called. As she put it, "I've had a good life. I did all the things I wanted to do."

She committed her life to being a good and loving wife and mother and a dedicated Registered Nurse. Her priority was always her family, but she took pride in her career, as well, knowing she was putting her education to work helping others. Even when she retired from nursing, she continued to volunteer in the community as a volunteer nurse at the Interfaith Health Clinic for low-income patients without health insurance and at the Catholic Charities Food Pantry, both in Raleigh. In the late 1960s and early 1970s she served on the Panel of American Women, a group founded to promote awareness of prejudice, discrimination and racism and to foster better race relations. She always wanted to make the world a better place by giving back. When she could no longer leave the house to do volunteer work, she spent much of her time crocheting beautiful baby clothes for donation to new mothers at a local women's shelter.

She will be greatly missed by many, but her loved ones take comfort in knowing that now she is free.
For additional information or for service details, please reach out to the family directly.
You can share this obituary using the following address, or click the button below to share on Facebook.