Obituary
Dr. Peter N. Barboriak, MD, PhD
Cary, North Carolina
Age 65.
Died 03/29/2023.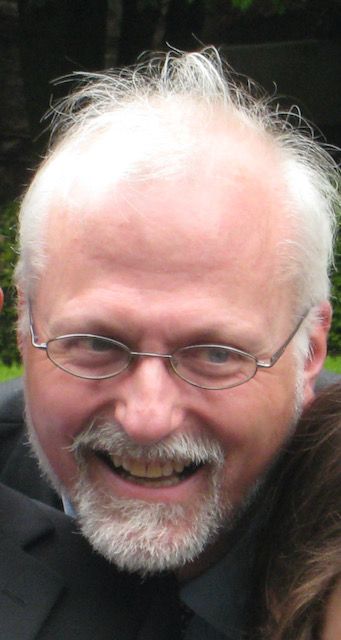 Dr. Peter N. Barboriak, 65, of Cary, NC, passed away on March 29, 2023 after a long and valiant battle with cancer.

Peter was born on January 27, 1958 to Joseph and Gertrude Barboriak in New Haven, CT. Raised in Milwaukee, WI, he grew up a loyal Green Bay Packers fan, eventually buying a share in the team. Peter graduated from Holy Cross grade school in 1972 and Marquette University High School in 1976. He went on to study history at Marquette University and earned his MD - PhD (History of Medicine) at Duke University in 1986.

Peter had a distinguished career in forensic psychiatry and was board-certified in both forensics and geriatric psychiatry. He served at McLean Hospital in Massachusetts and at John Umstead Hospital in North Carolina. Peter went on to become Forensic Psychiatry Training Director for University of North Carolina Hospitals, Unit Clinical Director at Central Regional Hospital, and Director of the Forensics Division at Broughton Hospital in Morganton. Often called by the court to be an expert witness, Peter displayed unassailable authority in his field.

Peter was involved in music his whole life. He composed songs and played lead guitar and bass for his hometown garage band, the Dirty Dogs, in the late 1970s and in the Triangle-based indie band, The Montegoes, in the mid-1980s. His love of music was reflected in his turn as a disc jockey at the Duke college radio station and his prodigious collection of vintage guitars, amplifiers, and electronic effects.

Peter was a voracious reader. He loved all history books but enjoyed fiction as well. He was especially interested in  English history. Peter was also the family historian, with a keen memory of stories about growing up in 1960s Milwaukee. He cultivated in his nieces and nephews a love of guitars, synths, and Doctor Who, and he loved discussing new sci-fi shows with his family. He was a steadfast, loving uncle, and as a discerning collector of rare athletic shoes, his choice of sneaker to wear or gift was always perfect. 

Peter is survived by his brothers, Daniel (wife Christine, children Josephine and Vincent) and Eric (wife Laura, children Joseph and Emily).

A memorial service will be held at 11:00 am, June 10 at:

Greenwood Forest Baptist Church
110 SE Maynard Road
Cary, NC 27511

A reception will immediately follow at:

Page-Walker Arts and History Center
119 Ambassador Loop
Cary, NC 27513
For additional information or for service details, please reach out to the family directly.
You can share this obituary using the following address, or click the button below to share on Facebook.