Obituary
Carol Ware
Wake Forest, North Carolina
Age 76.
Died 12/02/2022.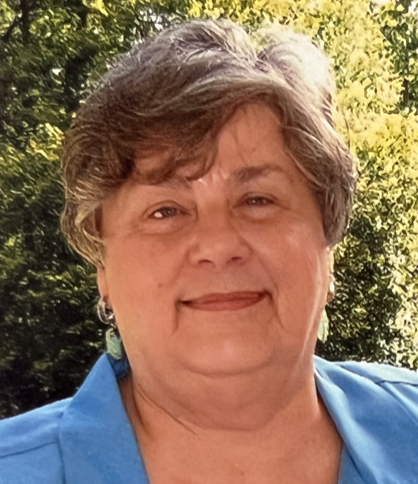 Carol Gray Margaret Adams Ware

August 31, 1946 - December 2, 2022

Carol Gray Margaret Adams Ware, 76, peacefully passed away after a fierce struggle following a heart attack. She was a devoted wife, beloved mother, and adored grandmother and she will be deeply missed by family and friends alike.



Carol was born August 31, 1946, in Rahway, New Jersey to Lt. Col. Alfred Edward Addison Adams, Jr. and Margaret Thomas Adams. She is predeceased by her parents, husband, Hadon Edward Ware, Sr., and brothers, Ed and Bob. She is survived by her 3 children: Cynthia Metcalf (Andrew) of Mt. Kisco, NY, Bonnie Farlow (Steven) of Wake Forest, NC and Hadon Edward Ware, Jr. of Virginia Beach- 6 grandchildren – Madeleine Metcalf, Olivia Bourceau Metcalf, Maximillian Metcalf, Genevieve Metcalf, Grayson Farlow and Hope Farlow - and 1 great grandchild, Alice Bourceau of Bremen, Germany.



She proudly graduated with a BA in Education from Norfolk State and worked as a teacher, entrepreneur, and a caregiver.



Carol embraced the spiritual gift of service her entire life – be it as an esteemed and honored Girl Scout, raising 3 children, becoming a teacher, joining a business that promoted the health of preschoolers, and becoming a loving caretaker in her later years until just a few weeks before her death. "Little blue eyes," as her father called her, had creativity that permeated every aspect of her life – from stories of the fairies, Teeny and Tiny, devising Christmas crafts for her grandchildren, spending hours needlepointing, knitting, and scrapbooking, inventing fanciful and captivating stories for children, telling witty (and awful) jokes, and wowing friends and family with her spectacular (but tasteful) holiday decorations that filled her home.

As a woman of faith, she was heavily involved in the Catholic church – as a member of St. Anne's in Charlotte, NC, St. Pius X in Norfolk, Va. and St. Francis of Assisi in Raleigh, NC. She actively supported the Knights of Columbus of St. Francis of Assisi and was a member of the Columbiettes. As a member of the Band of Sisters she supported faith-based community initiatives.



The family would like to extend their deepest thanks to the neighbors who doted on her and helped her unfailingly and the wonderful doctors and nurses at the CTICU at Wake-Med who helped her in her courageous last battle.



On Friday, December 16 at12:30 pm, a Rosary service will be held in the small chapel at St. Francis of Assisi in Raleigh, NC and at 1 pm, a Funeral Mass will be held in the main Church.



In lieu of flowers the family requests that memorial donations be made to the Catholic Parish Outreach food pantry. https://www.catholiccharitiesraleigh.org and the Ronald McDonald House, Durham and Wake https://www.rmhdurhamwake.org
For additional information or for service details, please reach out to the family directly.
You can share this obituary using the following address, or click the button below to share on Facebook.