Obituary
David Alan Lilyquist
Cary, North Carolina
Age 54.
Died 03/18/2022.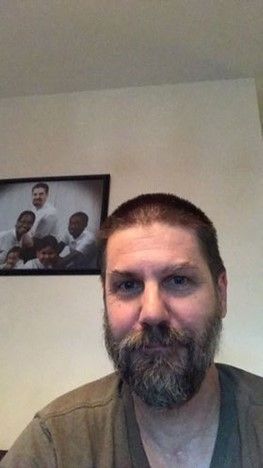 On March 18, 2022 David peacefully passed away at home after a short but hard -
fought battle against bone cancer. He was surrounded by family who vowed to
carry on his legacy.
On September 8, 1967 David was born to Darrel and Betty Lilyquist in Sioux Fall
South Dakota. He was named after his uncle who is his father's twin. He was the
middle child. At the age of one David's family relocated to Southern California
where he was raised.
David graduated from Alhambra High in 1985. He went on to attend Arizona
Automotive Institute where he received an associate degree in Computer Assist
Design. He had a career in designing boxes that was cut short due to sustaining a
traumatic brain injury after a motorcycle accident. This injury served to be life
altering. David relocated to North Carolina with his parents in 1990.
David met April in North Carolina online in 2008. They were married the same
year. David always said that it was love at first sight. April said that she knew he
was the one after their third conversation. They would have been married 14
years on March 31st.
Prior to the brain injury David loved surfing, scuba diving, and archery. After the
brain injury David love to camp and ride his adult tricycle. David loved the
outdoors.
David is survived by his wife April Burks, their son DJ, his son with Dean-Na Pratt
Christopher, his stepson James Washington, his parents Darrel and Betty, his
sister Jodi Fernandez, his brother in law Louis Fernandez, his brother Richard, and
many aunts, uncles, cousins, in-laws, nieces, nephews, and friends too numerous
to list.
For additional information or for service details, please reach out to the family directly.
You can share this obituary using the following address, or click the button below to share on Facebook.