Obituary
Henry Robert Foglia
Raleigh, North Carolina
Age 89.
Died 11/12/2022.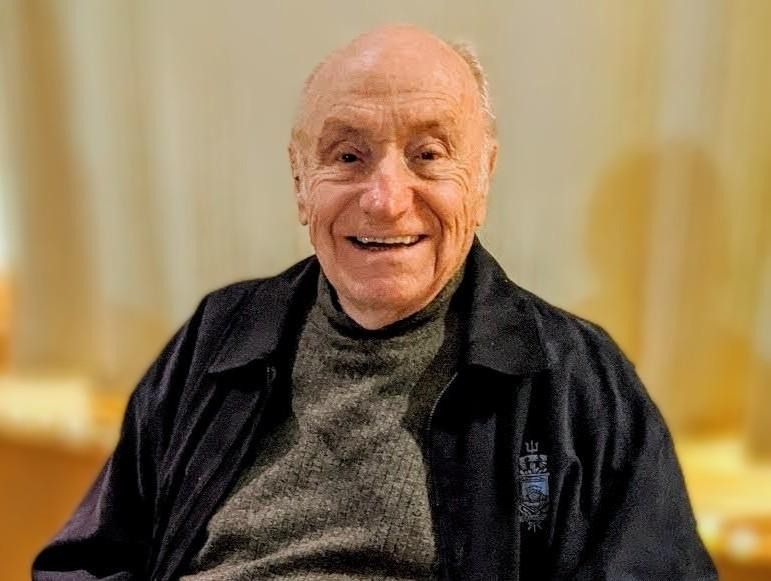 HENRY "HANK" ROBERT FOGLIA
In 1933, the average American lived 61 years and earned a minimum wage of 25¢ per hour. A car cost $445, a
gallon of gas 10¢. Over 15 million people in America - or 25% of wage-earners - were unemployed. The
Plains suffered the worst drought in American History, launching the Dust Bowl and nicknaming this decade
the Dirty Thirties. The Great Depression started in 1929 and lasted until 1939. The average American family
lived by the motto: "Use it up, wear it out, make do, or do without."
At the peak of the Depression in 1933 on February 23rd , Henry "Hank" Robert Foglia was born. And 89 years
later on November 12th , 2022, he died in the loving arms of his dedicated wife, Yvonne Foglia, and their
family. Hank and Yvonne's four children and their spouses are Donna & Rick Sink, Linda Foglia, Paul & Kelly
Foglia, Drew & Kathy Foglia. Their six grandchildren and spouses are Erik & Laura Sink, Katy & Daniel
Nolker, Jack Foglia, Joseph Foglia, Milena Foglia, and Sarah Foglia. And their four great-grandchildren are
Stetson and Savannah Sink, plus Benjamin and John David Nolker. "We are 21 people strong," Hank would
hail. "God has been good to me. I don't know why, but He gave them to me anyway. We are 21 strong."
Born to Italian immigrants, Hank, the youngest of five children, was born and raised in New York City. His
father, Martin Foglia, immigrated to America from Montecorvino Rovella, Italy, earned his citizenship by
fighting in WWI, and married Josephine Zottola Foglia who had come from Spigno Saturnia, Italy. Sadly, in
1941, Martin died, leaving his wife a widow and 5 children fatherless - Hank was 8 years old. His siblings,
and particularly his brother Rudy, took on the mantle of being a substitute father. Hank was a curious boy
who liked to build his inventions and study.
He earned a Bachelor of Science degree in Electrical Engineering from the City College of NY, a Masters of
Science degree from Syracuse University, did post graduate work at Columbia University, and earned his
Professional Engineering license. In 1956, IBM hired Hank to work in Research and Development. Over his
35 year career with IBM, Hank was awarded 16 US Patents and made technical contributions to general
publications. He particularly contributed to the development of fiber optics and video conferencing.
But Hank was not only technical, he was comical. He gifted people with good humor, a hearty laugh, and a
friendly smile. He loved his family more than anything on earth and instilled in each of them the importance
of caring for one another patiently and giving to one another generously. Hank encouraged the timid, rooted
for the underdog, and often told the weary, "Better days are ahead."
Come, celebrate the life of Hank Foglia and meet the family whom he loved so well: 1pm visitation, 2pm
service, Monday, November 28 th at Christ Baptist Church, 400 Newton Rd, Raleigh, NC 27615. Afterwards,
all are welcome to gather at "Hank's House" to enjoy good food and to share some Hank stories.
In lieu of flowers, please consider honoring Hank by making donations to Christ Baptist Church
(christbaptist.org) or SIM's Global Impact Fund (simusa.org/give) - a century-old catalyst for global missions.
For additional information or for service details, please reach out to the family directly.
You can share this obituary using the following address, or click the button below to share on Facebook.