Obituary
John Clinton McIlwee
Raleigh, North Carolina
Age 74.
Died 10/02/2022.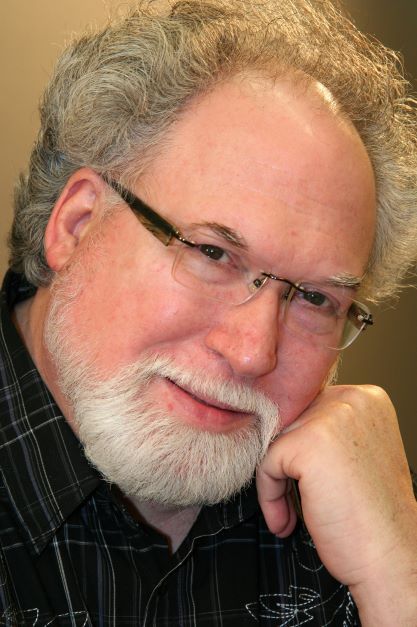 On Sunday, October 2, 2022, John Clinton McIlwee, loving and devoted husband and father, passed away after a long illness at the age of 74.
John worked extensively throughout the United States as an actor, director, costume designer, scenic designer, makeup artist and playwright. He had a Masters in Theatre and a Master of Fine Arts in Theatre Design. He was also a national award-winning fashion designer and a two-time winner of the National Arts and Letters Council Award for Children's playwriting. He was a recipient of the Raleigh Medal of Arts along with numerous other awards. John worked at University Theatre at NC State for 32 years where he served as Director of the theatre for 28 years. John was known for his desire to teach and mentor students in the arts, lecture extensively on the history of couture and costumes, along with his love of the theatre and all the stories from the hundreds of productions he was involved in.
John met the love of his life in Keyser, WV where they were baptized together and were childhood friends, until they realized they were made for each other and got married 53 years ago. He is survived by his wife Nancy, daughter Mary Jane McIlwee Donnelly, grandchildren Paige, Sid and Kane, his brother David and wife Debbie along with their sons Brian, David and Jason, brother Bob and his wife Allison and daughter Kris, brother Ronnie and his wife Judy and daughter Sandy and son Mark, April Chadderton and husband Chip and their two daughters Nicole and Kaylee, and godsons Jackson and Maxx Schladweiler.
There will be no funeral or visitation, but a Celebration of Life will be held in early 2023.
In lieu of flowers, gifts in John's memory may be made to the NC State University Foundation in support of the John C. McIlwee Theatre Endowment: a fund for greatest needs of the NC State University Theatre program. Contributions can be made online or via checks made payable to the "NCSU Foundation" with McIlwee Theatre Endowment noted on the memo line and mailed c/o:
NC State Gifts and Records Management
Campus Box 7474
Raleigh. NC 27695
Please contact Peyton Stokley, Director of Development with questions: 919- 513-4101
For additional information or for service details, please reach out to the family directly.
You can share this obituary using the following address, or click the button below to share on Facebook.