Obituary
Joseph Finley Coffey
Willow Spring, North Carolina
Age 79.
Died 03/03/2022.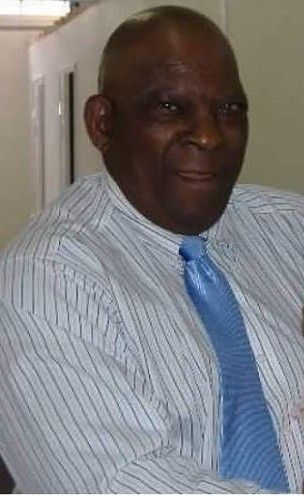 Mr. Joseph Finley Coffey, son of Finley Coffey and Virdie (Corpening) Coffey, peacefully passed away after a long battle with Cancer on March 3, 2022, at his home in Willow Spring, NC at the age of 79.
Joseph is survived by his loving and faithful wife of 35 years, Monique (Huff) Coffey, and his daughters, Tana Ferrer and husband, Wilfredo Ferrer of Garner, NC and Theresa Jones and husband, Tony Jones of Wake Forest, NC, along with stepchildren Tonda and Larry Allen. He preceded grandchildren, Kacey Thompson, Josef Ferrer, Danielle Carter, Gabrielle Coffey, Noelle Carter and Malaysia Jones. Surviving close relatives include sister, Audrey Jordan of Tamarac, FL, sister in laws, Marilyn Carter, her husband David Carter, Marcia Huff, and brother in law, Michael Huff, his Uncle Mansfield Coffey and wife, nieces, Gloria Brown and husband, and Elaine Giles. Also left behind are a host of nieces and nephew in Cleveland, OH, Akron, OH, and Hickory, NC. In addition to his parents, he was predeceased by his sister, Frances Coffey, Newton, NC and brother, Samuel Coffey, Cleveland, OH.
Joseph Coffey was educated through years of life experience. He was a hard-working and dedicated roofer for over 50 years. He never let another man down. He fulfilled every obligation he ever undertook. His word was his bond, and everyone knew it. He loved with a passion and grace that only our heavenly Father could have given to him. After giving his life to Jesus in his late 50's, Joseph dedicated his life to serving others in all the ways he knew how. He was a blueprint of what a loving husband, father, grandfather, brother, and friend should look like. He was not a perfect being, but he allowed God to shape him into something extraordinary.
For additional information or for service details, please reach out to the family directly.
You can share this obituary using the following address, or click the button below to share on Facebook.