Obituary
Peggy Anne Gillikin "PG" Beaman
Raleigh , North Carolina
Age 91.
Died 10/30/2021.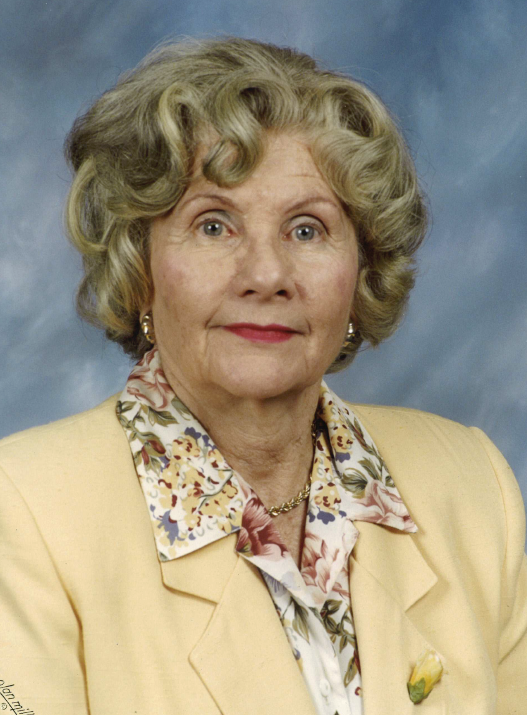 Peggy Anne Gillikin "PG" Beaman, formally of Greensboro, NC, was born in New Bern, North Carolina on August 10, 1930 to the late Ernest and Annie Mae Fulcher Gillikin. Surrounded by the love of her family, PG's last days, like her life, were filled with family, laughter, and music.

Raised in historic New Bern, NC PG was a "straight A" student and was the head majorette for her high school. She studied piano with a graduate of the Boston Conservatory of Music and won a scholarship to Women's College in Greensboro (UNC-G) where she sang Acapella Choir and focused on her gifts of voice and piano. As a guest soloist at church one Sunday she met her future husband, Oliver J. Beaman. Together, they had 3 children and created a family rich in love in Greensboro, NC.

A woman of deep faith, PG devoted her life to, and found great joy in, rearing a family and mentoring them in their faith journeys. What mattered most to her was that her children learn the things that would sustain them through this life to the next: faith, hope, love, respect, integrity, and forgiveness.

Music was the essence of her being. PG was a concert pianist and won awards for her music compositions. In their early years her children were serenaded to the sounds of her baby grand piano coming from the living room. She made sure that all her children were educated in music as well as the liberal arts. She took them to performances, attended their concerts, and supported their musical interests. PG was as talented at dancing as she was in music. So it's no surprise that she was awarded Best Dancer while on the Cruise Ship M.S. Bergensfiord, which was used in the movie "Around the World in 80 days". She was equally passionate about tennis. Her tennis foursome of Greensboro ladies was her weekly joy, and she played the game with gusto into her 80's. She was an active member of First Presbyterian Church and was honored to have been recognized for her 38 years of volunteer service with the Cone Hospital Auxiliary.

Like any grandmother, PG was most proud of her 3 grandchildren whom she loved to beat at Scrabble. When she ran out of room taping their pictures on her refrigerator she expanded her display to the kitchen wall. And oh how her family reveled in her kitchen. Jokes were a staple and everyone was "fair game". There she taught her grandchildren, like her children, that you didn't have to eat everything on you plate, but you had to try it.

God's greatest gift through PG had to have been His love of life. Her absolute joy in living and crediting everything to Him gave no doubt whose we are and why we are here. May we remember the best in her as she inspired the best in us.

PG is survived by her children: Oliver James Beaman, Jr. (Melissa), Raleigh; Ernest Frederick Beaman (Kary), Charlotte; Margaret Anderson Beaman, Raleigh. She was affectionately known as "PG" by her 3 grandchildren: Samuel Bret Beaman, Raleigh; Russell Hand Beaman, Los Angeles, CA; Christopher Frederick Beaman, Charlotte. She was predeceased by her sisters Helen Adair Gillikin, Sybil Justine Gillikin Koenig Sullivan, Mary Elizabeth Gillikin White, and Ernestine Gillikin Edwards.

The family is profoundly grateful to the compassionate staff at Abbotswood at Stonehenge; her caregivers and companions: Patricia Flores and the fine people of Aware Senior Care, and Transitions Life Care.

A Worship service and Celebration of PG's life will be held at 11:00am on Friday, November 19, 2021 at the Chapel of White Memorial Presbyterian Church, 2000 McDonald Ln, Raleigh, NC. A reception will follow. In lieu of flowers, memorials can be made to UNC-G Music Department in Greensboro, NC.

Interment will be held at a private service.
For additional information or for service details, please reach out to the family directly.
You can share this obituary using the following address, or click the button below to share on Facebook.