Obituary
Peter Sanader
Raleigh, North Carolina
Age 70.
Died 02/20/2022.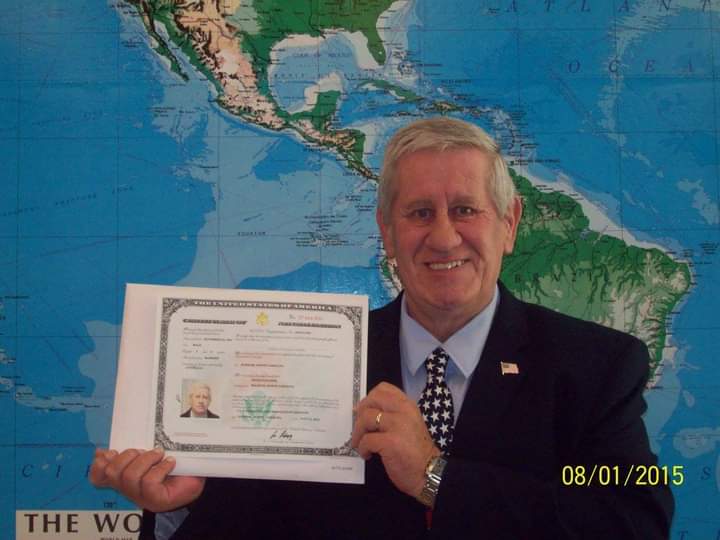 Peter Sanader, age 70 of Raleigh, North Carolina, USA, formerly from Mornington, Victoria, Australia, took his final journey home to Heaven to be with his Lord and Savior, Jesus Christ on Sunday, February 20, 2022 at 3:45 AM EST. His loving soulmate was present by his bedside.

Peter was born in Mornington, VIC on Sunday, November 4, 1951 to Danilo and Tamara (Bachurina) Sanader. His father was from Croatia and his mother from Ukraine had immigrated by ship from a Nazi labor camp in Germany to Australia after WW II. Peter graduated from Mornington Secondary College in 1969. After working short-term for different employers, Peter eventually settled into his well-accomplished profession as a reporter for Leader Community Newspapers on the Mornington Peninsula, covering specifically horse racing, cricket and football. He was a multi award-winning print and broadcast sports journalist. For eight years, Peter also had his own sports talk host radio broadcast each Saturday. He became a real legend, admired and greatly loved by all who knew him.

Peter and Cindy shared a most fascinating and unique story of how they connected thousands of miles away online via a Christian website which provided meeting global pen pals, both single and married. They first met on their mutual birthday, were pen pals for four and a half years while their romance blossomed and soon after married on Sunday, May 1, 2011. Peter's American dream was fulfilled although Cindy had never encouraged him to relocate. She became very instrumental in Peter finding and accepting Jesus Christ as his personal Savior, whom he had been seeking his lifetime. Peter and Cindy shared common interests together in horse racing and football, especially the Kentucky Derby and Melbourne Cup Horse Races and watching countless college football teams. However, Peter forever continued to monitor his favorite AU Carlton Football team Down Under. Together, Peter and Cindy forever enjoyed listening to the Bee Gees music, "First of May" and "How Deep Is Your Love" became momentous personal favorites. During his near eleven-year U.S. residency, Peter was privileged to visit eighteen states, especially enjoyed visiting Cindy's home state of Michigan and seeing four of the five Great Lakes. He also shared pleasant times at North Carolina beaches viewing the Atlantic Ocean and breathing in the sea salt air. The addition of Gracie (for Amazing Grace), a very sweet Miniature Schnauzer puppy in 2015, two months after he became a naturalized U.S. citizen, completed their little family and she became his beloved pride and joy, his 'first daughter' whom he absolutely adored.

In his final days, Peter shared his life had been fulfilled, that he had accomplished everything he had ever desired during his lifetime.

Preceding Peter in death were his parents, oldest brother, Niki Sanader and younger brother, Danny Sanader.

Peter is survived by his beloved wife, Cindy of the home whom he affectionately called his Matilda; his precious fur baby daughter, Gracie; Cindy's two children: son, Trevor Dodds of Coralville, IA and daughter, Megan Ryan (Jeff) of Summerville, SC; Granddaughters, Ashley, Addison, Alexa, and Adaline Ryan; paternal aunt, five girl cousins, half-sister, nephew, and niece all of Croatia; and many friends and mates.

Special acknowledgement, much love and deep appreciation is extended to Delia and Pat English, Ruth and Wayne McDonell, Teri Jakovac, neighbor David Tinch, Dick Heinz, Liz and Paul Duncan and countless Aussie mates for their ongoing gestures and expressions of love, support and prayers during these past ten months.

Much gratitude and endless thanks goes to all the outstanding and God-sent staff members from Transitions Life Care - Hospice in Raleigh, North Carolina for their ongoing assistance, compassionate care giving and multiple services to both Peter and Cindy, even Gracie.

No funeral or memorial service is planned. Private burial will take place later.

If desired, contributions in remembrance of Peter Sanader can be sent to 1) Transitions Life Care - Hospice in Raleigh, NC, 2) BBN Radio or 3) the American Cancer Society.
For additional information or for service details, please reach out to the family directly.
You can share this obituary using the following address, or click the button below to share on Facebook.