Obituary
Richard David Stolp
Raleigh, North Carolina
Age 69.
Died 12/05/2022.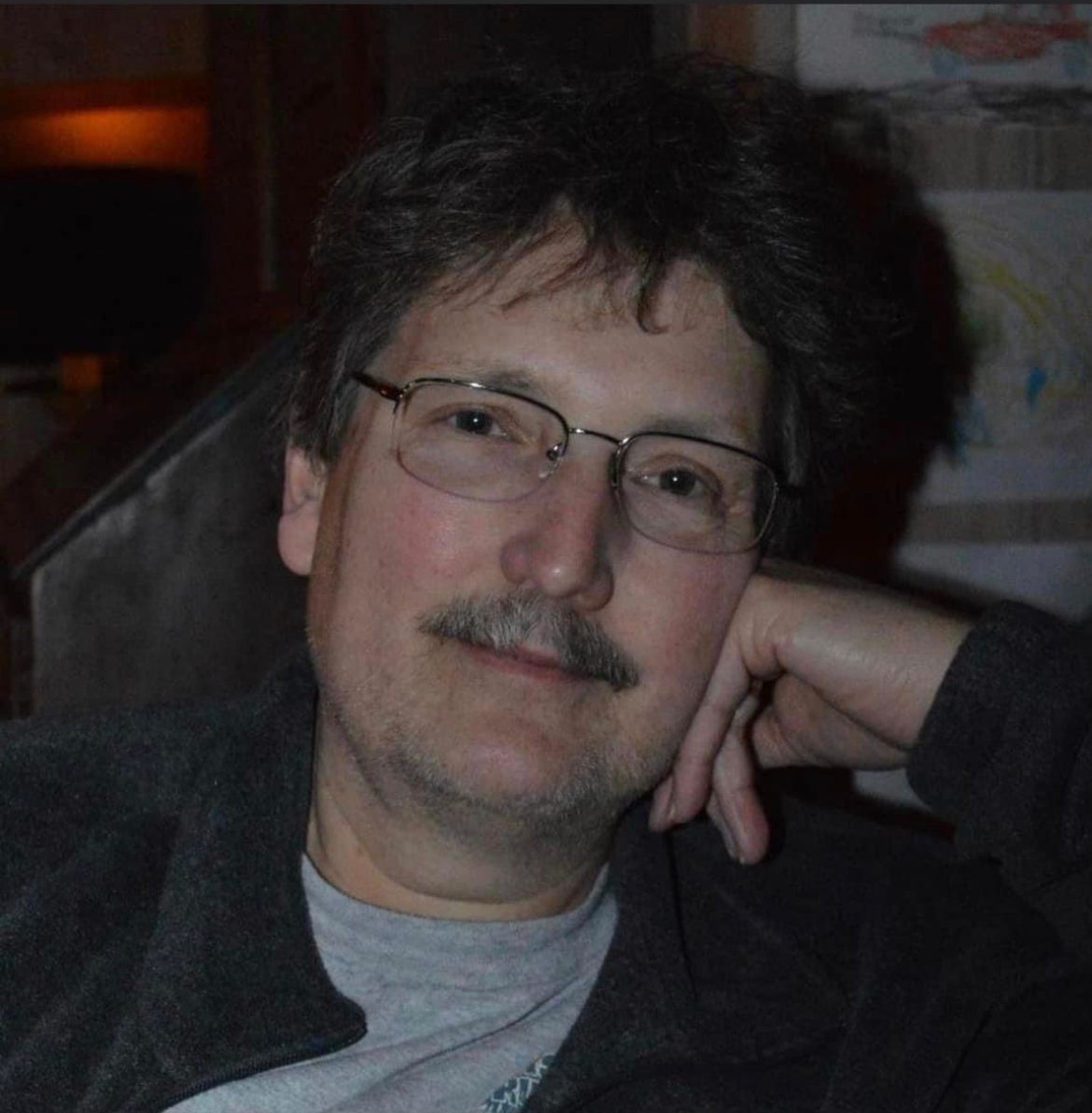 It is with great sadness and a profound sense of loss that we share the passing of Rick Stolp.

On Monday morning, December 5th, 2022, Rick's spirit was released from it's exhausted shell and is now jamming out on a Hammond B3 in Rock and Roll Heaven.

He left us, surrounded by his loving family, while sleeping peacefully, succumbing to a 22 year long battle with prostate cancer.

Richard David Stolp was born on February 15th, 1953 in Peoria, Illinois to the late Dick and Sue Stolp. He grew up in a ministerial home and moved many times as his father served different churches in Peoria, Morton, Charleston (where he met his best childhood friend, Rick Durham) and ultimately Springfield, Missouri. He received his Ph.D. in Psychology from the Florida Institute of Technology. While living Florida and working in his thriving clinical practice, he met his beloved wife, Sherry, and they married six months later in February of 1989.

Rick was a brilliant, intuitive, compassionate, psychologist who helped hundreds of couples create the relationship of their dreams for over forty years. Once Sherry completed her graduate degree, together they traveled nationally and internationally leading workshops and speaking at conferences about the miracle of Imago Relationship Therapy. Rick and Sherry also shared a thriving private practice in Raleigh.

Rick was an accomplished musician. He played keyboards and saxophone with Addison Grace in the early '70s traveling the same music circuit with Cheap Trick, Dan Fogelberg, REO Speedwagon, Joe Walsh and too many more to list. He loved playing and writing music. He played in several bands locally in the late '90s and throughout the following decade. For several years, many summer nights and every New Year's Eve, the Stolp home was the place for "music night" or an impromptu jam session with a wealth of musician friends.

But perhaps Rick's greatest passion was tent camping and hiking a trail in a State or National Park. He and his best friend, Larry Visser, would disappear into the distant wilderness for a time and come home renewed and feeling blessed by the beauty of nature.

Rick lived with cancer for 22 years, but for much of that time you wouldn't know it. He carried on with his life–doing the things he cared about, being with the family and friends he loved–in a manner that was inspirational to those who knew him. He was matter-of-fact about his condition, but at the same time projected a naturally positive outlook on life. Rick fought the good fight and never laid his burdens on others. In the face of insurmountable odds, he kept hope alive and pressed onward to the very end.

Rick is survived by his wife, Sherry, their son, Richard, wife Claire, and their daughter Deanna, partner Jacob Hunt. He is also survived by his brightest light and most beloved baby granddaughter, Emma, daughter of Richard and Claire, who will grow up knowing all about the St. Louis Cardinals, The Beatles, finding yourself in the woods, fart jokes, and helping everyone you can. He is survived by his sister, Deborah Olson, whom he adored and well as many, many other nieces, nephews, cousins and a wealth of friends.

There will be a graveside service at Oakwood Cemetery Friday, December 9th at 1:00. Rick had chosen a green burial which is congruent with his desire to leave the smallest possible negative impact on nature.

In lieu of flowers, please consider making a donation in Rick's memory to the National Parks Foundation at http://give.nationalparks.org/goto/rickstolp.
For additional information or for service details, please reach out to the family directly.
You can share this obituary using the following address, or click the button below to share on Facebook.