Obituary
Robert James D'Ambrosio
Wilson, North Carolina
Age 65.
Died 03/18/2022.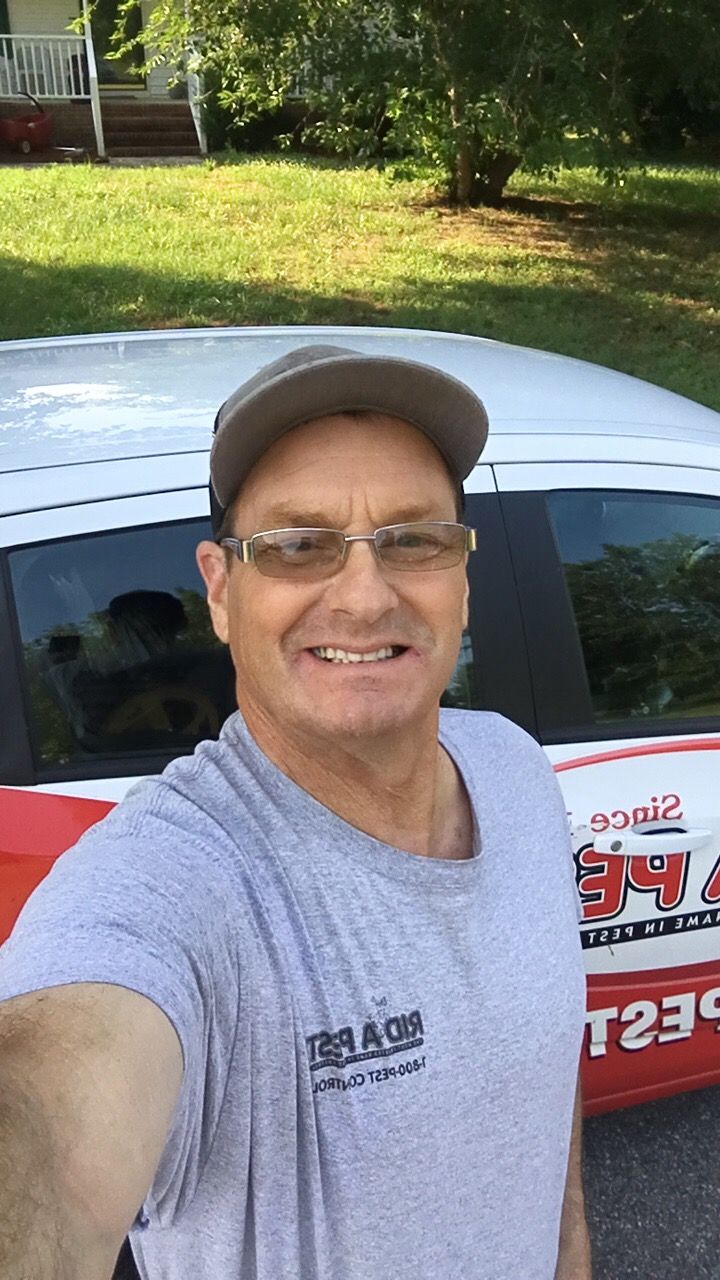 Robert James D'Ambrosio
December 21, 1956-March 18, 2022
Robert James D'Ambrosio, age 65, of Wilson, NC, passed away peacefully at the SECU Hospice Home in Pittsboro, NC, on March 18, 2022, after a long and courageous battle with cancer.
"Rob", or "Bobby" as he was known in his younger years, was born on December 21, 1956, in the Bronx, NY and grew up in Yorktown Heights, NY and Tuxedo Park, NY. After high school, he attended the Culinary Institute of America in Hyde Park, NY and graduated with his associate degree in Culinary Arts in 1977. Over the next 20 years, he worked as a chef at several restaurants in New York, including Artie's Warehouse and Tavern-on-the-Green in New York City.
Rob met his wife, Wendy, when he was working as a chef at Silvano's Restaurant in Somers, NY, and she was working for his sister Denise at the Westchester County Attorney's Office in White Plains, NY. Denise set them up on a blind date, which apparently was successful. In 1996, they got married and moved to Wilson, NC, Wendy's hometown. Rob went to work for Vermillion's Food Service at their Carolina Turkeys location in Mt. Olive, NC. Later, he was hired as the General Manager of Denny's of Wilson. In 2000, he went to work for Schwan's Home Delivery food service.
In 2002, Rob left the food services industry to spend more time with Wendy and their daughters, Shannon and Carlin. He went to work for Terminex, Inc. as the sales manager of their Wilson, NC office.
In 2007, Rob became a licensed Termite Inspector with Rid-A-Pest of Wilson, NC. He retired from Rid-A-Pest in November, 2020, due to his illness.
Rob was known for his love of animals, especially cats. His uncanny ability to communicate with animals garnered him the nickname "Dr. DoLittle". He also had a love of plants and loved to see them grow from seedlings. Rob was known for his sense of humor; he made people laugh by doing light-hearted but hilarious impersonations of them. He was a long-time sports fan of the Pittsburgh Steelers and the New York Yankees. He and Wendy often attended Hurricanes hockey games or watched them on TV.
Rob was an "old-school" kind of guy. He never got rid of his 1992 Pontiac GrandAm, the car he and Wendy drove in on their first date. He bought a black 1999 Pontiac TransAm, added red detailing and hung dice from the rearview mirror. He loved all kinds of music, from the Moody Blues to Frank Sinatra and Michael Buble', Michael Jackson, the Black-Eyed Peas, and Meghan Trainor. His favorite TV shows were The Twilight Zone, Star Trek (the original series), The Andy Griffith Show, Seinfeld, The Honeymooners, and "I Love Lucy". His favorite movies were "The Water Boy" and "Moonstruck". Rob was a "homebody", he enjoyed spending time at home with Wendy and his cats and cooking meals for his family, especially spaghetti with sausages and meatballs and corned beef with cabbage.
Rob is survived by his wife, Wendy Grode, of Wilson, NC, their daughters Shannon D'Ambrosio and Carlin D'Ambrosio, of Durham, NC, mother-in-law ("Mom") Miriam Grode of Wilson, NC, sister Denise D'Ambrosio and brother Michael D'Ambrosio of White Plains, NY, and brother Frank D'Ambrosio of Huntington Station, NY. He was predeceased by his parents Leonard D'Ambrosio and Irene D'Ambrosio, of White Plains, NY and father-in-law, Harvey Grode, of Wilson, NC.
In lieu of flowers, please make a donation to the North Carolina Cancer Hospital, The SECU Hospice Home, The American Cancer Society, or charity of your choice.


For additional information or for service details, please reach out to the family directly.
You can share this obituary using the following address, or click the button below to share on Facebook.