Obituary
Robert Wilkins Stainback
Wake Forest, North Carolina
Age 88.
Died 10/04/2022.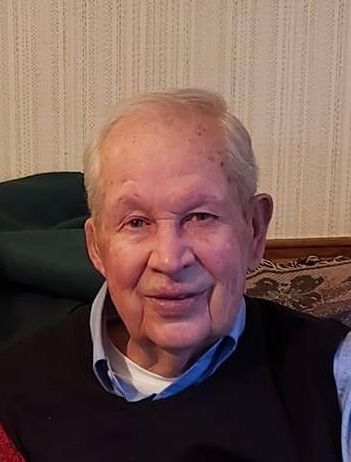 Robert "Bob" Wilkins Stainback
Loving husband, father, grandfather, and great grandfather
Robert "Bob" Wilkins Stainback, 88, went to be with the Lord on Tuesday, October 4, 2022 at his Wake Forest home of 37 years.
Bob was born June 1, 1934, in Littleton, North Carolina to Lawrence and Bradie Stainback. Bob loved playing musical instruments with his 10 brothers and sisters. Later in life, he sang in the choir at church and played the piano by ear both at church and at home for his beloved wife and family. In 1954, Robert enlisted in the U.S. Army. He worked at the pentagon and then was sent to serve in Germany. He was discharged in 1956.
Robert met the love of his life and soul mate, Barbara, and they were married on February 8, 1958. Bob and Barbara had a memorable life together full of laughter and love for 64 years. They were blessed with two beautiful daughters, Karen and Kim.
Bob was a Godly man who loved attending and staying involved in church. He also stayed active by golfing and gardening at his home. He loved spending time with his family: going on vacations, celebrating holidays, and visiting with them as much as possible. He did anything he could for everyone he met.
Bob is survived by his loving wife, Barbara; children, Karen Richeson and Kim Underwood; grandchildren, Alex and Ashley Richeson and Megan Underwood; and a great granddaughter, Willow Wright. He is also survived by 4 sisters, 1 brother and their extended families.
Bob will always be remembered by his loving, sweet smile and generous heart. He was loved and admired by all who knew him.
Services will be held at 11 am Saturday October 15, 2022, at New Hope Baptist Church in Raleigh.
Bob will be greatly missed, but will live on in all of our hearts, forever.
In lieu of flowers memorials may be made to New Hope Baptist Church, 4301 Louisburg Road, Raleigh, NC 27604.
For additional information or for service details, please reach out to the family directly.
You can share this obituary using the following address, or click the button below to share on Facebook.