Obituary
Ronald Fodor
Raleigh, North Carolina
Age 77.
Died 10/22/2021.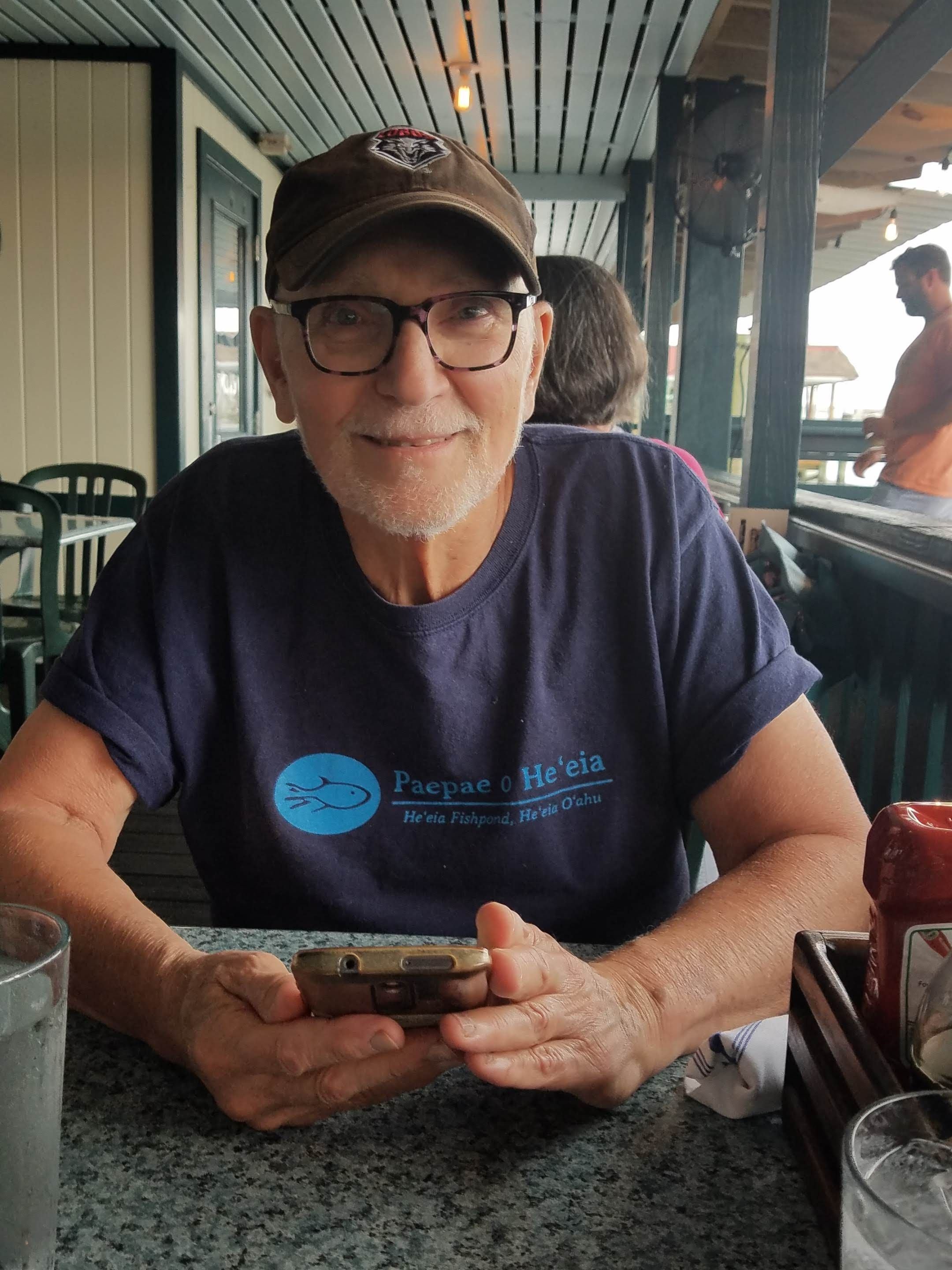 Ronald V. Fodor passed away on October 22, 2021 after a long battle with metastatic prostate cancer.

Ron was born in 1944 in Cleveland, Ohio to Alex and Helen Fodor. He retired from North Carolina State University after 41 years as a Professor of Geology. Ron received his BS in Geology from Ohio University; MS in Geology from Arizona State University, and a PhD from the University of New Mexico, followed by post-doctoral research in the UNM's Department of Geology and Institute of Meteoritics. His mentor there and life-long friend, Professor Klaus Keil, introduced Ron to the use of the electron microprobe in studying the mineral chemistry of meteorites and then in igneous rocks.

The use of this instrument was essential in the research projects that Ron undertook at UNM, and later as Professor Fodor at NCSU. Ron was proud how he kept his microprobe operational throughout the years, especially in times when budget constraints made it difficult.

His travels throughout the world from Antarctica to Hawaii (and many places in-between) resulted in extensive research and innumerable publications on petrology and mineralogy of igneous rocks, trace element geochemistry, and the application of fluorescence and electron microprobe analytical techniques to accomplish his research. His main interests were the petrology and geochemistry of Arizona and Hawaiian lavas and their inclusions which were brought to the surface by volcanic eruptions. Ron truly believed that every rock had a story to tell, and his goal was to figure it out.

The recipient of two Fulbright Scholar Awards for advanced research and teaching, Ron fulfilled both at universities in Budapest, Hungary.

Beginning in the early 1970's, Ron began researching the petrology and geochemistry of Hawaiian volcanic rocks. This included lava flows, their deep-seated inclusions and very interesting inclusions found in Mauna Kea lavas. He worked substantially on the mineral chemistry of rock forming minerals in Hawaii. Ron and Hawaii colleague, Glenn Bauer, did extensive geological work on the little studied and hard to access Hawaiian island of Kahoolawe. This research and resulting publications contributed to the understanding of Hawaii's volcanic history. The large collection of Kahoolawe samples now resides with Smithsonian Institution for further study by other petrologists.

Ron's life-long love and research of the geology of Arizona began with his graduate student research. Through a 2019 GSA sponsored field trip, a capstone of his and his students' research on the Lava and Pyroclastic Flows of the Miocene Goldfield-Superstition Volcanic Province, Central Arizona, he shared this with former students, colleagues and other geologists.

He took great pride in mentoring his graduate students to create publication-worthy research. Under his guidance, many of his graduate students contributed to understanding various aspects of the petrology and geochemistry of Kahoolawe and the Goldfield-Superstition Mountains Mountain Province. One student even accompanied Ron and Glenn to Kahoolawe to help with the research and another worked on the petrology of ultramafic inclusions incorporated in one of the Kahoolawe lava flows. All of their graduate theses work resulted in scholarly papers with the student as the first author. They will remember him as a meticulous editor.

His diverse passions, interests and avocations are documented in the publications of his books (available on Amazon!) on car maintenance, weightlifting, nutrition, meteorites, the stock market and fiction to name a few. He enjoyed creating on his pottery wheel, swing dancing and restoring his first vehicle, a 1966 Jeep. Ron served on the Board of Raleigh's Artsplosure.

Ron is survived by his loving and devoted life partner Peggy McIntyre, his daughter Germaine Fodor of Raleigh, his son John Fodor of Raleigh, his sisters Carole Scott of Cleveland and Linda O'Connor of Raleigh. There will be a private family gathering.
For additional information or for service details, please reach out to the family directly.
You can share this obituary using the following address, or click the button below to share on Facebook.