Obituary
William Anderson Jr.
Creedmoor, North Carolina
Age 63.
Died 06/15/2022.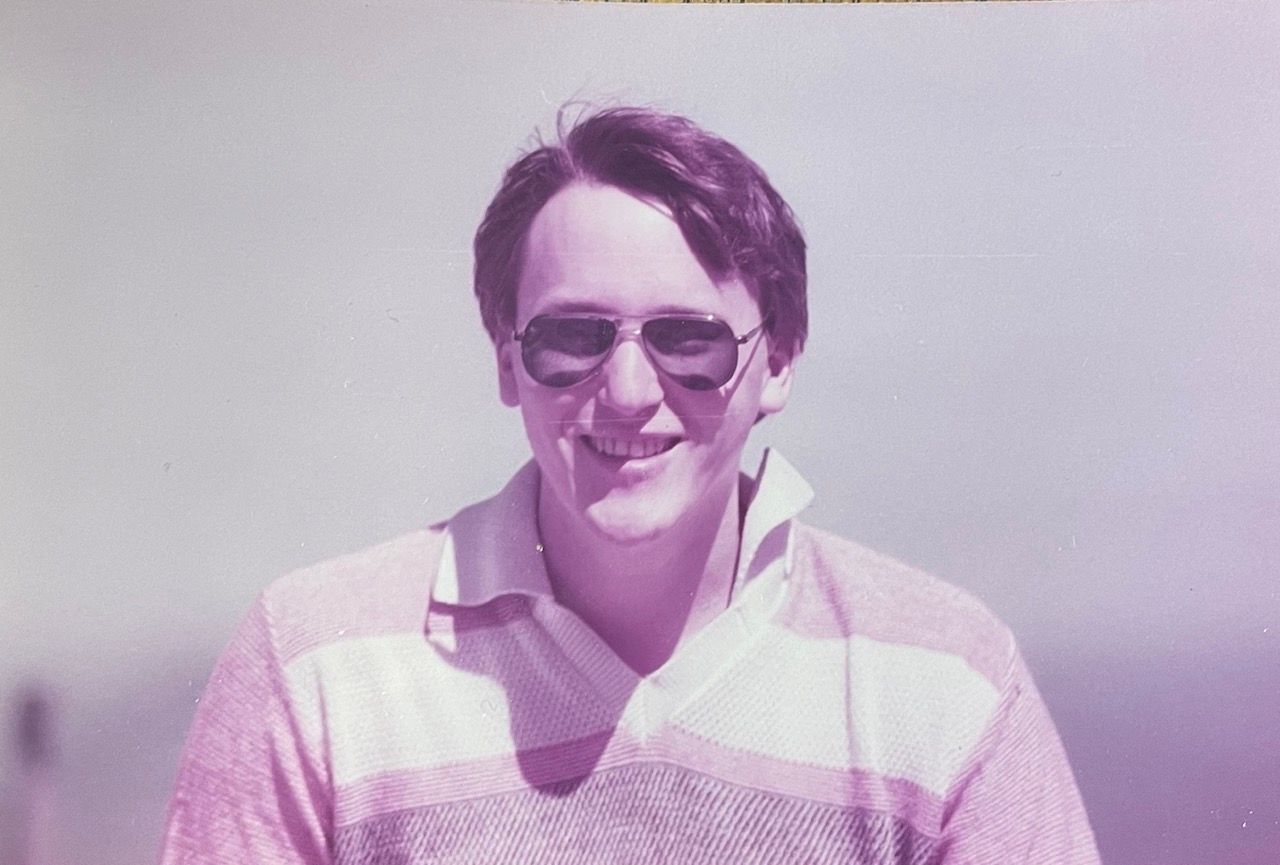 William John Anderson Jr,
June 1958 - June 2022
Cary NC - William Anderson was born June 30, 1958, in Lowell, Massachusetts to William and Margaret "Peg" Rumrill Anderson. William graduated in 1976 from Concord High in Concord, N.H. He then went on to graduate in 1989 from Auburn University with a B.S. in Computer Engineering and later worked for IBM in RTP, NC.

As a child, he loved summers at the lake with his family. He loved tagging along with his dad when he built their family lake cabin while William played with matchbox cars alongside him. Watching his dad, he learned to work with his hands and developed a passion for building. As an adult, William and his dad would work together spending time on home improvements throughout his dad's life. William and his siblings Chris, Diane, and Lynn loved to reminiscence on these times for the rest of his life.

William did not grow up in a religious community, but in his early 20's he found his faith in Dothan, AL, and it was the best news he'd ever heard. For several years, William led a group of volunteer Senior High Youth leaders at Peace Presbyterian Church in Cary, NC, where he shared his love of Jesus while building amazing relationships to last a lifetime. The memories that he created at Peace Church, whether he was volunteering with youth, praying during worship, being a greeter, or just giving hugs were some of the best of his life.

Anyone who knew William knows that nobody enjoyed his jokes more than he did! He was notorious for his puns, resulting in most listeners' eyes rolling. He loved watching sports, especially screaming "War Eagle!" as loudly as he could to the embarrassment of his daughter. His enthusiasm wasn't limited to just college football, but also a love for his New England teams: the Celtics, the Red Sox, the Patriots, and the Bruins.

In William's later years, he increasingly dealt with health issues relating to diabetes which eventually resulted in the loss of both his lower legs. However, this did not stop him from living life nor did he allow it to define him; in fact, he managed to find the humor in life anyway. One time he even showed up to work without his prosthetic legs as a joke for Halloween to scare his coworkers. William did not let his loss of mobility stop him from water skiing with only one leg, or jumping into pools with none! Though the long-term effects of diabetes increasingly challenged his body, he maintained a zest for life.

In more recent years, it became very prominent that his daughter Halla, and son-in-law Elvis, tried to spend as much time as possible with William, especially given his declining health. William and Halla loved to talk about politics, goals, and beautifully radical ideas of how to change the world for the better. Before Elvis was in an accident, William loved to record Elvis skateboarding - he could do it for hours if given the chance! William and Elvis loved to play chess together, although Elvis never once won! This is probably why he loved playing with Elvis.


William was a brilliant, charming man, who lived to create. He loved to make any form of art, music, making up games, and even web design. His creative abilities were not limited to any one form, and at no point in William's life, was he not creating something artistically beautiful. His passion for art started with pen and ink, and pastels; but towards the end of his life, he began to make colorful abstract paintings, focusing not on perfection and symmetry, but on doing something he loved.


William will be missed dearly, but those who love him are comforted knowing he is in heaven, able-bodied, dancing with Jesus, and will certainly be telling enough jokes to last for all of eternity.

William is survived by his daughter Halla, her mother Angie, his son-in-law Elvis, siblings Lynn O'Neill (Joe), Diane Webb, and Chris Anderson (Wende), many nieces and nephews, and numerous extended family members.
For additional information or for service details, please reach out to the family directly.
You can share this obituary using the following address, or click the button below to share on Facebook.