Obituary
William "Bill" McKee Palmer
Fuquay Varina, North Carolina
Age 87.
Died 01/05/2023.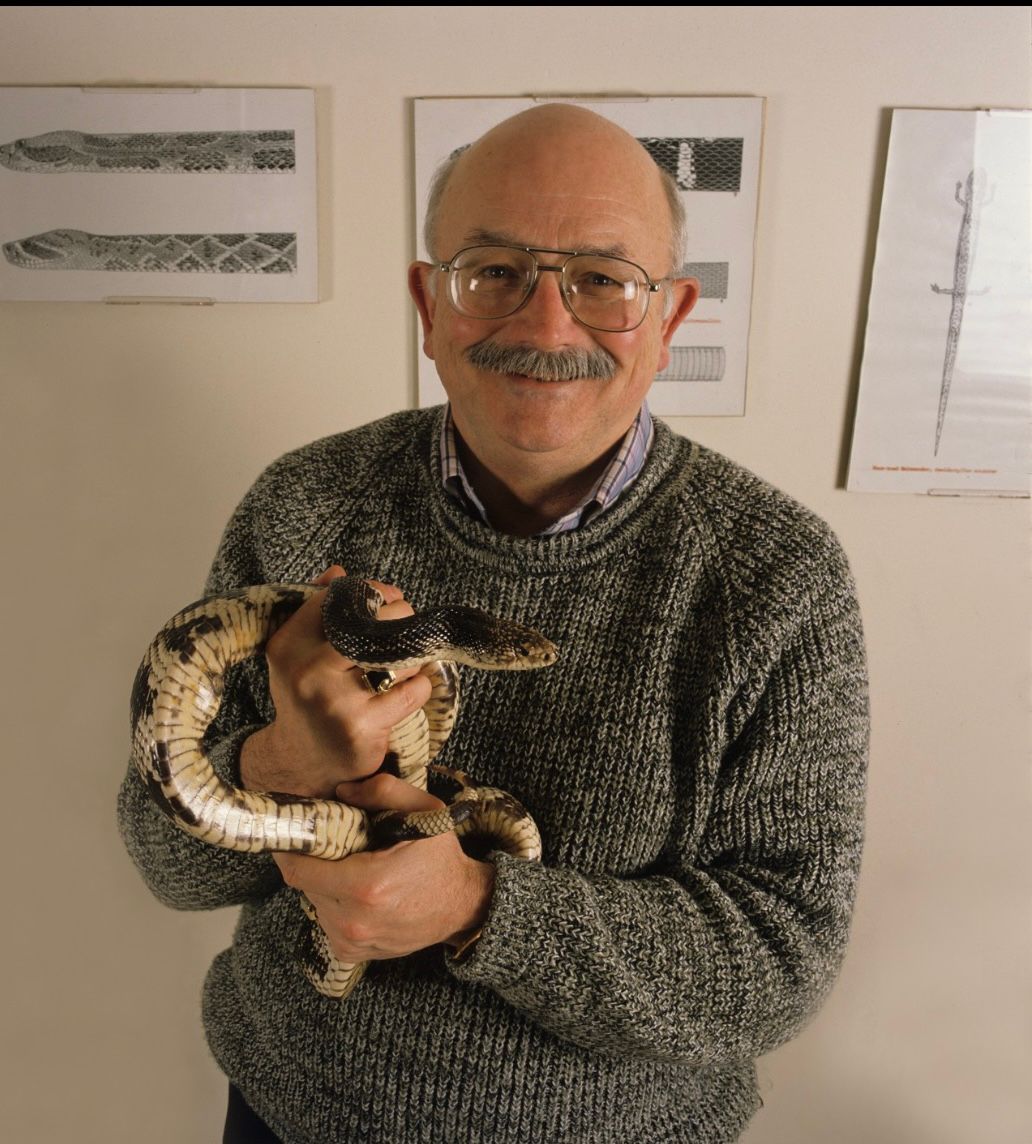 William "Bill" McKee Palmer, age 87, passed away peacefully on January 5th 2023, surrounded by loved ones. He was born on December 6, 1935 to Elizabeth "Lib" Sawyer and Vernon Palmer. His mother passed when he was just 6 years old, leaving him to be raised by his grandmother.

He is survived by his wife of 17 years Jo-Ella Fortin and his step-daughters, Michelle (Jay) Martin, Brigitte (Doug) Mayes and step-grandchildren, Angela, Joshua and Hope.

Bill grew up in downtown Raleigh, frequenting the NC Museum of Natural Sciences where he developed a love for reptiles and amphibians. He began working part-time at the Museum in 1951 making just $0.35 an hour. He attended Atlantic Christian College (known now as Barton College) and obtained a degree in zoology, Bill then went on to attend NC State University where he got his masters in Herpetology. In 1963, Bill joined the Museum's staff full-time as a Curator of Zoology. Through cataloging specimens left in an old closet, some of which dated back to 1895, Bill began the research collection at the North Carolina Museum of Natural Sciences, currently one of the largest and most complete regional collections of preserved amphibians and reptiles in the US. Through his research and cataloging of species, Bill identified and named a seperate species of glass lizard, the mimic glass lizard in 1987. He then went on to author and co-author 3 books. In March of 2008, Bill was awarded the Long Leaf Pine award for his contributions to the NC Museum of Natural Sciences. Bill eventually retired in 1995, earning the title of emeritus curator and continuing to volunteer part-time at the museum until June of 2016. Bill discovered the rare joy of working a job that as he said "never felt like a job".
Bill will forever be remembered by many for his razor sharp wit, kindness, humbleness, and for his dedication and appreciation for all of the misunderstood creatures that play a vital role in our ecosystem.

As quoted by Bill from his Oak Leaf high school yearbook, "Worry never accomplished anything worthwhile". So go forth and worry not for Bill is at peace, dancing with his mama.



A celebration of life will be held at Fuquay-Varina United Methodist Church on Saturday, January 14th at 1:30 PM.



To best honor his memory and passion for researching reptiles and amphibians the family is asking that in lieu of flowers donations be made to the NC Museum of Natural Sciences at https://naturalsciences.org/support/donate (indicate donation is for the "Herpetology Unit" in the Comments box) or to the NC Herpetological Society (NCHS) at https://ncherps.org/donate/.
For additional information or for service details, please reach out to the family directly.
You can share this obituary using the following address, or click the button below to share on Facebook.